Mark Measures of the Organic Research Centre celebrates the life of Ed Goff, well-known and respected organic dairy farmer, who sadly died in October.
With great sadness, I report that Ed Goff died on 20 October.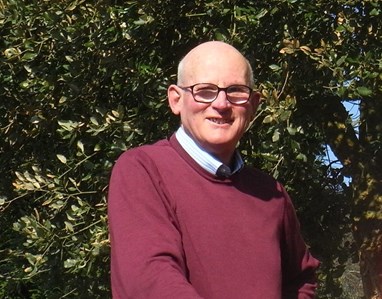 Ed was an outstanding farmer, leading the way for organic dairy conversions in the early 1980s, showing that, done properly, organic dairy farming was genuinely environmentally and financially sustainable. Supported by his first wife, Sheila, Ed was actively involved in the organic movement, developing standards, campaigning and collaborating with the Organic Research Centre providing advice, farm walks and research. He made a real difference. 
"Ed Goff was right at the heart of the organic movement throughout his life. He cared enormously about the issues that organic farming addresses, speaking and writing boldly and with conviction at every opportunity, and yet he maintained a practical pragmatism and sense of fun, too. While deeply committed to his dairy farm, he also made the time to engage with the wider organic and farming world, a much loved and respected contributor to our conferences, events and debates. He will be hugely missed."
--Helen Browning, Soil Association
Ed was always entertaining, yet one of the most challenging. His articles, "Plain Tales from a Slurry Tower" in New Farmer and Grower (now Organic Farming) magazine, are thought provoking and hilarious.
Ed did not suffer fools at all; he was withering in his criticism of conventional farming, hypocrisy and cant, which he sometimes also found in organic circles. He showed how to farm in a better way and still be profitable, so why couldn't others take proper responsibility for caring for their land and animals. 
Ed was a lovely man, practical yet emotional, caring yet demanding. He recently told me how fortunate he was to have been able to devote his working life to what he loved best, working with his herd of cows. We are indeed all fortunate to have known and worked with Ed. 
He is survived by his second wife, Margaret. 
Mark Measures
Organic Research Centre