This year we moved from the longest, wettest winter I can remember to one of the hottest, driest summers, with no spring in between. It has also been the busiest five months I have experienced since arriving at the Soil Association. As a result, this is a bit of a bumper edition, with some requests for help.
I hope the information is useful and helps to highlight the work we are doing on your behalf, often behind the scenes. Please contact us if you would like any further information about anything listed.
Staff updates
I am sure many of you will already know that Peter Melchett (below) sadly passed away in late August. His death has left an enormous hole in our organisation and our thoughts are with his family. A public memorial is being planned for later in the year. We will keep you informed.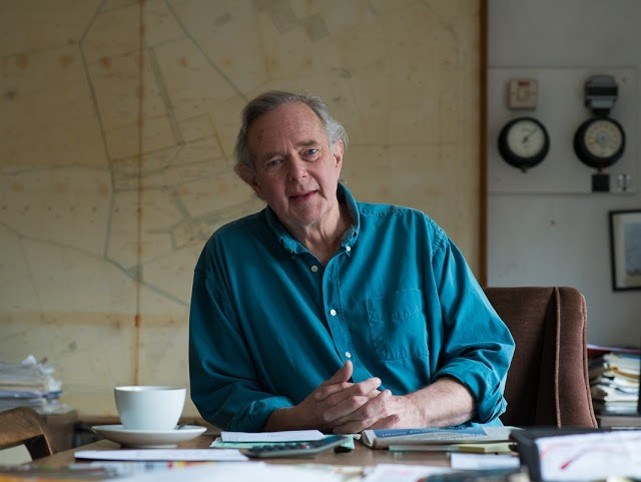 Adrian Steele, our Organic Sector Development Advisor, has been with us for some four months and will be taking a more active role in the English Organic Forum and Feed Stakeholder meetings in the future. He is also taking a lead on supply chain issues and will be leading our work on supporting the UK organic arable sector to meet the growing challenges arising from increasing demand for organic food in the UK.
Finally, Peter Mundy has just returned to the Soil Association after a six-year absence, joining us as our new Farmer Marketing and Communications Manager.
Agriculture Bill
The Agriculture Bill was launched on the 12th September, with the second reading set for the 10th October. We are encouraging all licensees, members and supporters to write to their MPs, asking them to get behind organic farming. The policy and farming teams are busy trying to ensure there will be a bespoke organic scheme as part of the new Environmental Land Management Scheme (ELMS), as we believe this is key to ensuring that organic farming is properly rewarded for its widespread delivery of public goods. As part of this, we are trying to get in front of as many MPs with rural constituencies and would be grateful for your help. We will publish our detailed analysis of the Agriculture Bill in due course. One aspect of the bill that we are definitely pleased to see is the direct mention of support for more farmer-led research in the future. This speaks very well to Innovative Farmers and we will be following up on this in the weeks and months ahead.
As part of our work flowing from the Agriculture Bill, we are involved in the Defra testing and pilots group working on the shape of the future ELMS. This is proving helpful as we work more closely with those who will be responsible for shaping future support schemes.
2018 Drought: Forage Update
We held two sessions with organic milk buyers, organic certification bodies and Defra over the summer to gather intelligence and discuss possible future options on the impact of the drought on farmers. It's clear the dairy sector faces the most direct threat from lack of forage, although the full impact is unlikely to hit until after Christmas. To date, very few organic licensees have needed to request a derogation to feed non–organic forage, although the continued dry weather is not being helpful. We are conducting a joint farmer survey with OF&G this month to establish the likely winter forage deficits on farm. We are also planning to run webinar(s) to help licensees with winter feed planning. Please contact your Certification Officer if you are experiencing any difficulties.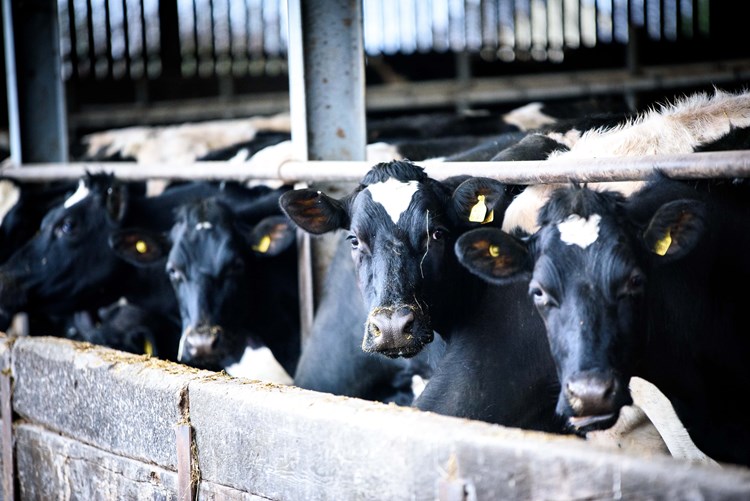 Welsh Organic Forum
Haydn Evans, chair of the Soil Association Farmer and Grower Board, continues to chair this forum with representation from Soil Association Certification.  Haydn took Peter Macdonald (deputy head of land management – WG) to an organic farm in June to show the public goods that organic delivers, and we are hoping for positive news about ongoing support for organic farmers in Wales.
Haydn also hosted a day with Plaid Cymru in July on his farm where their vision document, Can Wales be 30% Organic by 2020?, was launched. Download the full paper here.
English Organic Forum
The English Organic Forum has been busy responding to various Defra consultations and developing an action plan for the English Organic Sector. Soil Association has been at the heart of this work. The consultation for the plan will be launched on the 17 October at the Gaia Foundation exhibition at the Bargehouse, London, and will close on the 16 November, with the plan launched shortly thereafter. If you would like to see a copy of the draft plan please get in touch.
Health and Harmony Consultation
These consultations seem a lifetime away now, but only took place in May this year. The organic sector hosted one of these events at Sheepdrove Farm, which was very successful, with Tom Macmillan challenging Defra minister, George Eustice, over the absence of any mention of organic within the consultation papers.
Organic Congress 2018
This event is being organised by a number of English Organic Forum members on 15-16 November near Rugby, and has something for all parts of the organic supply chain. To find out more—and book your place—click here.
Fruit and Vegetable Alliance
This group has recently formed with the Soil Association providing the secretariat. Members include British Growers, Land Workers Alliance and the NFU, among many others. The Fruit and Vegetable Alliance will develop a vision for edible horticulture that reflects the health needs of the population and is supported by the Government. For more information about their work, click here.
Research for Defra into the potential benefits of widespread adoption of organic techniques
The final report was sent to Defra early in September. Soil Association was involved in all stages of the work which identified 15 specific techniques beneficial for wider adoption. All techniques provided environmental benefits with the majority also providing a financial benefit or cost neutrality. We will share the final report when it is in the public domain.
Soil Association Briefing Reports
In April, we published the first of what I hope will be an ongoing catalogue of Soil Association organic sector briefing reports. Rising Demand for Organic Cereals: 2018 Handbook for farmers and advisors sets out the current opportunities and challenges of organic arable farming, and makes the financial case for considering this route. Download the report here. We are keen to hear your views on the possible focus of our next report.
Projects
We are currently working on several projects, with exciting news about new projects in the pipeline below:
Innovative Farmers 
We held the second Innovative Farmers Conference on 9 May at Sheepdrove Organic Farm, with great coverage in Farmers Weekly on a number of the field labs.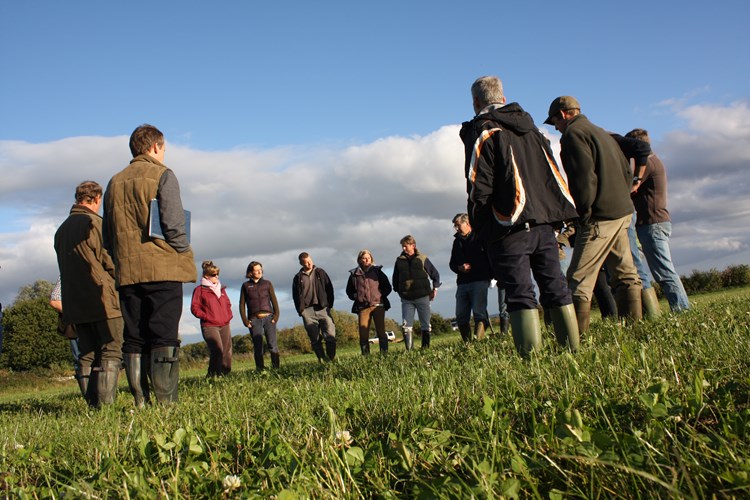 The first-year findings of the field lab on wheat variety testing under organic conditions is soon to be published, with all involved keen to continue this research. Jerry Alford and I took part in a workshop in Bristol on the 13 September, looking at social responsibility in wheat breeding. The workshop will form the basis for a future report on social responsibility and wheat research targeted at policy audiences and is hoped also to be informative for stakeholder actions and future wheat research planning. Our experience from the wheat variety field lab was extremely useful for all delegates who were keen to understand why research into organic wheat variety testing is so poorly supported.
AssureWel manual published
The AssureWel project has produced its final manual. Although it is not a practical 'how-to' guide—you'll find that elsewhere on the AssureWel website and fact sheets—it is well worth a read for all of us livestock farmers, outlining the AssureWel approach to improving farm animal welfare through welfare outcome assessments in farm assurance. Download the AssureWel Manual here. 
Seeds derogation work in UK and Ireland
Some positive news  on organic seed availability and derogations, with a recent notification that Defra would like to continue to use the FiBL Organic X Seeds database to record seed availability after Brexit.
The Soil Association attended a forage seed meeting in late July, and all organic seed suppliers expressed concern about likely organic seed availability for next year as a result of the drought. Again, we'll keep you informed of developments.
Agroforestry Handbook
Ben Raskin is leading on this work, which will culminate with a practical handbook for farmers and landowners to quantify the costs and returns from different agroforestry enterprises, due to be published in February 2019.
EIP – Electrical Weeding
Development of the prototype electric weeder is continuing, with trials taking place on Anthony Snell's blackcurrant fields in Hereford. 
Future Growers
We are just coming to the end of this year's Future Growers training programme and I am looking forward to meeting the group at the of September. We have also just heard that we have been successful in our requests for charitable support for this programme, which is very positive. More news soon!
New projects
AHDB benchmarking for organic arable farmers
We are pleased to announce this new project, which is another strand of our work on improving organic arable margins to encourage more entrants to the sector and help those already growing arable crops. We are planning to run two participatory groups: one in southern England and one in northern England/ Scotland. If you would like to be involved, please get in touch.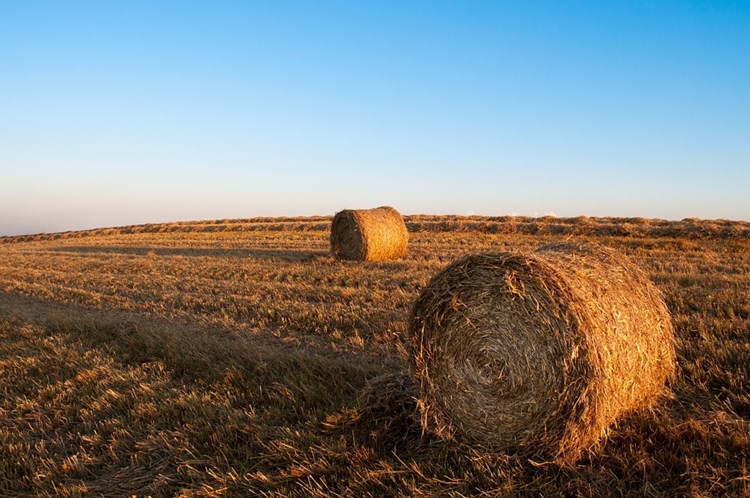 Food supply chain project funded by Friends Provident
This new project will seek to uncover unnecessary costs within organic supply chains to reduce organic food prices for consumers. Adrian Steele will be leading on this project, along with staff from Soil Association Certification's Business Development team.
Hosting a tour of Irish organic growers
Ben Raskin and Jerry Alford took a group of Irish growers on a whistle-stop tour of top UK organic growers from Devon – Lincolnshire.
Other representational activities
Annual lecture to Bridgwater College students on organic farming
Involvement in the NFU Brexit Roundtable [LINK TO OF NEWS?]
Meeting with Northern Ireland organic farmers (chaired by John Carson) with DAREA in attendance
Attendance at the BBC Food and Farming Awards in Bristol
Panellist on a debate about the future sustainability of food production with RSPB, CLA and FCRN
Observer at the NFU Organic Forum
Membership of the STN Advisory group for this Rothamsted-led project
Involvement in the SW Herb group
Support for the Community Supported Agriculture Network and Board
Attendance at Cereals 2018, with speaking slots on soil health
Attendance at Groundswell No-Till Show 2018, with speaking slots
Attendance at the AHDB Brexit Conference
Organic protein presentation at IFOAM meeting
Involvement in the Defra Fruit and Vegetable Roundtable
Speaking to the Shropshire Chamber of Agriculture on the benefits of organic farming