Coming Together on Brexit
Earlier this month, I attended a roundtable event on Brexit, convened by the NFU and involving all farming membership organisations in the UK. Its aim is to speak with one voice to Government. We have managed to do this in many areas so far on Brexit where our interests are aligned. The latest meeting coincided with the publication of the Agriculture Bill and we were joined by Defra Secretary of State, Michael Gove, who spoke and took questions. I managed to ask the last question: how will Government reward those farmers following systems such as organic farming which are proven to deliver significant public goods? His response was that while soil health was a key area of attention, he did not want to "make perfect the enemy of the good" (a phrase he has been using a lot lately), although he did go on to say that organic farmers would be supported in the future.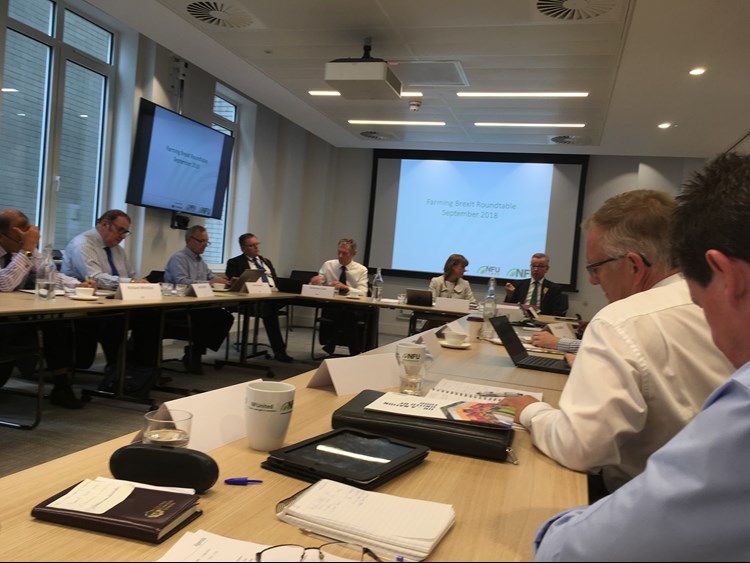 Support the whole field, not just the margins
What is becoming clear in all the debate around public money for public goods is that we need to campaign for farmer support for the delivery of public goods across the whole field and not just the margins. We have this in common with many other organisations who are increasingly concerned that Government does not fully comprehend the need for landscape-scale action that involves all land, not just corridors, if any action is to be truly effective. We are also involved in all the key areas where decisions on the future shape of our new Environmental Land Management Scheme are being worked on. Clearly, farmers need adequate support in the future to enable their continued viability, but we are stating very clearly that it is possible to produce food while delivering public goods, and the two do not need to be divorced.
Take action on the Agriculture Bill
There has never been a more important time to talk to MPs before the second reading of the Agricultural Bill on 10th October to help them understand the holistic benefits of organic farming. Lately I have been struck to appreciate that for many the interconnectedness of all we do in farming is not clearly understood by policymakers. The connection between provision of safe food for pollinators and other insects on bird populations and their role in the food chain is not well understood and possibly going back to first principles when explaining why organic farming provides more as a holistic system than the many individual practices which form the system would be helpful. We are working on this clear explanation. In the meantime, talking to your MP about all this would be really helpful. We have suggestions on how to do this here.