Mastitis treatment and udder health
The EU's Horizon 20:20 RELACS (Replacement of Contentious Inputs in Organic Farming Systems) project is seeking ways to replace contentious inputs, such as the use of antimicrobials in organic farming systems
There is increasing pressure on agriculture in general--and the dairy sector specifically--to reduce the use of antimicrobials.
Mastitis treatment and prevention make up the majority of antimicrobials use in the sector, with four of the six Responsible Use of Medicines in Agriculture (RUMA) dairy sector targets relating to mastitis. In many cases, the simplest way to reduce the use of antimicrobials for mastitis is to reduce the incidence of mastitis, so this should be where to focus action for both lactating and dry cows. Preventing mastitis cases not only ensures better welfare for the cow, but also saves money on vet bills and leads to less wasted milk and reduced culls.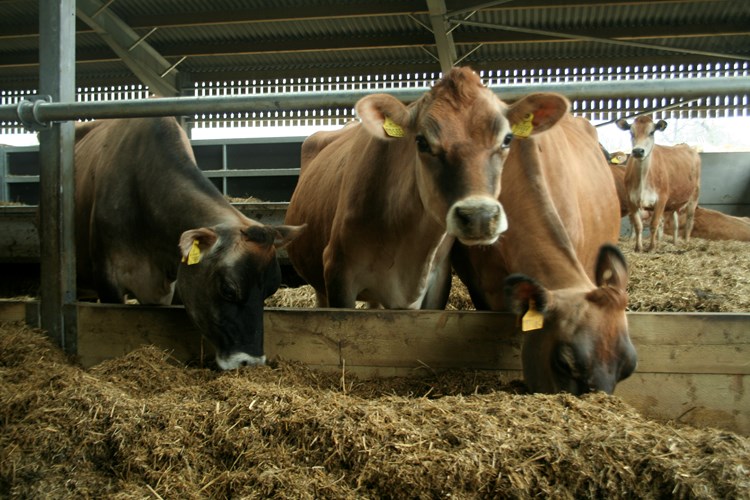 RELACS with the Soil Association
The Soil Association is involved in part of the RELACS project which is looking at udder health and reducing antibiotic use in prevention and treatment of mastitis. We will do this through a range of interventions including:
On-farm cow health and welfare evaluation
Interrogation of relevant cow data
Investigation into the benefits of essential oils as an aid to udder health where relevant
Group working through local farmer field schools (additional information on this activity is below, which is not a compulsory element of the project)
Monitoring milk production and medicine usage (via farm records) in order to monitor the impact of the interventions.
What are farmer field schools?
Farmer field schools are a specific form of facilitated farmer-led collaborative meetings. The emphasis is to provide a farm-specific approach that is owned by  the host farmer, with the emphasis on the group helping the host resolve identified challenges and agreeing action to take. This approach has been found to work in other projects focussing on this topic, with the participants reporting a significant reduction in antimicrobial udder treatments and a significant improvement in udder health overall. So it's worth a try!
To participate you need to be able to meet the following criteria:
Are you organic? (Licensees from all certification bodies can be involved)
Do you have milk-recording data, carried out at least every 35 to 37 days (minimum of 10 times per year) on an individual cow basis (with records for at least the past 12 months)?
Do you have treatment record data for individual cows (lactating and dry cows)?
And are you willing to participate in a trial of essential oils protocol (circa two pairs of mastitis cases per farm, so only need to involve around four cows per farm)?
Also potentially be part of a farmer field school (but this isn't essential!) 
Find out more
If you are interested in reducing mastitis incidence on your farm, either via data monitoring and essential oils trialling, or being part of a farmer field school, please contact Kate Still (Animal Health and Welfare Advisor) at the Soil Association who is leading the project kstill@soilassociation.org or phone 07810 058 645.