New finance for Enlightened Agriculture
The Real Farming Trust has launched a new £1.34 million funding initiative to support agroecological food and farming enterprises.
The Loans for Enlightened Agriculture Programme or LEAP is a new model for financing and supporting food and farming enterprises that puts people and the biosphere at the heart of our food system. LEAP will provide a critical next step for community based agroecological enterprises that have relied on grant funding to date and who have had nowhere to go to finance their onward development.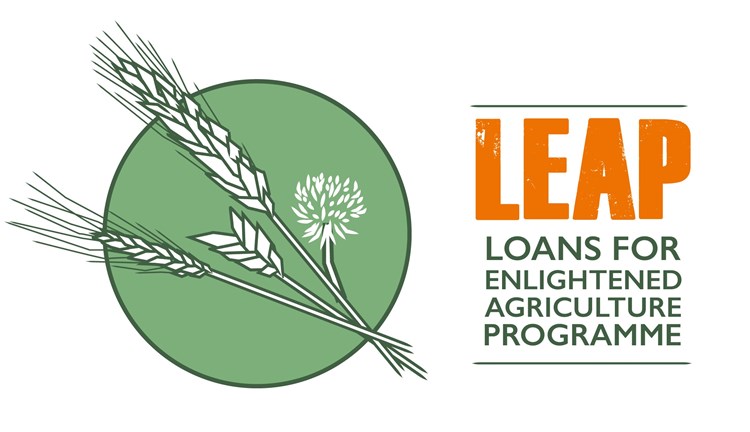 What does LEAP offer?
LEAP offers unsecured loans of between £25,000 and £100,000 over a five-year term at an interest rate of 5%. A one-off arrangement fee of 2% is payable on drawdown to help cover the administrative costs of the programme. A match grant of 18% of the loan amount will also be offered to successful candidates.
The programme will look to fund community enterprises – so primarily community interest companies, community benefit societies and coops. Mentoring support is available to help enterprises develop so that they are able and ready to take on the loan. The mentoring is very flexible and can be used to provide support in whatever areas an enterprise needs. Examples of areas it will cover are business planning and marketing, community share offers or help to make changes to an enterprise's legal structure and move it to community ownership.
Register your interest
The programme expects to be oversubscribed and has limited funding available, so if you are interested submit your expression of interest as soon as possible.
Find out more
For more information visit the LEAP website. If you have any questions about the programme contact leap@feanetwork.org.