Helen responds to EAT-Lancet report
Can we survive the 'Great Food Transformation?'
I've had the chance to read the EAT-Lancet Commission report over the weekend, and it fills me with both hope and fear.
The good news is that it confirms that we can feed people well, while staying within accepted global targets for climate change, biodiversity loss and nutrient pollution.
We might quibble about the inclusion of palm oil rather than butter in the 'reference diet', and poultry too, without any apparent concerns about the welfare status of mass chicken production compared to free range red meat, or the fact that intensively reared chickens compete directly with humans for grain feed.
But the basic message of more fruit and veg, more pulses and nuts and a convergence on consumption of animal products, so that some eat much less so that others can eat more, rings true.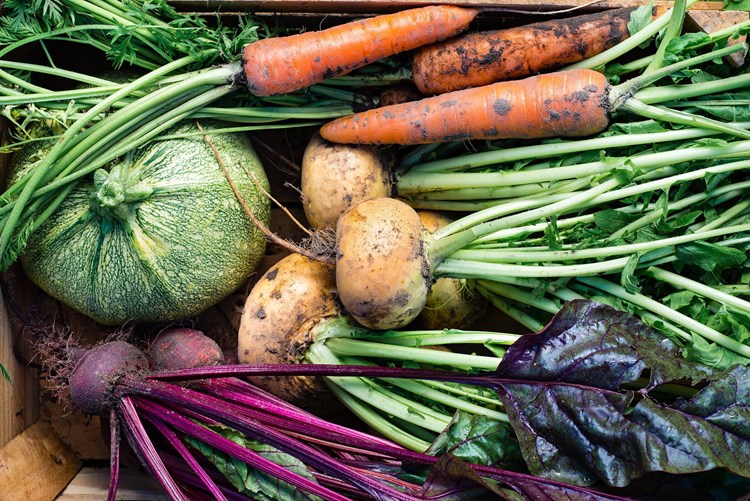 Just five years ago, it seemed inconceivable that meat eating would reduce to the levels suggested in the EAT-Lancet report. Yet in the UK at least, recent months have seen a sharp rise in public interest about vegan and vegetarian diets and a growing sense that things need to change. With Brexit chaos threatening export markets and high feed costs following last summer's drought, this is a worrying time to be a livestock farmer.
The report indicates that trade should allow countries and regions to concentrate on the products that are most suited for their geography. For the UK, that must include grass fed meat and dairy, and rapid shifts in market demand—or cheaper imported foods from countries with lower welfare and environmental standards than our own after Brexit–could put many of us out of business.
The transition to healthier, more sustainable diets we need will take time
The fruit and nut trees I have planted at Eastbrook Farm will take another five years to start to yield; novel (for us) crops like soya, quinoa and lupins are being piloted in the UK, but they are by no means a safe bet yet; the infrastructure to process and market, especially locally, requires investment.
I'm all for this transformation, but at a pace that allows progressive farmers the chance to adapt, and with committed investment and government support to enable success.
Helen Browning