Alternative feed for pigs and poultry
Sourcing cost-effective organic feed has long been a challenge for European organic pig and poultry producers, who are largely dependent on imported organic soya for high-quality protein feed.
Free on-farm meetings
The Soil Association is involved in the OK-Net EcoFeed project, set up in 2018 to help European organic farmers to explore alternative protein sources and encourage the use of more regional feeds, where available.
As members of the OK-Net EcoFeed project, we are holding a series of meetings in England and Scotland to consider what innovative practices and feeds are currently being used by organc pig and poultry farmers--and what options are available for the future.
The three on-farm meetings in Aberdeenshire, Gloucestershire and Suffolk are free to attend and will give delegates the opportunity to learn about previous European research on alternative feeds, as well as open discussion about the practical options available to pig and poultry producers. There is also scope within the OK-Net EcoFeed project to run some small-scale trials or tests to investigate new ideas and feeds to see if they offer any potential for widespread use.
Each event will include an organic lunch or dinner buffet. Attendance is free but booking is essential. 
Find out more
Visit our Eventbrite pages for more information--and to book your place:
About OK-NET Ecofeed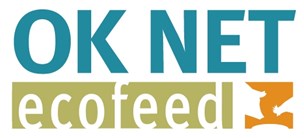 OK-Net EcoFeed is an EU-wide research project to support organic pig and poultry farmers and breeders and the organic feed processing industry in achieving the goal of 100% use of organic and regional feed.
Coordinated by IFOAM-EU, the OK-NET EcoFeed has 19 partners across 11 European countries, started in January 2018 and runs until December 2020. The consortium includes multiple actors, including feed processors and mills, farmers and farmers' organisations, research institutes, universities and advisory agencies.