ORFC Global, a smorgasbord of agroecological ideas and practices
From noon on 7th January, and for the following seven days, the Oxford Real Farming Conference buzzed. Virtual for the first time and for obvious reasons, organisers explored and exploited technology to bring us something new. It took its title 'ORFC Global' seriously and literally, and what we lost in corridor catch-ups we more than made up for in experiencing agroecological farming as a worldwide movement of farmers, thinkers, pioneers and policy influencers.
Sessions
More than 5,200 people from over 80 countries attended 155 sessions (including 33 workshops), given by more than 500 people, with interpretation available in six languages (plus Mandarin and Nepali for specific sessions). Many of the workshop spaces (where numbers were limited) were filled within hours of being publicised.  
Despite this impressive reach, sessions felt surprisingly intimate and accessible. There's nothing more levelling than a screenful of faces in boxes and it encouraged contributions from everyone, including those less likely to speak up in a 'physical' debate.
Soil Association, Soil Association Certification and our partners Innovative Farmers led some 20 sessions covering much of the practical research based and 'wellies-on' work we're involved in with partners from FABulousFarmers, OK-NET EcoFeed, RELACS, Organic PLUS, CASH (Carbon Assets for Soil Health).  We also participated in the Food, Farming and Countryside Commission's launch of Farming for Change, based on modelling by French think tank IDDRI around a ten-year transition to agroecology in the UK.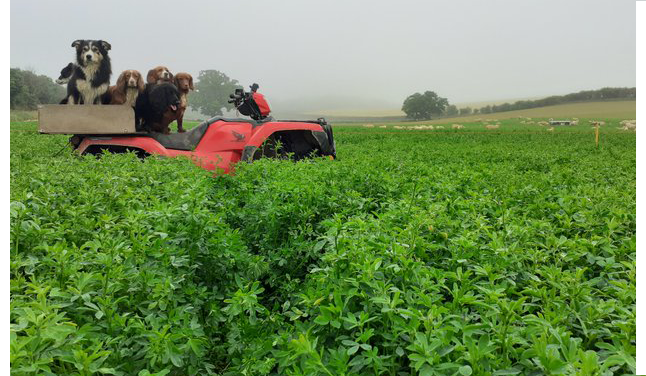 When asked for her highlights, farming programme delivery manager Kate Still said, 'Being able to bring in an excellent speaker from New Zealand in the Drought and Deluge session with such ease was a brilliant advantage to the digital format. The contact has also opened up instant opportunities for collaboration, discussion and knowledge exchange between UK and NZ farmers'.
Dan Iles, who manages communications for the Innovative Farmers programme was chuffed with the fighting weeds and pests with plants workshop they organised which brought in hundreds of participants. "It's great to see the results from the networks' field labs being able to inform the practical farm choices of farmers in the UK and across the world. The online discussions of the conference were a really democratic, peer to peer, space which allowed farmers and researchers to exchange tips and technical advice in new ways. It's exactly the forum which Innovative Farmers thrives."  You can now re-watch the 'fighting weeds and pests with plants' session and the 'organic no till' session on the ORFC YouTube channel.
Farming For Change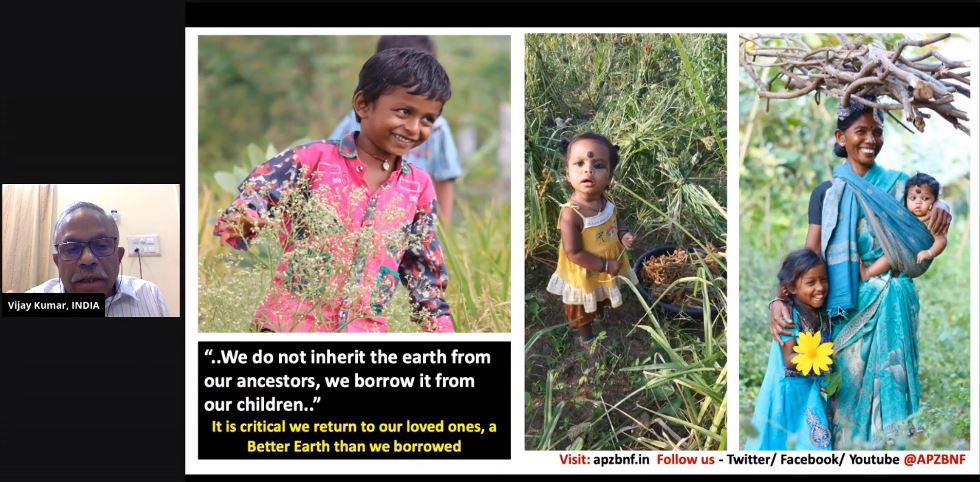 Our director of policy and strategy Jo Lewis commented, 'For the launch of the Farming for Change report, it was great to speak alongside our new agroecology ambassadors, who can make the topics instantly practical and relatable for farmers in the audience'. She continues, 'It was inspiring to chair the Nitrogen: the global challenge workshop and hear from Vijay Kumar of the Zero Budget Natural Farming programme, engaging 750,000 farmers in Andhra Pradesh, India. Both Vijay and our UK ambassadors were united in emphasising that mindset is often the biggest barrier agroecology has to overcome'.
Naomi Klein
For a final comment, who better to turn to than the conference's closing speaker Naomi Klein?
'Your vision is clear. You're one of the movements that has not been afraid to lead with the alternatives – that isn't just an opposition movement but is a movement with a very clear vision of what farming should be and what food justice and food security actually are.'
Catch up on recorded sessions at ORFC's YouTube channel.
Or go directly to these workshops: