The search for locally-grown organic feed for pigs and poultry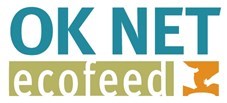 Over the past three-years, along with colleagues from 11 other European countries, we have been part of the OK-Net EcoFeed project. Our collective aim has been to help organic pig and poultry farmers find 100% organic and regional feed, largely to replace the soya-based feeds that have dominated the market until now and to support increased use of forage.
It's been a fascinating collaborative journey, supporting the development of the free-to-use Organic Farm Knowledge platform.
As we reach the end of the project, it's time to reflect on and consider what we've learnt.
Why is soya-based feed used at all?
All project partners, particularly us in the UK, have become reliant on soya bean meal in rations because it has become the standard, rather than due to  a lack of alternatives.
Although there are other feeds we could use, they're not sufficiently researched for organic farmers or readily available, a situation which is highlighted by the lack of demand for arable farmers to could grow alternative proteins crops.
Local and organic – it's a matter of location
For the French, it's simple to grow organic sunflowers and oil seed rape to replace soya in diets, and in fact there is soya grown in France so it could be grown organically.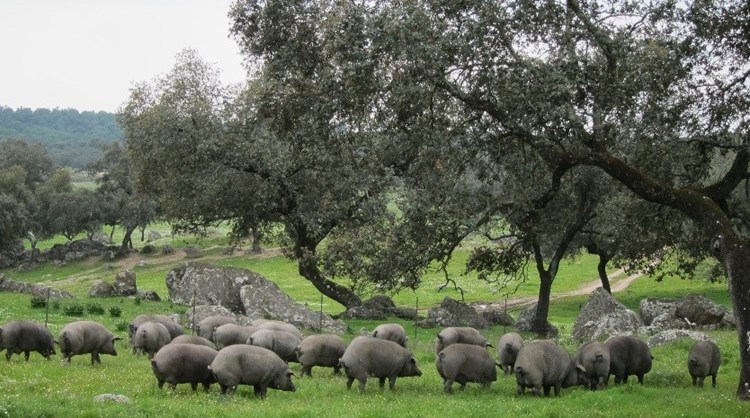 In Italy and Spain, alternative forages are an issue because of the lack of growth in the long, dry summer months, whilst the reverse is true in Sweden and Denmark when long cold winters provide the biggest challenges.
Here in the UK, we can easily grow pulses, but the supply chain has developed around imported soya rather than supporting  farmers to grow the quantities needed. Pulses are not a direct replacement for soya, but that is not unresolvable.
Why are we in the situation where alternative feeds tend not to be available?
We operate systems very similar to conventional farms, which don't on the whole value the role of forage and range for pigs and poultry rations, and certainly don't factor them into rationing.
Equally we are using the same software to calculate rations for slow growing birds as we are using to calculate rations for non-organic, fast growing birds, perhaps leading to less efficient nutrient use.
Farmers can lead the way in solution-finding 
What has become apparent is that many farmers have been quietly trying to look for alternatives but pulling all this hard work together has been difficult.
The Ok-Net EcoFeed project focused its attention on a small farmer groups, addressing the issues and practicalities from a farmer-led point of view. We have all found this an effective way to work, with the project looking at the farmers own solutions by answering the question what if…? rather than waiting for more answers imposed from above.
The resulting videos, case studies and research look at the issues from a bottom up level and so find answers to some of the questions that farmers are asking.
The results – what alternative feeds have been found?
The results on trials such as feed value of nettles, forage grazing for pigs and potential of sprouted seeds can be found at Ok-Net EcoFeed, Organic Farm Knowledge or on the Innovative Farmers website (IF supported the UK farmer-led trials).
In addition, each trial has an associated practice abstract which explains in more detail the trial and results. These are available on the Ok-Net EcoFeed website.
To find out more: