The Story so Far
In 2012,  the Duchy Future Farming programme was set up to provide research support and grants to groups of farmers, enabling them to carry out practical 'field labs'.
Over three years, more than 750 farmers have taken part in field labs on 35 topics. 90% reported they learnt from their involvement and more than half have made changes to the way they farm.
In 2015 we asked these farmers how they wanted the programme to develop and the result is Innovative Farmers; a network of farmers working together to find lasting solutions to practical problems.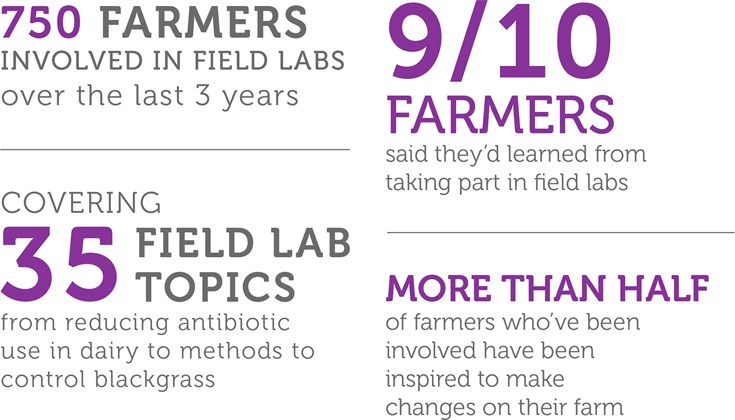 Become an Innovative Farmer
Sign up for free updates or become a member
Find out more
Related
Innovative techniques are essential now more than ever to make sure farming maintains its productivity.

Ballyrenan Farm, Northern Ireland