Green Manures
Green manures should be good for your crops.  And they should be good for your soil.  But how do they actually do this, and do they make enough of a difference to justify their cost?
There are a lot of different green manure seed mixtures that can be sown.  Which ones work best?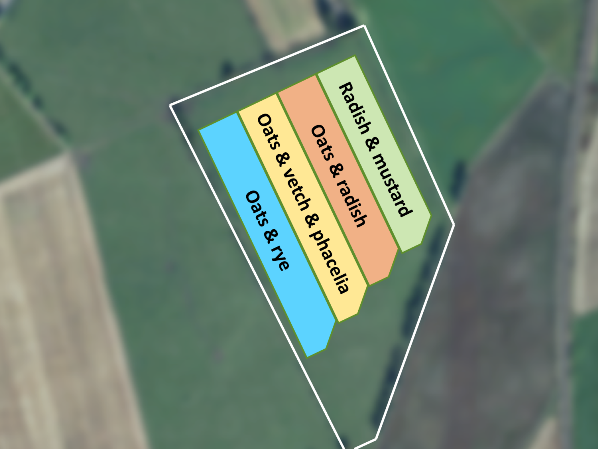 This field lab will look at four different mixtures and compare how well they establish, grow, and improve the soil.  And most importantly, what effect will they have on crop yield?

Some green manures can help a farm business comply with its Greening requirement.  And can also be an AECS option.  So there are now a lot of reasons for farmers to grow them.
What are field labs?
Our field labs are DIY research trials, run with on farms and holdings across Scotland. We want to help you find out what really works, on your land, for your business. Our field labs bring land managers together with researchers to find real-word, practical solutions for tricky farm problems.
Each field lab group researches an issue proposed by the farmers and growers themselves, testing out results across their own holdings. Each group meets up to four times for over a period of up to two years to track the progress of the DIY trial and compare notes.
Find out more about our full range of field labs in Scotland.

Find out more about this field lab
Contact us to find out more about this field lab and how to get involved. You can also read reports and materials  from activity so far below and on the Innovative Farmers website as they are published:
Find out more...
Want to get involved?
Our field lab coordinator in Scotland wants to hear from you.
Get in touch
Take a look...