Becca's Story - Five Acre Community Farm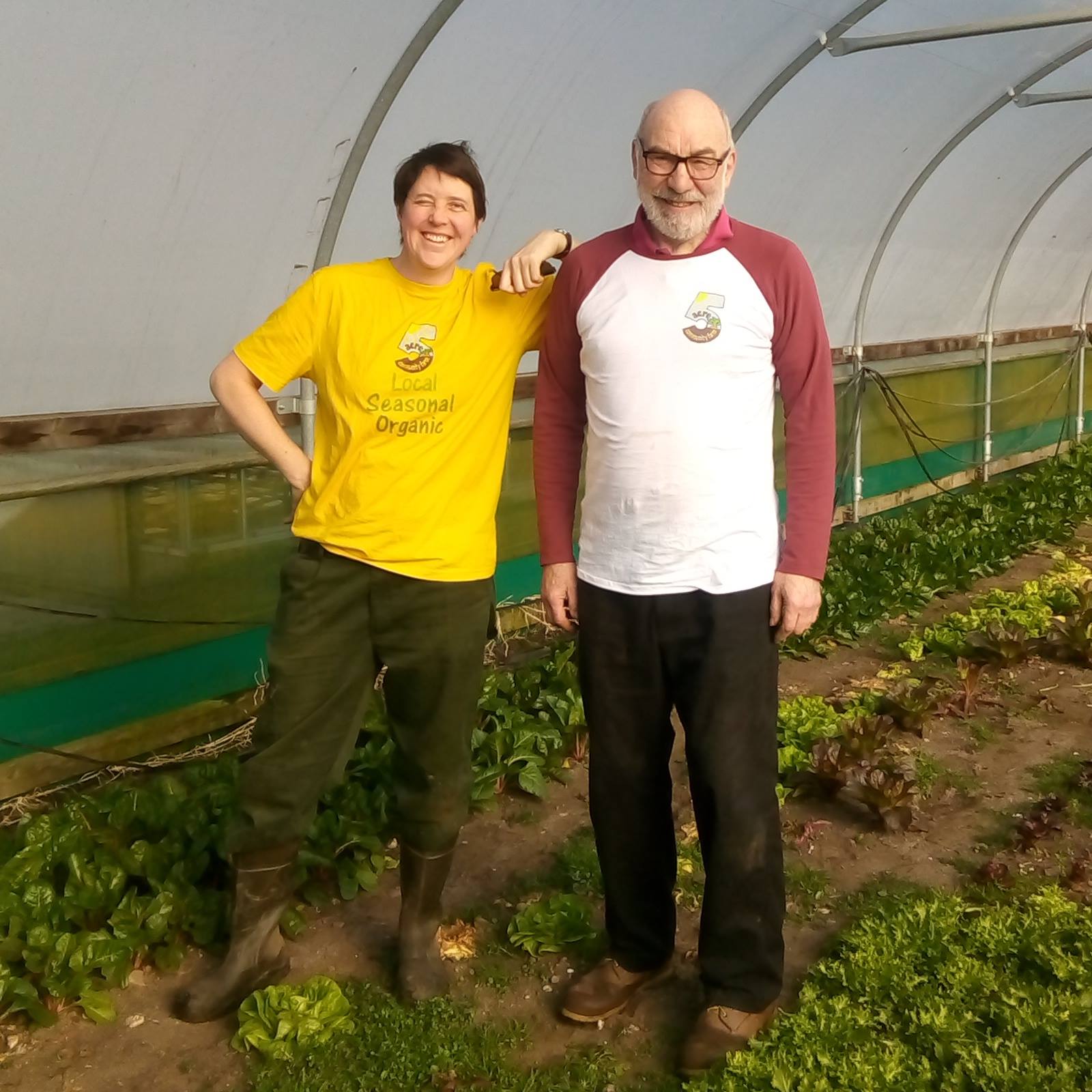 "I hope for a future where people are more connected to where their food comes from and are more in tune with the seasons, relying less on fruit and veg imports." Becca Stevenson
I had always been concerned about the natural world and climate change and when I thought about growing vegetables for a living, I only ever considered growing organically.

My first weekend job at 15 was picking tomatoes and after having spent some time volunteering on organic farms around the world, I knew that growing organic veg was what I wanted to do. I remember at college counting pollen beetles in a rape seed crop to determine when to spray them and I just thought there had to be a better way of producing food. 
The Soil Association apprenticeship scheme had just started at Abbey Home Farm and I spent a great two years learning the ropes and gaining valuable skills.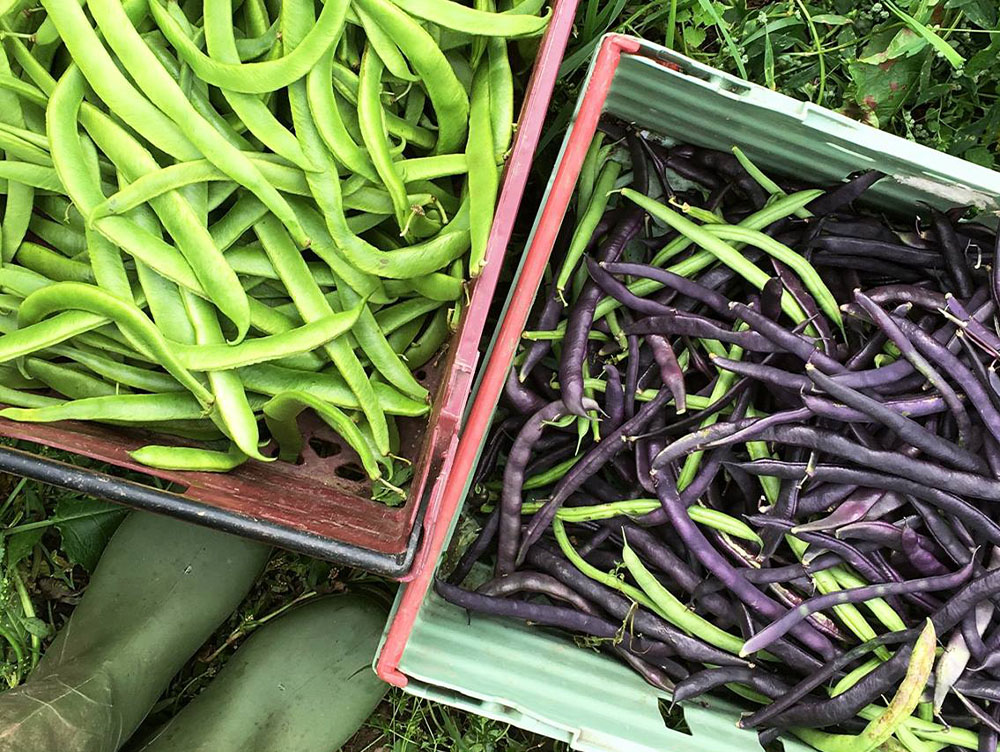 Act now and help transform the way we eat, farm and care for the natural world.
Globally, around 30% of greenhouse gas emissions stem from food and farming. Farmers like Becca are already showing what's possible when agroecological practices are used in farming. But we need your support in order to come together around the solutions we know work.
The farm
Five Acre Community Farm is a CSA (community supported agriculture) scheme on the edge of Coventry that sits in the same site as Coventry University's Centre for Agroecology, Water and Resilience (CAWR), Garden Organic and the heritage seed library. We collaborate with the researchers to facilitate research in agroecology and community food businesses as well as successfully supplying organic veg all year to around 100 families a week.
I have always liked the CSA model of growing with the community and empowering people to have more options of how their food is grown. So you could say I fell into agroecology by the way I wanted to grow food.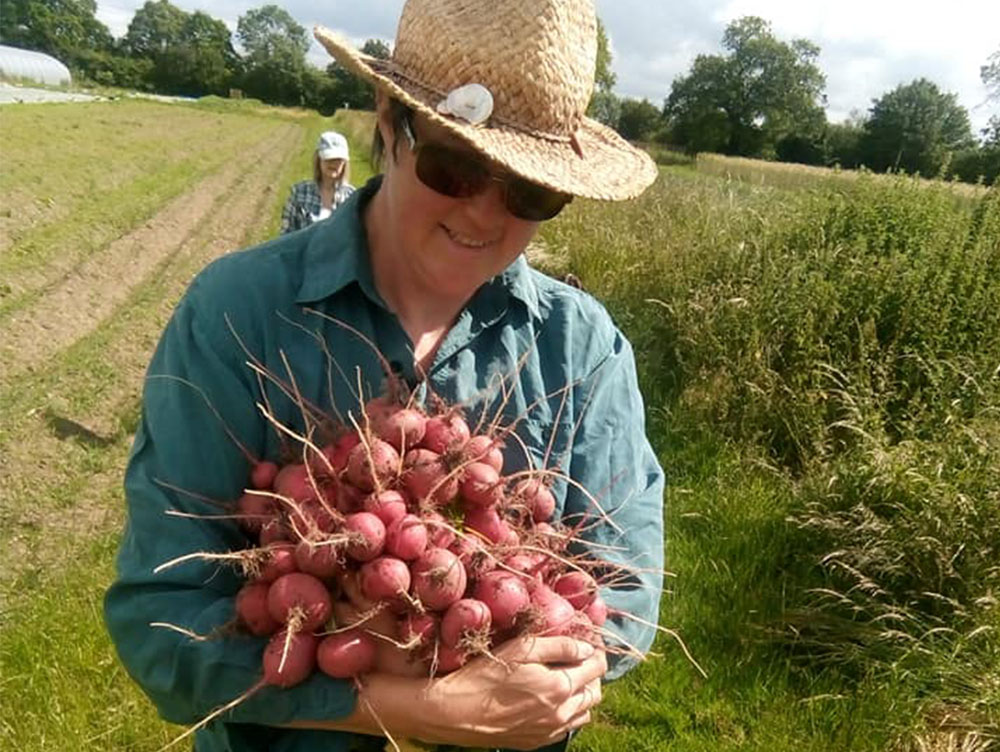 Nature-friendly farming
Agroecology has many of the answers we need as we strive to dramatically reduce our harmful impact on the planet. We all need to embrace innovative ways of growing food that supports biodiversity and wildlife to thrive once again.
The more we can do on farms to improve our soil's organic matter by sequestering carbon from crops, the less we have to rely on buying in green waste compost to feed the soil, saving on transportation costs and emissions as well.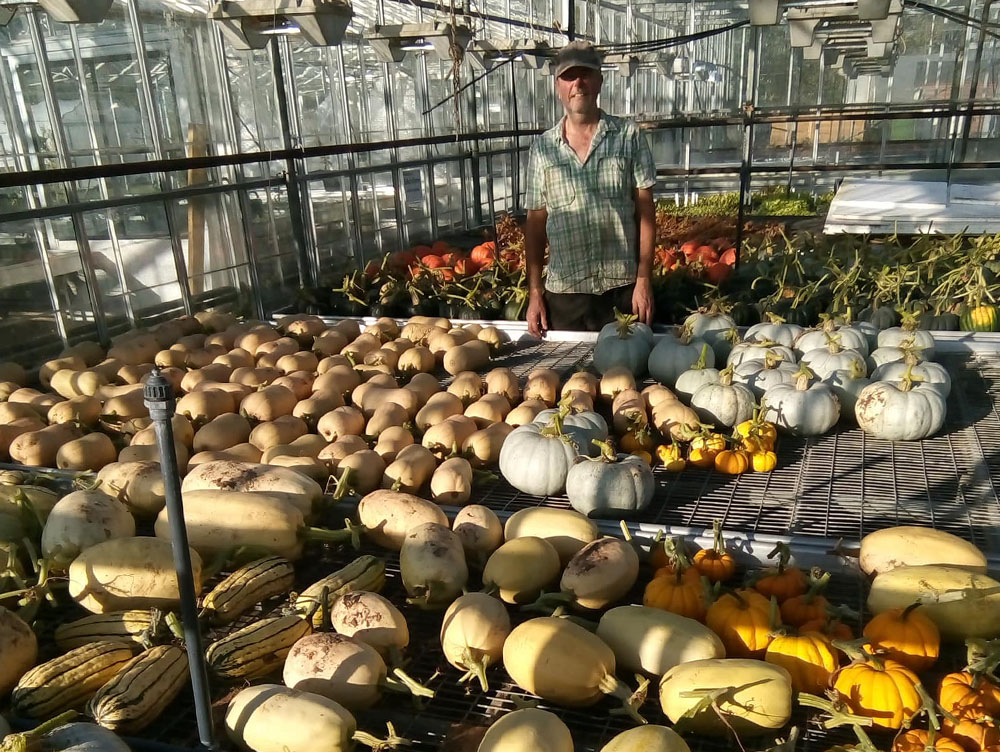 Our work so far
We have been using biodegradable corn starch mulches for quite a few years to help us keep on top of the weeds in some crops and every year we are coming up with better ways to keep the weeds down between the rows of mulch.
Last year we sowed clover in the paths and that worked quite well so we will trial that on a larger area this coming year. CAWR have also been looking into different mulch materials from plastic to paper and biodegradable mulch and carrying out research on the field for the last couple of years too.
The clover will also help improve our organic matter content in the soil and provide forage for bees and other wildlife. Hopefully, the following crops will benefit from the added nitrogen fixed by the clover.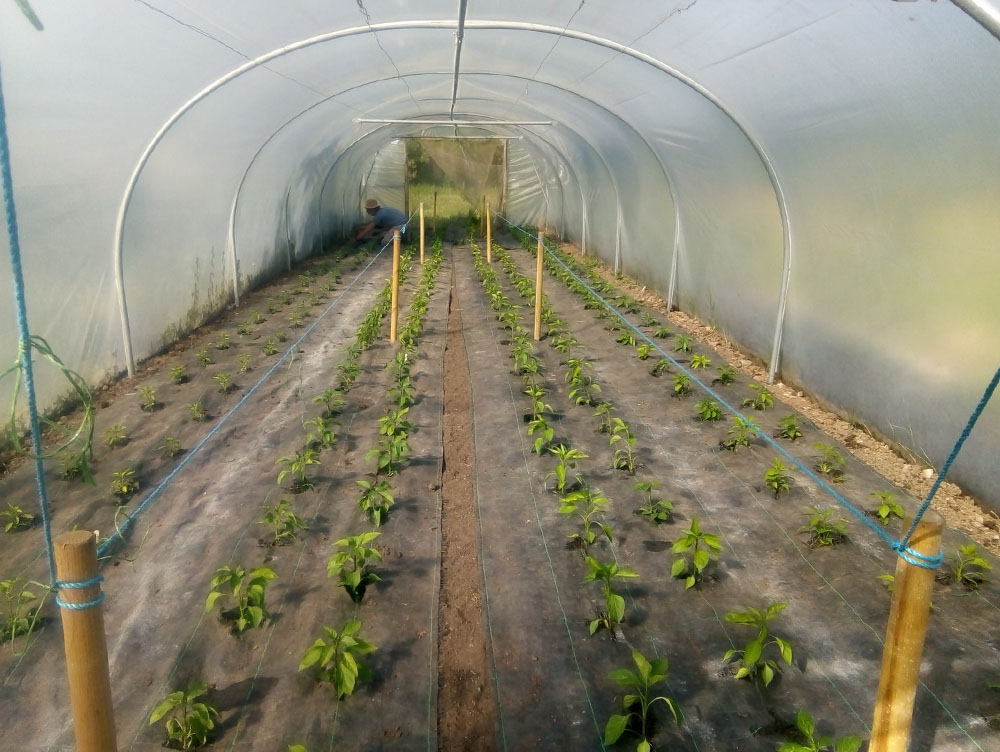 More needs to be done
I hope for a future where people are more connected to where their food comes from and are more in tune with the seasons, relying less on fruit and veg imports. Ideally, there would be community supported agriculture around towns and cities and more small scale agroecological horticulture growing more of the fruit and veg we need in the UK.
We need to show that other ways of farming are possible. Farmers need support to make the transition to agroecological practices and to feel that they have support to embrace these ways of working if we are to truly make a difference and protect our wildlife and biodiversity for the future.
We have a chance to come together around the solutions we know work. Donate today and help us on the path towards a more sustainable future.

Donate today