Increasing Soil Carbon Globally
Let's Commit To Protecting Our Climate And Increasing Soil Carbon Globally  
Globally, one third of the world's arable soils are degraded and 25% have become severely degraded - soil takes thousands of years to form and yet we lose another 30 football pitches worth of soil every minute through erosion. In the UK, we have lost 84% of our fertile topsoil since 1850, with 2.2 million tonnes more lost every year, costing around £45 million per year, of which £9 million is in lost production and reduced yields. 
The Government has recognised the need to tackle soil erosion. Secretary of State for the Environment, Food and Rural Affairs, Michael Gove, spoke at the Sustainable Soils Alliance parliamentary launch, an alliance that the Soil Association played a vital role in establishing. Read our blog on the event here. Gove recognised both the value of soil health and the state of emergency that UK soils saying that "no country can withstand is the loss of its soil and its fertility". He assured the audience that improving soil health would be at the heart of future policy, specifically in the forthcoming 25year Environment Plan and Agriculture Bill.
We commend the Government's commitment to improving soil health. Healthy soils are essential for both food security and environmental health. A key measure of soil health is levels of soil organic matter (SOM), which is crucial for maintaining long-term yields, food nutritional value, biodiversity and extreme weather resilience. By increasing the SOM level in degraded UK soils by 20% over the next 20 years, UK soils would provide better defence against flooding by reducing run-off and would dramatically increase the yield and quality of food produced.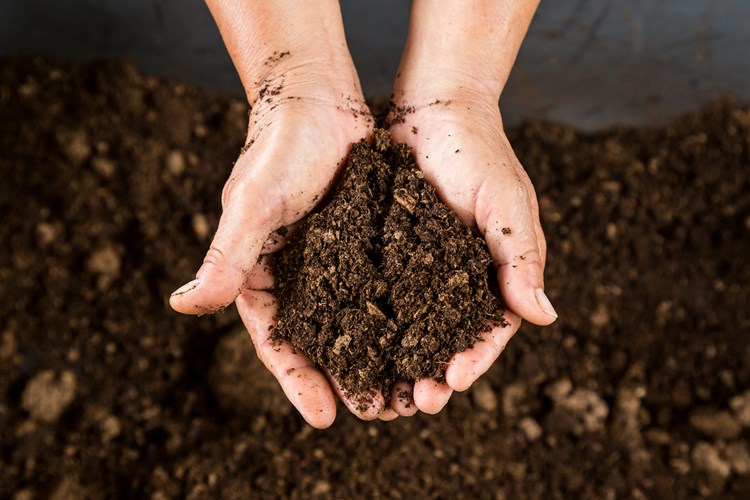 Increasing SOM also increases soil carbon levels. Healthy soils act as a carbon sink by drawing carbon down into the soil to store it. Improving soil health is therefore a critical way to tackle climate change. Plants capture carbon dioxide in their leaves and pump the carbon down through their roots. Practices like keeping soil covered with plants, increasing crop diversity, composting, and carefully planned grazing are proven ways to put carbon back into the soil.
The Soil Association has been working with the Innovative Farmers network to help support organic and conventional farmers to improve their soil health and to find solutions to common agricultural problems. Currently, there are numerous field labs that are investigating methods to increase soil carbon levels, ranging from cover crops to compost teas.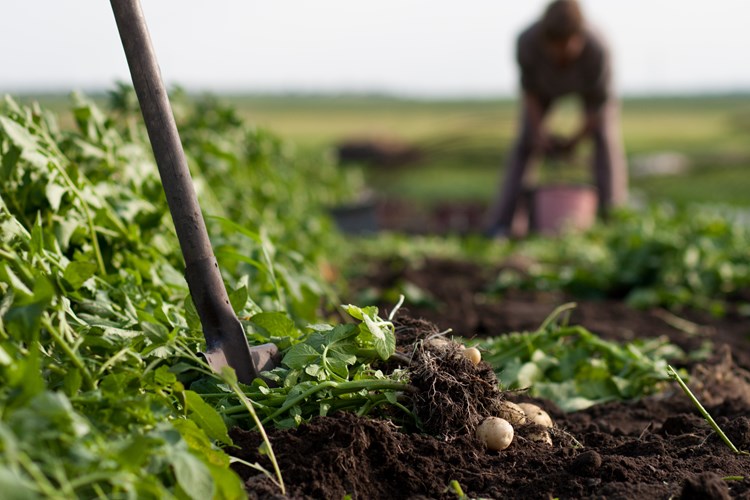 Recognizing the ability of soil to sequester carbon and its contribution to climate mitigation, the UK signed onto the French government's the 4per1000 soil carbon initiative at the UN Climate Change Convention in Paris in 2015. This initiative aims to increase soil organic carbon by 0.4% each year. While the commitment is substantial, if every nation were to reach this ambitious, the French Government believes that 75% of global annual greenhouse emissions could be offset.
This week, stakeholders from governments and organisations around the world will meet in Bonn at this year's UN Convention on Climate Change to take the next steps in the 4per1000 initiative. The Soil Association was one of the original signatories to 4per1000. We strongly support the goal of the project and will continue to feed into the discussions. We have long supported measures that would increase soil organic matter and have been asking Government to make it a priority in their agenda. Read about our soil policy recommendations here.
Climate change can be overwhelming but projects such as 4per1000 show that there is real hope to mitigate climate change through investing in soil health. Healthy soil can be a major sink for carbon, but this fact hasn't been well-known. We're helping to raise awareness as to the importance of healthy soils and what Government can do to reduce soil erosion.
You can also join us in protecting our soils by becoming a member today.
If you'd like to know more of our policy priorities, you can visit our Food and Farming Policy Hub.