Nominate Your Favourite Organic Product
We relaunched the BOOMs on Tuesday 7th March night, with an intimate launch party at Brick Kitchen in Columbia Road, London. The stars of the show were Rosie Birkett, our BOOMbassador chef and food writer and Soil Association CEO, Helen Browning.  Rosie demonstrated how to cook Organic Veg Box Soup with Organic Meat Balls, expertly supported by Helen who also shared her vast knowledge on all things organic. Download the recipe card here and DO try this at home! Tiny Leaf served Zero Waste canapes and delicious cocktails and educated us about their organic, sustainable, zero waste restaurant.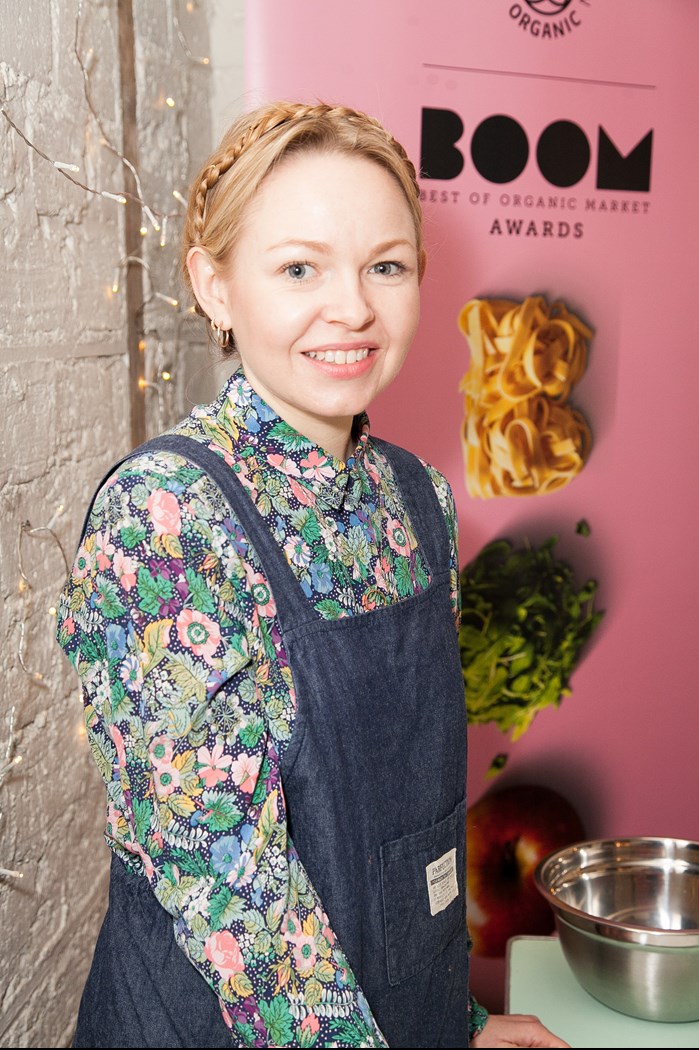 The soup was made using award winning or shortlisted products including:
The event was attended by press from ITN, Daily Express, Delicious, Evening Standard, In Style and Euro News and lots of our sponsors including Harrods, Abel & Cole and Arla who enjoyed sampling BOOM Award winning products and immersing themselves in all things organic.
The Nation's Favourite Organic Award is now open for nominations VOTE HERE for your favourite organic brand and give them the credit they deserve!
Rosie says, "Organic food is something I am really passionate about, and I always try to cook and prepare my dishes with the best possible ingredients. There are now so many amazing organic foods on offer which are readily available to everyone and I can't wait to see and try some of the best at this year's BOOMs.
"The awards are certainly shaping up to be the most varied and interesting yet, with new categories and some really exciting judges to be announced. I'm particularly excited about the Nation's Favourite Award - it's a category open to the public to nominate their favourite organic product. I'll be revealing more over on my website and social media pages in the coming months and nominating my favourite so watch this space!"