Is This The End For Neonics?
Michael Gove has revealed that the UK will be backing a total ban on neonicotinoid pesticides.
This decision may come as a shock to some, considering that in 2013 the UK voted against the European Commission's proposed ban on the use of three types of neonicotinoids on flowering crops. Despite the UK's vote against the ban, many other EU countries took a different view and a ban was instated.
What Has Changed?
In preparation for the vote on extending the ban of neonicotinoids to non-flowering crops by the European Commission, Gove asked the UK expert independent advisory body on pesticides to review the issue again. This body found that the evidence now supports the restrictions that were introduced in 2013, in fact there is a case for taking the ban further.
Michael Gove is absolutely right; the scientific evidence of the harm of neonicotinoids to bees and pollinators has been stacking up for years. Official biodiversity indicators show that the pollinator population has declined since 1987. In 2016, research by Sussex University and supported by the Soil Association revealed that pollinators consuming pollen from sprayed crops or from nearby wildflowers and hedgerows will ingest a cocktail of fungicides and insecticides. 
A recent study of the health of some insect populations over 25 years indicated that there was a 75% fall in the number of flying insects in the sites studied. Gove claimed that he was "deeply concerned" by the results of this research, and when combined with other recent research into the prevalence and the effect of neonicotinoids it is no surprise. Gove said that this scale of environmental change is "profoundly worrying", particularly when we consider the critical role that pollinators play in our food system and the health of the natural world.

We Have A Duty To Act…
It's not only the prevalence of neonicotinoids in the environment that worries the Government, but also its persistence. When sprayed, neonicotinoids tend to leak in to water supplies, persist in soils for years, and continue to be taken up by plants long after they nearby crops have been sprayed. This leads to continued exposure for bees and other pollinators.
This has led to Michael Gove concluding that "where there is evidence that human activity is contributing to pollinator decline, we have a duty to act" and that it would be "irresponsible" not to take action.
We whole heartedly agree with Michael Gove's decision, and it comes not a moment too soon. Our Policy Director, Peter Melchett, commented that: "It is great that Michael Gove has accepted the overwhelming scientific evidence that neonicotinoids are killing bees, other insects and birds. He says that we may 'need to go further' than the current temporary ban, which applies to only three neonicotinoid sprays and their use on only some crops. He is right - all neonicotinoids should be banned, because research shows they are getting into wild flowers, turning what should be safe havens for bees and butterflies into potential killing fields (1).  Michael Gove's decision today is a welcome sign that science, rather than the political and economic influence of the chemical industry, may start to decide whether pesticides are safe or not."
What Does Supporting An EU Decision On Neonicotinoids Mean For The UK Outside Of The EU? 
Michael Gove has said that the further restriction of neonicotinoids will continue after we have left the EU, "Unless the evidence base changes again." We hope this decision to ban neonicotinoids will be the first step the Government takes on the road to a healthier and more environmentally friendly food and farming system – one where farmers and growers no longer need to rely on pesticides and agrochemical inputs to produce food.
Pesticide use is a major concern to citizens and consumers - for health as well as environmental reasons. We see this from the growing market for organic food in the UK and elsewhere – and the huge numbers of people signing petitions and lobbying their MPs for stronger controls on pesticides. Decisions like this will need to be made if we're serious about protecting not just wildlife and our natural environment, but human health too.
However, from a health perspective there is a lot we still do not know, for example, around the impacts of the 'cocktail effect' of multiple pesticide residues. Such questions will be the focus of a conference hosted by the Royal Society of Medicine later this month. We hope that the Department of Health, not just DEFRA, will take note of the findings.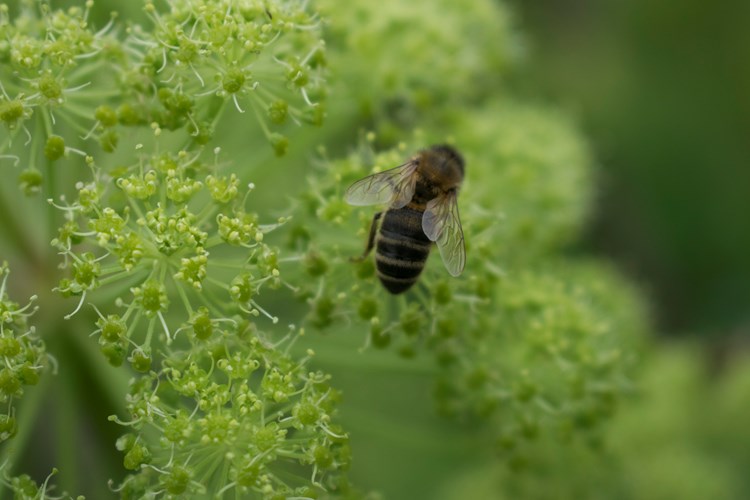 What About Farmers?
As Gove pointed out "Farmers work hard round the clock to produce the high-quality food and drink we all enjoy" and decisions like this can "certainly in the short term, make their lives more difficult are not easy to take." However, we must put the health of the environment first because once that is damaged "we will all be the losers."
It is possible, and profitable, to farm without the use of artificial pesticides like neonicotinoids, as organic farmers and an increasing number of others are already demonstrating.
However, it will be a significant transition for some farmers, which is why the Soil Association works with organic and non-organic farmers to help find practical ways to move towards a farming system free of harmful pesticides. We all know that innovation is at its best when farmers themselves are in the driving seat, which is why we're calling on Government to invest seriously in farmer-led research and innovation.
Michael Gove's commitment to supporting a total ban of neonicotinoid pesticides is a great success for our Ban Neonics campaign. Help us to keep up the pressure to permanently ban the use of neonicotinoid pesticides on all crops and move towards a healthy, nature-friendly food and farming system.
While you're here…
…we've got a small favour to ask. As a charity we rely on fundraising to do our vital work. We champion a world where people, farm animals and nature can thrive – and we've made huge steps forward working with farmers, growers and researchers to find pioneering and practical solutions to today's farming challenges. But there's so much more to be done.
You can help change the way we farm and eat for good. If everyone who visits our website and cares about the food they eat and how it's been produced, makes a small contribution today, we can do more of the work that really matters.