Organic Bar Soaps For Your Bathroom

The Return of The Bar Soap
Raising The Bar - The Humble Bar Soap Has Made a Triumphant Return
Drenched in nostalgia, it's hard to wash away the memories of the perfumed block of soap which proudly graced your Nan's sink. Comprised of drying alcohols and synthetic scents, it was an ugly start to our skin care routine – no wonder the nifty hand soap was barred from the bathroom.
A whopping 120 billion units of packaging are produced every year by the global cosmetics industry and only 50% of packaging is recycled in the bathroom. It's unsurprising that the bar soap has made an inevitable comeback. Devoid of unnecessary packaging or harmful microbeads, it is a direct attack on the war on plastics.
With sustainability at the forefront of people's minds, the humble bar soap is an easy switch when opting for an environmentally friendly alternative. Unlike their predecessors, certified organic bar soaps are comprised of natural scents and colours, sustainably sourced ingredients and biodegradable and recycled packaging.
Here are our top picks of certified organic bar soaps, naked in all their glory: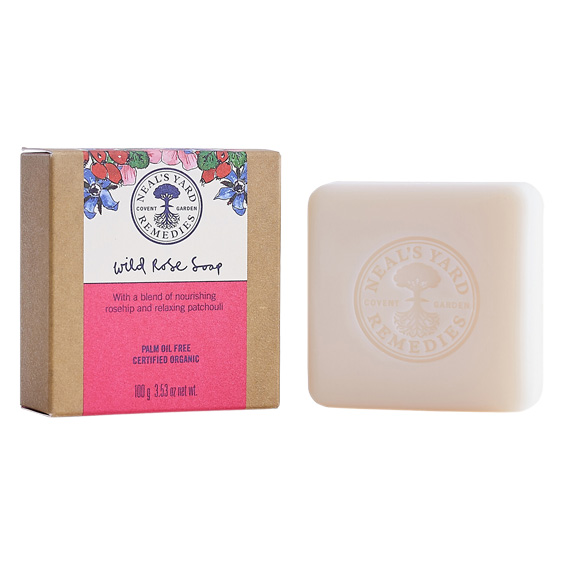 Neal's Yard Remedies Wild Rose Soap £6.50
Pioneering organic beauty brand, Neal's Yard Remedies, has transformed their best-selling Wild Rose Balm into a nourishing and cleansing bar soap. Gentle patchouli, rosehip and geranium organic essential oils evoke a floral scent, transporting you to a dream day at the spa. Coconut oil and shea butter softens the skin, leaving it silky smooth.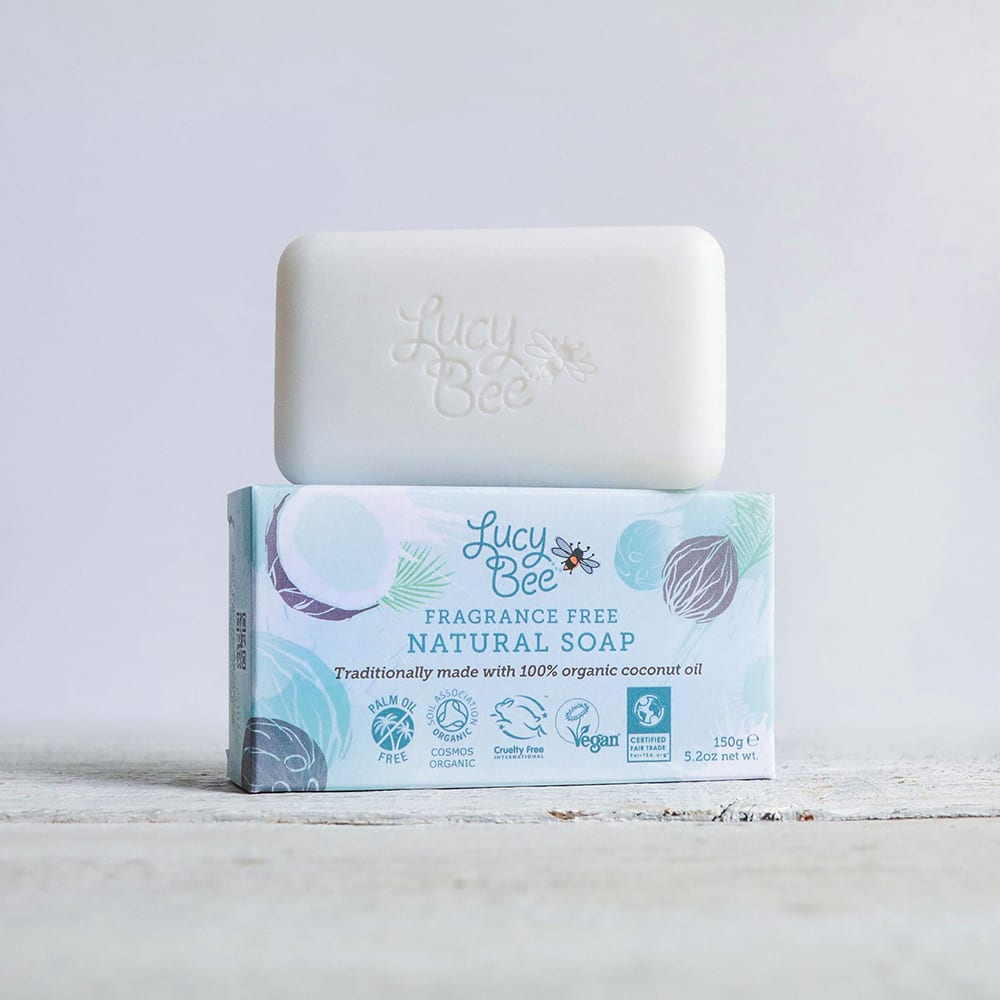 Lucy Bee Fragrance Free Natural Soap £6.00
Spearheading the coconut beauty and wellness revolution is Lucy Bee, they have left no coconut shell un-turned (see what we did there) and now offer enriching coconut-based beauty.
The fragrance-free natural soap is made from 100% organic and fair-trade extra virgin raw coconut oil. The bar soap is devoid of SLS, palm oil and petroleum leaving skin fresh, soft and hydrated. Ideal for those with sensitive skin.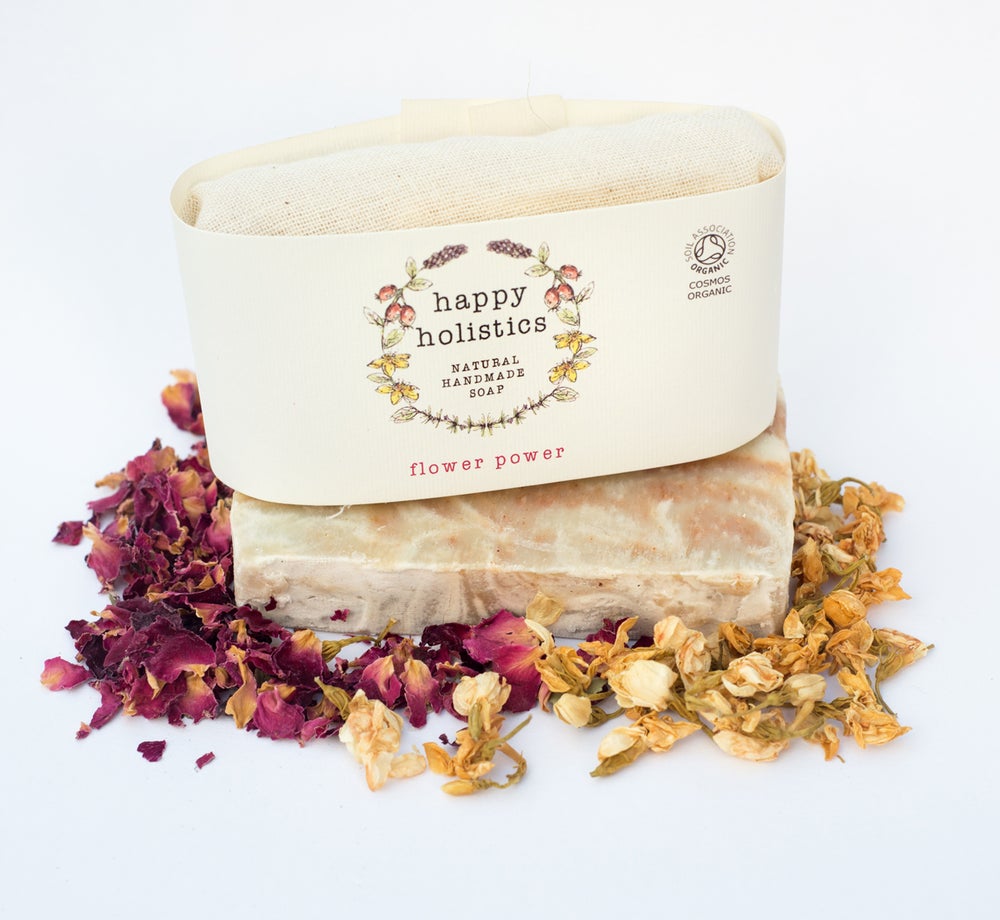 Happy Holistics Scrub a Dub Handmade Natural Soap £3.50
Handmade using the traditional process method, Happy Holistics uses shea and coconut butters and extra virgin olive oil to soften the skin. Home distilled floral waters and essential oils add provocative scents and help with cleansing the skin. Happy Holistics beautifully rustic hand soaps are wrapped in an organic muslin cloth, low-waste, re-usable and perfect for exfoliating and removing grime.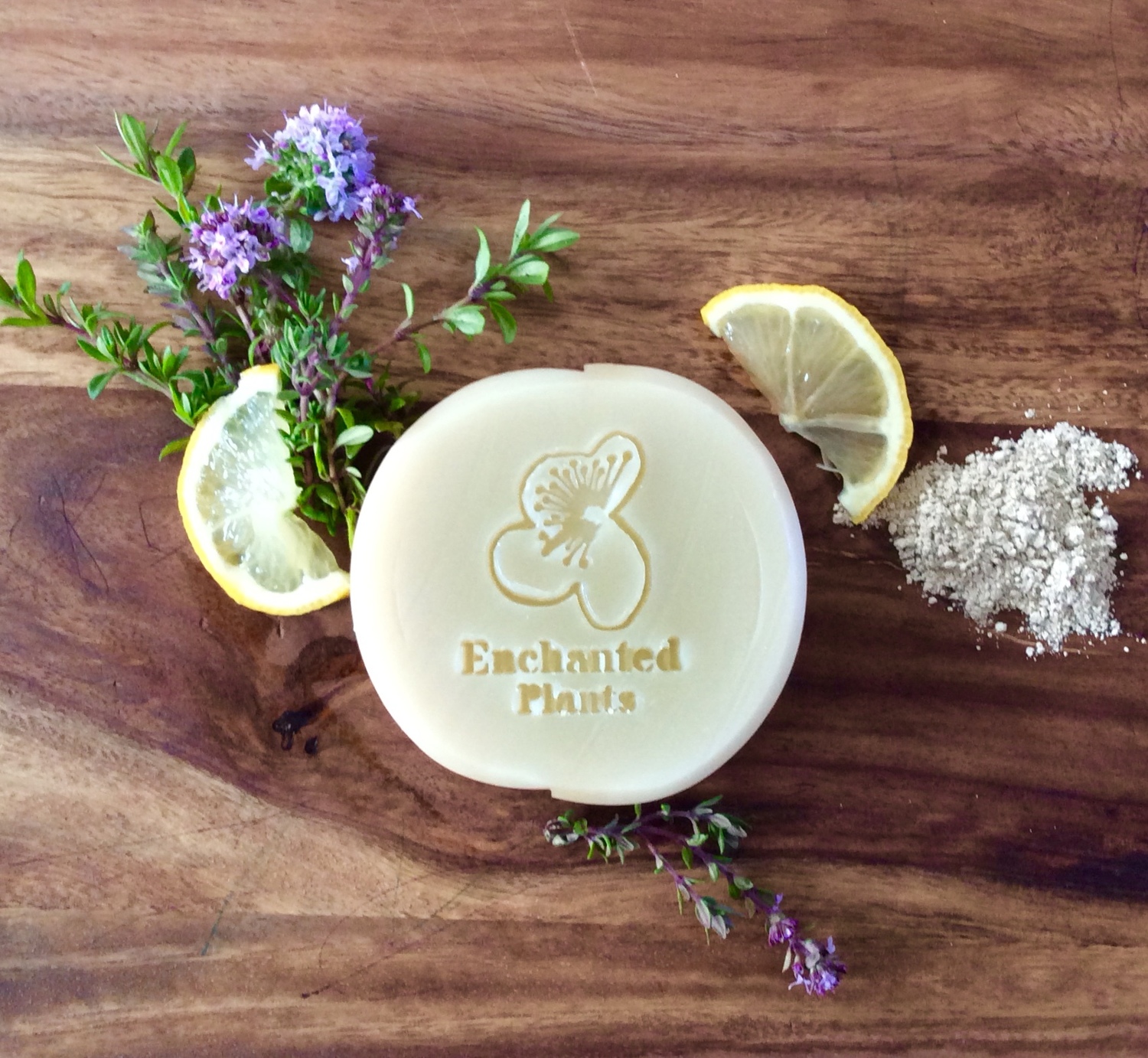 Enchanted Plants Cherish Positivity Therapy Soap £6.95
Energising lemon thyme, rosemary and French yellow clay is used to created an uplifting and cleansing bar soap. Based in Dorset, Enchanted Plants handmade soap bars are aimed to encourage well-being, using natural ingredients in-line with the seasons. The gentle yellow clay is soothing, detoxifying and deep cleansing combined with magical scent for a real body wash boosting mood and helping to soothe and cleanse the skin.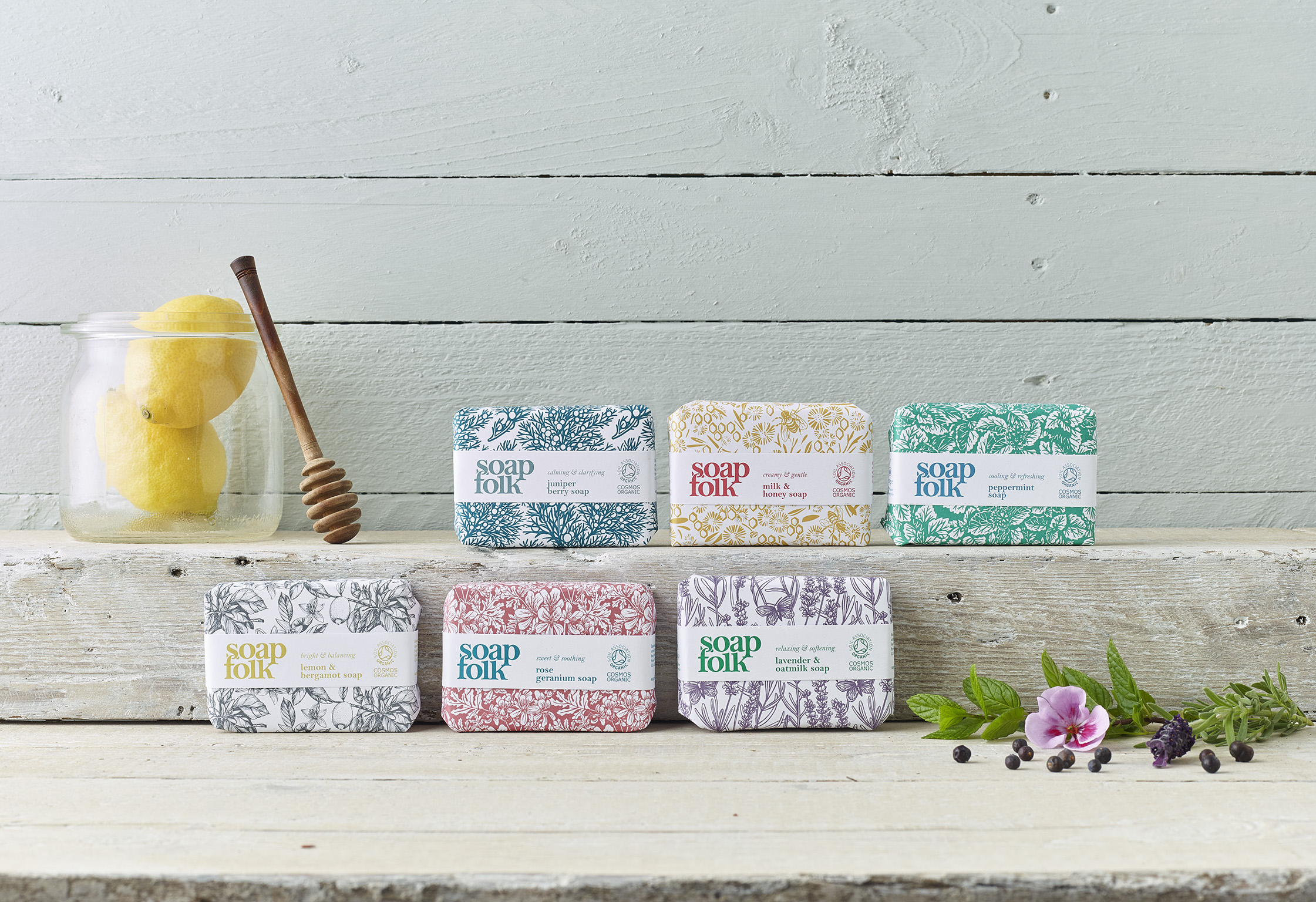 Soap Folk Milk & Honey Soap £5.95
Soap Folk's best seller Milk & Honey soap is gentle, creamy and moisturising. Suitable for sensitive skin, the unscented bar soap uses organic honey and coconut milk for their healing and moisturising properties.
Bar soaps are no longer an ugly compromise when it comes to your beauty routine. Low-waste and packed with organic biodegradable ingredients, the bar soap is a proud addition to your bathroom sink and provides cult status for your Instagram #shelfie.
The beauty and wellness market is unregulated, meaning that businesses can potentially use as little as 1% organic ingredients and label the product as organic. By choosing certified organic beauty and well-being products, you are making the first step in a bigger movement which helps to combat climate change, protect wildlife and biodiversity and strive for sustainable and innovative farming and manufacturing processes. 
Want to go from organic beauty novice to organic beauty master? Find out which ingredients to look out for or take a look at the brands we certify.