BOOM Awards Judges
BOOM Awards, The Judges 
The BOOM Awards judging panel is made up of a wide range of industry experts. A mixture of chefs, food experts, Soil Association Certification staff and food journalists. They use their expert knowledge and experience to sample all the amazing products entered.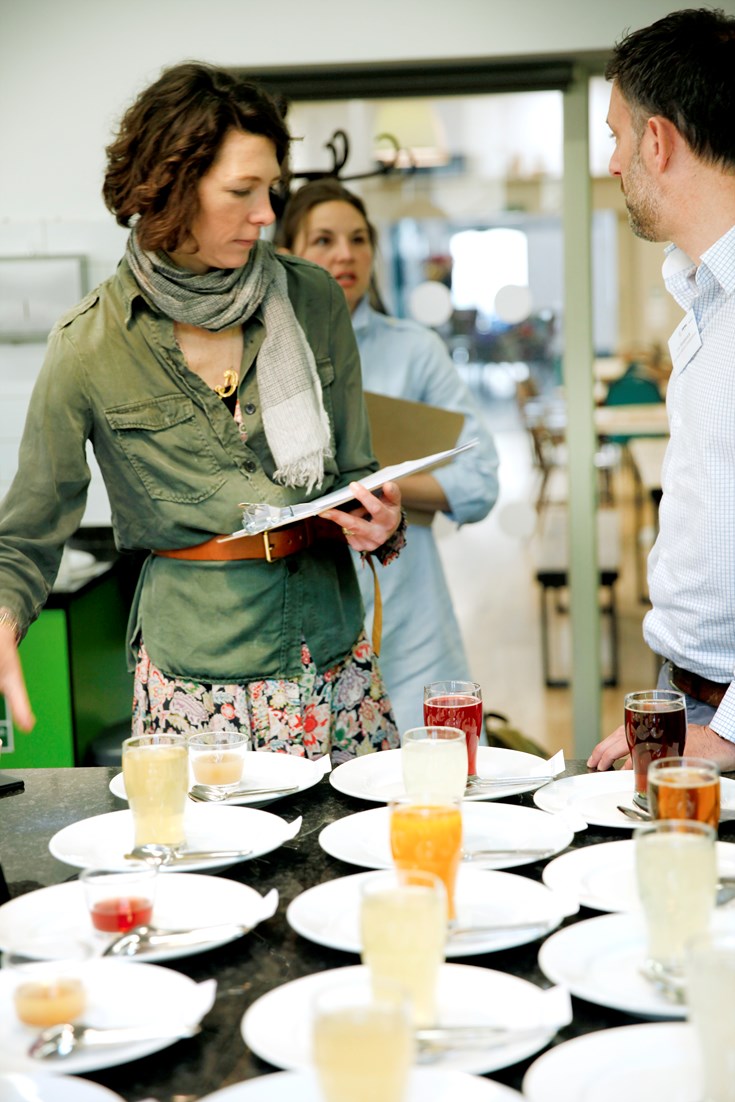 Executive Judging Committee
Judges are overseen by the Executive Judging Committee, who have the final say in judging panels, decisions and criteria, and are consulted on any issues that may arise. 
Clare McDermott - Business Development Director

Joining Soil Association Certification in June 2014 as Business Development Director, Clare has channeled her skills and marketing experience towards a long-held passion for food, striving to build and grow the organic market and support opportunities for healthy and sustainable food.
Liz Bowles - Head of Farming

As Soil Association's Head of Farming, Liz has a wealth of experience in food and agriculture both in the UK and internationally. Working in the sector for over 20 years, Liz has been a driving force behind our Innovative Farmers program and has worked in the past with English Food and Farming Partnerships and ADAS.
Damian Dixon - Buying Director, Abel & Cole

Newly appointed as the buying director for leading organic delivery scheme Abel & Cole, Damian Dixon comes from a background in supermarket retail, having worked for Marks & Spencer in numerous roles, including Head of Trading, since the late 1980s.
Finn Cottle - Trade Consultant

After spending more than 20 years in commercial buying roles for two of the UK's largest supermarkets, Finn Cottle now focuses her knowledge on the world of organic, helping smaller brands with business strategy and working as a trade consultant for Soil Association Certification.
Steve Ashworth - Associate Director, Smith & Williamson LLP

Though a tax specialist by trade, Steve's foodie reputation was cemented in 2013 when he won the title of Best Dish at the South West Chef of the Year competition. He's also a member of the Bristol Food Policy Council and judges for Taste of the West, Guild of Fine Food and the Western Daily Press.
Find out who the judges shortlisted

Faced with a huge variety of top-notch organic products the judges had a hard task at hand to select the 2019 BOOM Award finalists.

See the shortlist
In this section...
Related