Organic Restaurants and Cafes

Organic Restaurants and Cafes
Searching for an organic restaurant or cafe?
Finding a great place to eat that's as passionate about ethical and sustainable organic food as you are can be tough. As a customer it can be hard to know how much of what any restaurant serves is organic, and if you can trust what's said on a menu or website.
Introducing Organic Served Here
To make life easier, we've launched Organic Served Here. It's a new Soil Association award for restaurants and cafes that are committed to sourcing quality ethical, sustainable organic ingredients for their menus. You'll know if a restaurant holds the award – they'll display the Organic Served Here logo in their window, on their website and menus.
And you'll know you can trust that they're committed to sourcing organic ingredients too: all award-holders are audited by Soil Association Certification experts to ensure they buy a set percentage of their food from certified organic suppliers.
The higher the proportion of spend on organic vs. non-organic ingredients the award-holders commit to, the higher the number of Organic Served Here stars they hold:
5 star award holders spend 95-100% on organic
4 star award holders spend 75-95% on organic
3 star award holders spend 50-75% on organic
2 star award holders spend 25-50% on organic
1 star award holders spend 15-25% on organic
What does organic really mean?
Organic always means…
Fewer pesticides
No artificial colours or preservatives
Higher levels of animal welfare
No GM ingredients
Always free range
Simply put, organic food is Food as it should be.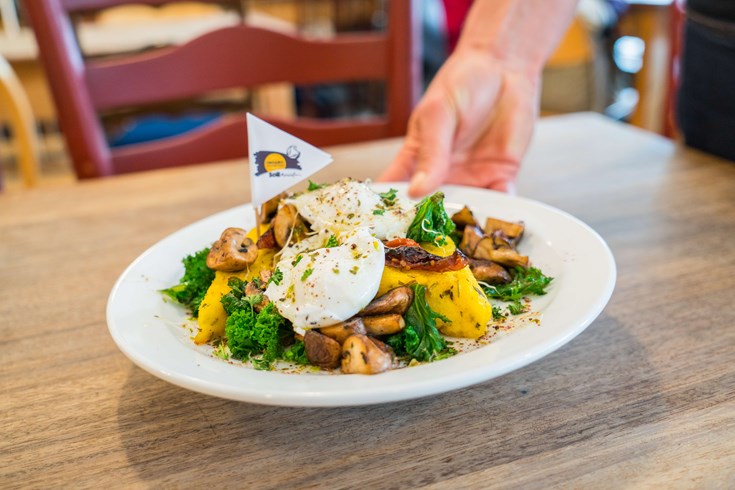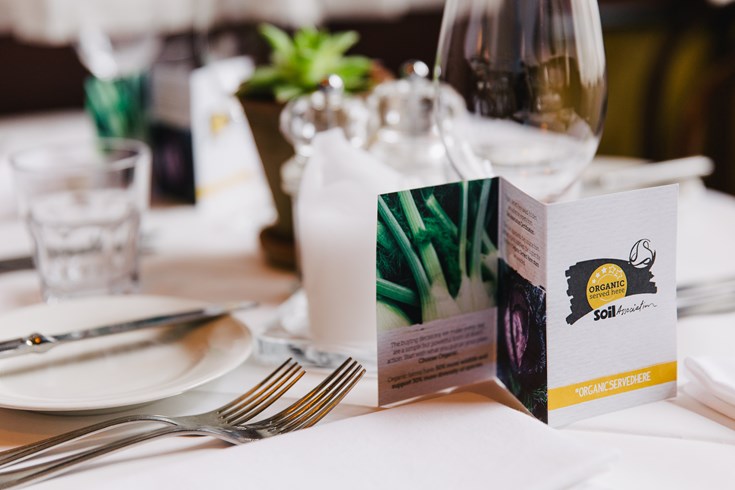 Find an Organic Restaurant or Cafe

Find your local organic restaurant or cafe using our handy map. Just pop in your postcode and we'll find them for you.

Search now
Restaurateur, restaurant manager or chef?
If you're committed to sourcing organic ingredients for your menu, apply for the Organic Served Here award today and make sure all your customers know it.
Find out more...
What Organic Served Here award holders say...
Organic Served Here award-holder: 3 stars
Good food starts even before the seed is planted, with our soil quality determining the quality of the food we eat. This award encourages everyone who prepares and sells food to think about that quality. So let's all grow, cook, eat and learn together, and be part of a future of better food for all.

Neil Forbes

Chef Director, Cafe St Honore