Anna Jones
Meet our Boombassador - Anna Jones 
Tell us about you – who are you, what's your mission and how did you get started? 
I'm a chef and food writer who believes that vegetables should be put at the centre of every table. 
Working for Jamie Oliver for seven years gave me a solid foundation for a career in food and I now have a weekly column about joyful and vegetable centred food in The Guardian and am lucky enough to write cookbooks for a living.
I'm very much led by the joy of food - the spritz of freshness when you peel an orange or the crackle and waft of deep savoury spice when you add curry leaves to a pan of hot oil – and I really think that healthy eating is as much about pleasure as anything else.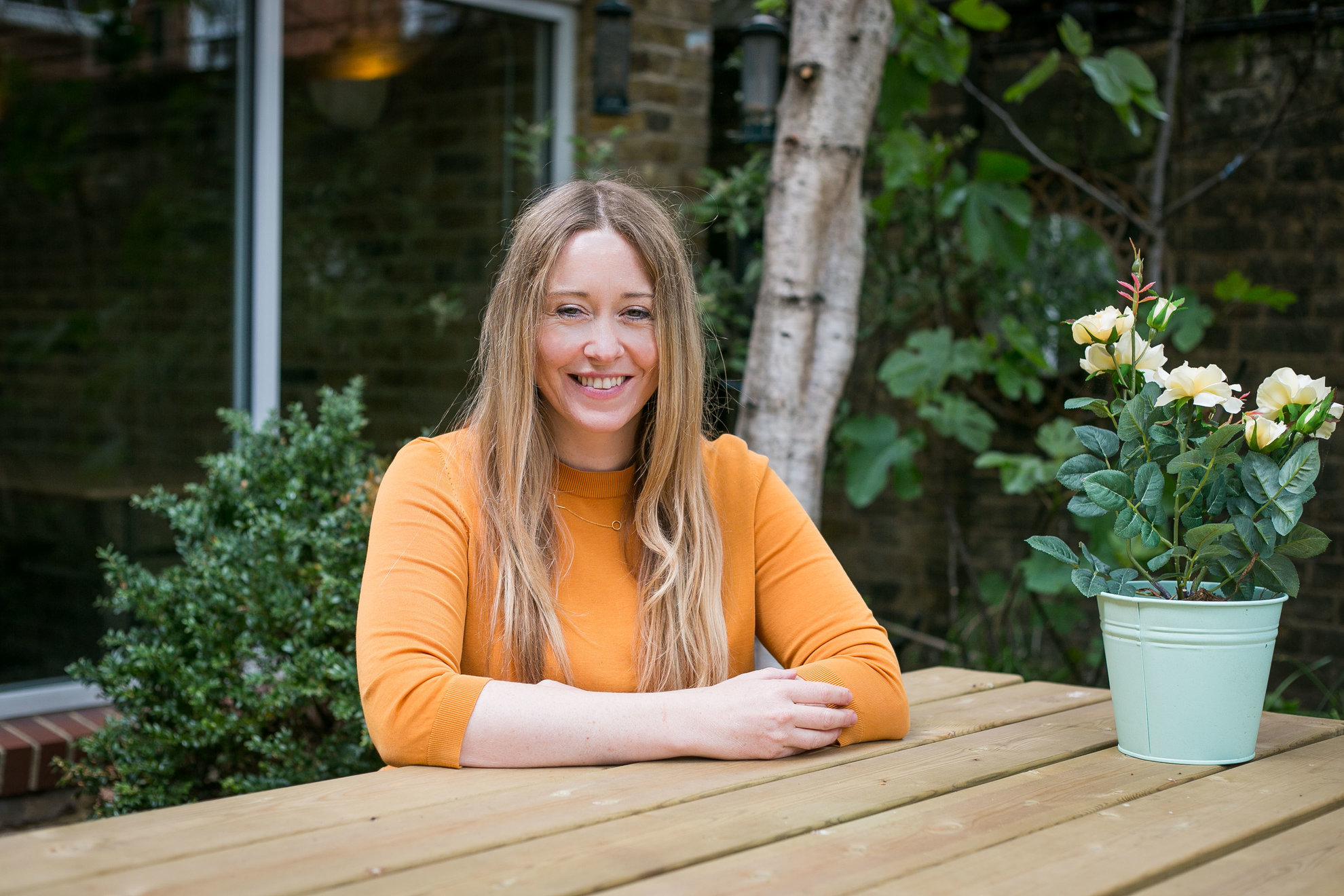 What is your biggest achievement to date?
Until eighteen months ago, it was definitely writing two successful cookbooks, or perhaps cooking for the G20 leaders at Downing Street and I hope going some way raising the profile of modern vegetarian cooking and encouraging people to eat a little more consciously. Now I am a mother though, and I would be lying if I didn't say my son. Dylan.
What are you working on at the moment and what are your ambitions for the future?
This year has seen a collaboration on a vegetarian food range in Harrods, which was a huge achievement for me - it's such a iconic institution, and to work with them on their very first vegetarian range was really quite something. Hopefully it's a sign of general food trends to come. I'd love to keep writing about food until I am old and grey. I'd like a little cafe or restaurant one day too, as well as opening a creative food space here in London where young chefs and food producers can work and share ideas. It's all in the works. It's going to be a busy few years. 
What do you think are the biggest issues facing our food systems?
That's such a tough question as there really are so many things to consider. But doing the work I do I'd have to say the pressure that our over-zealous meat consumption is putting on the world. I don't want to preach or turn everyone vegetarian, but I'd love to think that we are turning a corner, and I hope that my recipes can show people how to eat less meat without feeling like that they are missing out.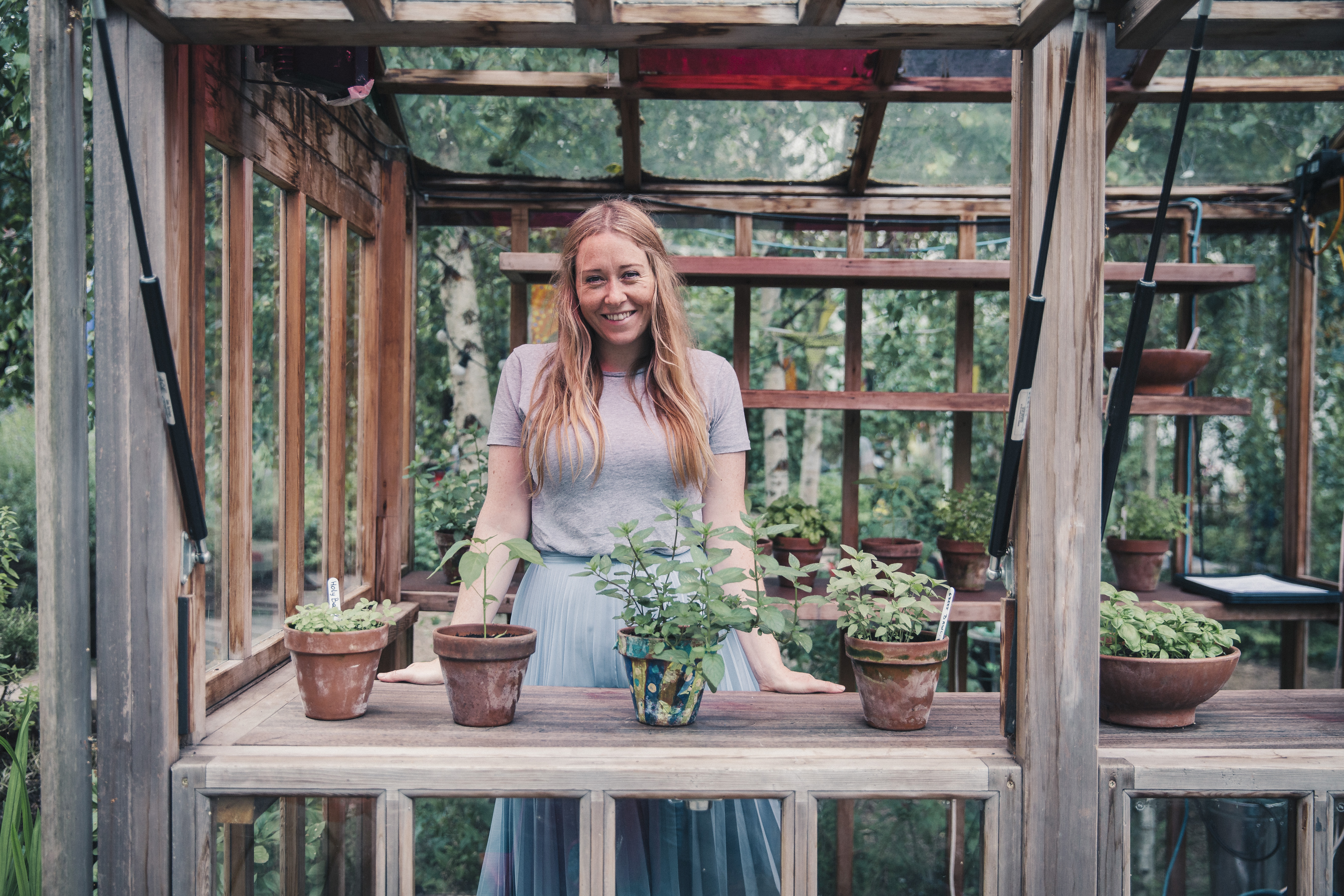 Why is organic so important to you and why did you want to support the Soil Association?
For me it's very simple, with every bite of food we eat, we are voting, not only for how we want to feel, but how we want the world around us to be. I care a huge amount about the food I eat – how it tastes, how nourishing it is, and how it is produced, and eating organic food is at the centre of that for me and my family. 
What's your signature dish?
I'd say it would have to be my sweet potato dhal, its a really simple dish but its the one I get most compliments on, and the one of my recipes which seems to be the most cooked by friends and the people who read my books. Its a simple south Indian coconut milk dhal with curry leaves and mustard seeds, with a roast sweet potato topping, and a quick coconut chutney. Layers of texture and flavour and colour, but simple and not fussy - how I love to cook. 
If you could only switch to one organic item what would it be and why?
I'd definitely have to choose dairy - I want to taste the sweetness of the grass the cows have grazed on, and dairy is used in so many of the things we buy, so it's not just the milk and cheese we buy, it's the cakes, bread, anything with dairy as an ingredient. 
I don't eat meat so most of the rest of my diet doesn't have an impact on animals so I try to make sure that all the dairy I eat is organic and from small farms where I know how they treat their animals and that their practices are kind to the animals they rely on. 
Who inspires you?
On a day to day basis my family inspire me, my little son keeps me present and keeps things in perspective and trying to teach him how to eat and appreciate food and learn about the world has really changed things. My parents too have an amazing fun loving attitude to life which keeps me positive. Food wise, it's everything from travelling to eating out, especially in East London where I live. I also love blogs, My New Roots and 101 Cookbooks are always filled with new ideas and inspiration. 
Best advice you've ever been given?
My parents always told me I could achieve anything I put my mind to. That confidence has allowed me to really strive to do exactly what I wanted to do, I have worked hard and asked people for help but above all I think it's that belief that anything is possible that has helped me have a career that I love. 
What's next for you / your business?
I'm working on my 3rd cookbook at the moment, which is really exciting, it will be out October 2017 which is so exciting. I'll be putting updates on my instagram if you are interested. 
"Organic September is a month of celebrating all things organic - from the simple recipes that make eating well easy and delicious, to the people who make our amazing produce. I believe that eating should be joyful, and good organic ingredients are at the centre of this joy."
Find out more about Anna
Why do you #ChooseOrganic?

There are so many reasons to #ChooseOrganic - we want to know what yours are. Find out more about what organic means and what makes it different here.

Get Involved
In this section...
Related
Inspired to do more?
You can help change the way we farm and eat for good. For just £3.50 a month you can become a member of the Soil Association.
Join today