Allotment Grower, Rosanna Morris

Allotment Grower, Rosanna Morris: Organic Heroes
As a mother, Rosanna Morris feels it's so important to understand how her family's food is made.
Rosanna wants to show her children where their food is coming from, and she's started a quiet campaign on her allotment to try and encourage everyone who grows food there to go pesticide- and chemical-free...
Together with a group of passionate people, Rosanna utilises the power of community to campaign for greener growing spaces.
She uses her skills as an artist to make wooden signs for the allotment, that spur people on in neighbouring plots to resist and say no to pesticides.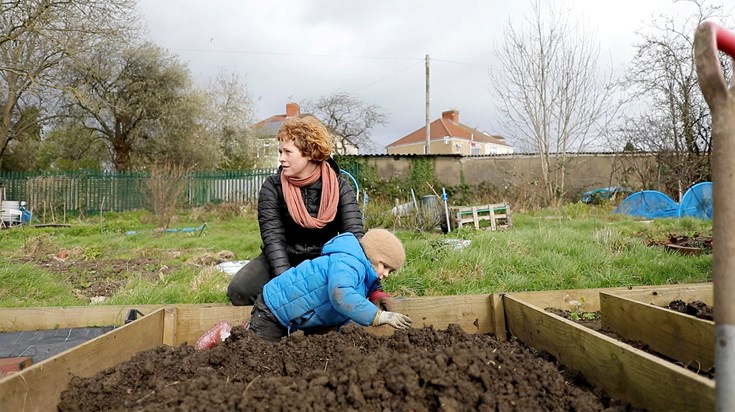 As part of their Organic Heroes campaign, the Soil Association and Pukka Herbs are proud to celebrate heroes like Rosanna who are encouraging those around them to make a change and working hard to connect their loved ones with where their fruit, vegetables and herbs are coming from.  
Pukka Herbs and the Soil Association share a passion for the planet and especially soil. Pukka's sustainable and ethically sourced herbs are 100% organic, grown in over 30 countries across the world and certified by the Soil Association for sale in the UK.  We are working together in support of the herbs that Pukka use to make their organic teas, and in support of the vital work carried out by the Soil Association Charity. The Organic Heroes campaign is one of our projects.
Pukka gives over 1% of its revenue to environmental causes every year, and the Soil Association is one of the beneficiaries of this donation.