Adele Ward - Clipper Teas

Adele Ward
Meet Adele Ward - Brand Controller at Clipper Teas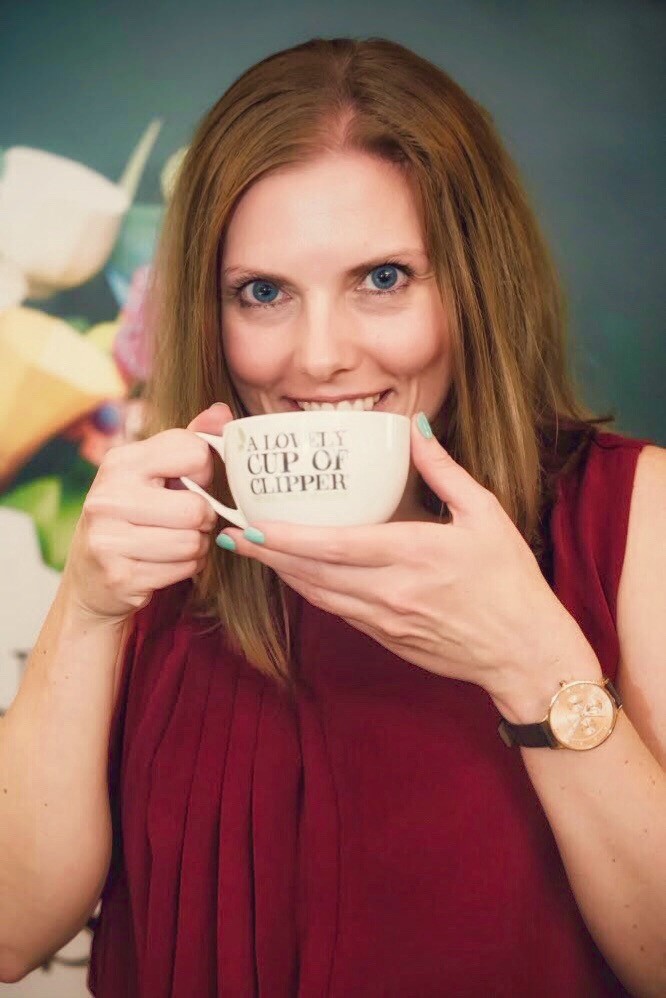 Tell us about you – who are you, what's your mission and how did you get started? 
My name is Adele Ward and I am Brand Controller at Clipper Teas. Clipper prides itself on its core values of natural, fair and delicious. Our mission is to bring great-tasting tea to people in an ethical way. I've worked for Wessanen UK for over three years and recently moved over to the Clipper Teas. What attracted me to Clipper was being able to work in a smaller team within a bigger company that offers a considered approach, taking time and care to bring products to market that can help reach the wider Wessanen UK goal of healthier food, healthier people, healthier planet.
What is your biggest achievement to date?
Since working on Clipper Teas, my biggest achievement has been executing our Flavour that Sings campaign that champions the incredible flavour of our Organic Everyday 80s Tea which is currently outperforming the market with value sales of 11% vs YA (IRI 52w/e 24th June 2017 vs 25th June 2016).
The activity, had a multi-strand approach which included an outdoor advertising campaign, events, on-the-street sampling, social media content, online video and competitions. It featured our very own three-piece vocal group, The Clipperettes, to help amplify the message.  
Everything we've done in the campaign is vibrant and colourful and brings the Flavour that Sings message to life. We are confident in its success and anticipate the campaign will drive further interest. 
What are you working on at the moment and what are your ambitions for the future?
Myself and some of the Clipper team recently visited Clipper Teas' long-standing tea estate partners in the Nilgiris Mountains of India, which was really eye opening. It confirmed how important it is to support our organic farmers and ensure we give back to the environment what we take from it.
This has helped drive our current activity to make our entire green tea range fully organic – our green teas are made using organic ingredients and farming methods, which we could witness on the trip.
Our ambition is to build on our already strong relationships with our tea estate partners and continue to promote our organic and ethical credentials.
"When we visited the organic tea plantations in India earlier this year, is was clear to see why organic is so important. Being able to see the thriving natural surroundings of the tea plantations; the animals, the plants and the breath-taking views, was fantastic."
What do you think are the biggest issues facing our food systems?
I believe one of the biggest issues that is facing our food systems is high meat consumption. While more people are converting to a meat-free diet, the frequency and volumes that meat is being consumed has risen over the years. This has impacted the number of factory farms that are springing up across the country, effecting the landscape of British farming and animal welfare. Few people are aware of the damage excessive red and processed meat consumption can have on our health, despite warnings from the World Health Organisation.
Another issue which is affecting the food industry is climate change. When we recently visited our tea estate partners in India, they told us about the worrying effects prolonged drought was having on water usage and consumption for the population and impacting their livelihood if they cannot produce quality tea, leading to a 3/4% yield drop.
Another issue I think more retailers and manufacturers need to address is recycling and reducing landfill waste. We are committed to combating the issue of food waste. We work closely with our providers to identify new waste streams for recycling and reduction in landfill waste.
Why is organic so important to you?
When we visited the organic tea plantations in India earlier this year, is was clear to see why organic is so important. Being able to see the thriving natural surroundings of the tea plantations; the animals, the plants and the breath-taking views, was fantastic. We also learnt about the organic farming methods that are being used, like the wormery and using local waste foods, which were truly innovative and effective. Choosing organic is important because it helps ensure the future of our planet and ultimately creates a more natural product that is better for the people who use it.
Why are you taking part in Organic September?
As an organic tea producer, we are keen to champion the value of choosing organic and the future impact it can have on people and planet. We want to help the Soil Association raise awareness of what choosing organic can do.
If you could only switch to one organic item what would it be and why?
I would only buy organic meat, particularly staple meats like chicken that are consumed in high volumes. I think eating organic meat, especially chicken, is better for the environment, improves animal welfare and supports the livelihood of smaller farmers. It can also be healthier for us and the meat is tastier.
I could select many of the popular leaders from history or new age entrepreneurs, who, all for different reasons are inspiring. However, what inspires me is the smaller acts I witness every day; from the person who against all odds still has a smile on their face, those who make sacrifices for others, who offer help to strangers, or commit acts of bravery without considering themselves. It's these people who inspire me to be a better person and remind me the world is full of goodness.  
Best advice you've ever been given?
Someone once gave me a lesson on how to apply perspective to everything you do. This really helps contextualise what is important. What might seem like a bad situation one day may seem totally insignificant in the morning. This helps me prioritise what's important in life and where to focus my energy. I followed this advice when I decided to join the Clipper team as, because of the company's commitment to ethical and organic sourcing, I feel like I am helping to make a difference to people's lives and am working towards a bigger goal.
What's next for you / your business?
My focus will be to give Clipper a louder voice. We are proud to be a brand with small company values and a portfolio of top quality, great-tasting tea produced in an ethical way. We want more people to know about our story and what we stand for. We will be concentrating on raising awareness of our fantastic teas and continuing to grow sales both at home and overseas.
Find out more about Clipper Teas here: https://www.wessanenuk.com/our-brands/ - https://www.clipper-teas.com/
Why do you #ChooseOrganic?

There are so many reasons to #ChooseOrganic - we want to know what yours are. Find out more about what organic means and what makes it different here.

Get Involved
Inspired to do more?
You can help change the way we farm and eat for good. For just £3.50 a month you can become a member of the Soil Association.
Join today