Ben White - Coombe Farm
Meet Ben White - Coombe Farm
Coombe Farm's General Manager Ben shares the story of their BOOM Award winning organic business and his thoughts on organic farming.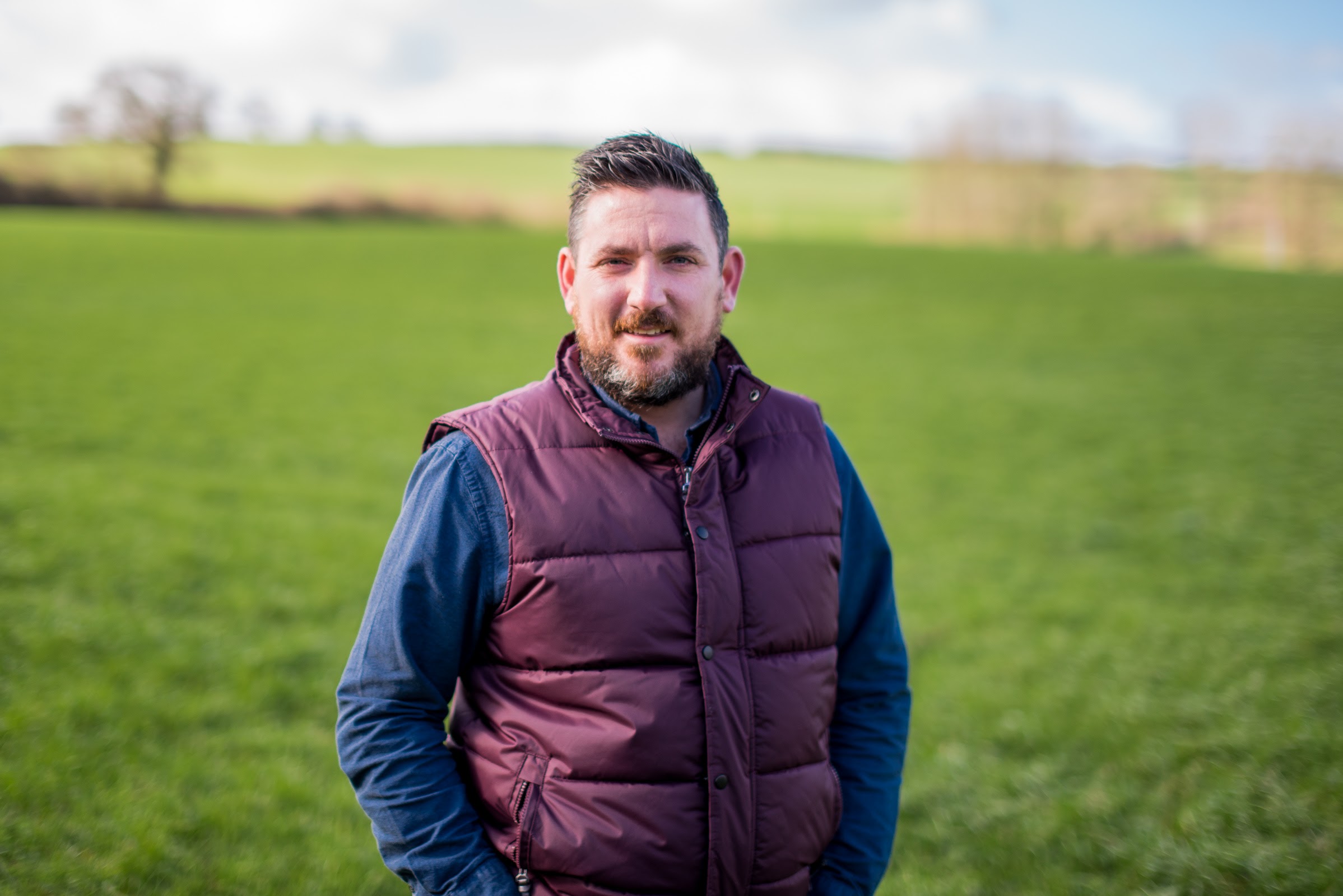 Tell us about you – who are you, what's your mission and how did you get started? 
We've been farming our beautiful estate in Somerset since the 1940's and have a successful organic dairy business. For more than 15 years, Coombe Farm has held Soil Association organic status. We started our online retail business, Coombe Farm Organic, in 2015 to make the most of the bi-products of the existing farm enterprise and we work really closely with Ryan, the Farm Manager. Because our products are blast frozen straight after butchery, we are on a mission to bring you ethically raised, humanely slaughtered, skilfully butchered and flavoursome meat of exceptional quality all year around.
Why is organic so important to you and why did you want to be certified by the Soil Association?
We are proud that Coombe Farm has been certified organic for 15 years. Working really closely with Ryan and our Soil Association recommended suppliers, means that not only can we bring confidence to consumers in the provenance of our animals we can also carefully manage our production to extend our organic range. Buying organic food gives you a guarantee that the ingredients have been farmed or reared in a natural way. It is important to us to create healthy, fertile soils that promote biodiversity, not use potentially environmentally damaging chemical fertilisers and to make sure that all our animals are reared with the highest possible welfare standards. Organic ingredients are fully traceable and that gives you confidence as you can find out how and where your food has been produced. That's another reason why we choose to only work with other Soil Association certified organic producers.
Buying organic food gives you a guarantee that the ingredients have been farmed or reared in a natural way. It is important to us to create healthy, fertile soils that promote biodiversity.
What is your biggest achievement to date as a business?
Winning the BOOM award for best online small organic retailer was a massive achievement. It was great recognition for the team and all the fantastic organic producers that we work with. It's given us confidence that what we are doing is worth it.
What are you working on at the moment and what are your ambitions for the future?
As well as organic chicken, pork, lamb, beef and organic and sustainably caught fish, we are excited to now have a fantastic range of organic venison. Sourced from one of only seven organic venison farms in the UK, the venison range is proving to be very popular.
What do you think are the biggest issues facing our food systems?
There is pressure on farmers to produce more, do it quickly and this can have an impact on the quality of soil and make it harder to get expected yields. We need to make sure that our soil continues to be productive for generations to come. So it is important to take a long term approach to help enrich the soil, give back what we take out and create top quality, nutritious food for people.
What's next for your business?
We are continuing to increase the range of products from organic pies and pasties, and soups to forming partnerships with organic producers. We are also creating new recipe books in line with our philosophy of nose-to-tail eating and our small team is growing which is really exciting too. 
If you could only switch to one organic item what would it be and why?
Organic lamb would be top of the list. As well as being delicious, the animals are perfect lawnmowers for our organic pastures and keep the grass between our solar panels that power the farm to just the right length. 
Chef Dan Barber's approach to making the most of what is available taste extraordinary and in an environmentally sensitive way is inspiring. Having recently had the opportunity to be at a wastED event in London, it makes us want to make sure that we are making the most for you of all the animals that we rear.   
Best advice you've ever been given?
Always think about what you want to get from a new meeting and be open to opportunities that present themselves.
Find more about Coombe Farm and shop for their organic produce here: coombefarmorganic.co.uk
Why Do You #ChooseOrganic?

There are so many reasons to #ChooseOrganic - we want to know what yours are. Find out more about what organic means and what makes it different here.

Get Involved
Inspired to do more?
You can help change the way we farm and eat for good. For just £3.50 a month you can become a member of the Soil Association.
Join Today