BOOM winner Sarah Vaughan-Roberts

BOOM winner Sarah Vaughan-Roberts
Meet Sarah Vaughan-Roberts - Forty Hall Vineyard
Their 2014 Vintage London Sparkling Brut has been awarded Best Organic Wine 2017 at our BOOM Awards. Meet Forty Hall Vineyard and read their views on organic.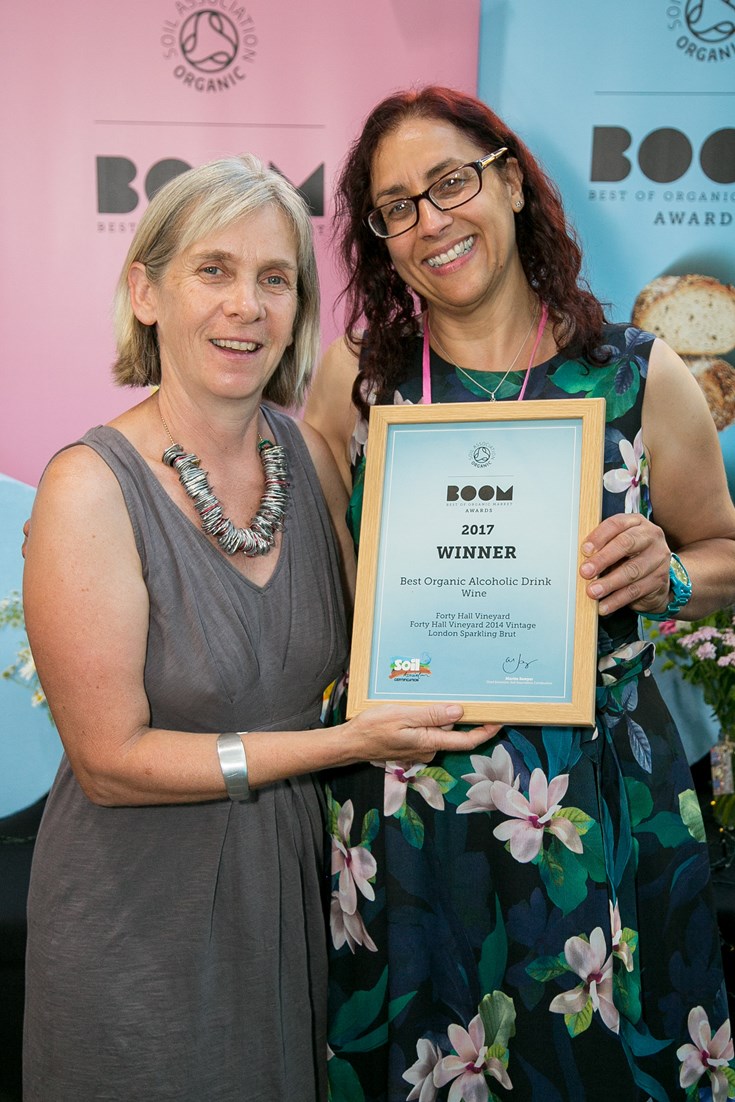 Tell us about you – who are you, what's your mission and how did you get started? 
Forty Hall Vineyard is a pioneering urban food project that is re-introducing commercial-scale wine production to London for the first time since the Middle Ages.  Planted over 10 acres, this recently established vineyard is set on an organic farm in the historic grounds of Forty Hall Estate in the London borough of Enfield.  We believe that great wines are made in the vineyard and our vines are planted in free-draining gravel soil, on two south facing fields buzzing with wildlife and with beautiful views over the city.
The vineyard currently produces two still, single varietal white wines from our Bacchus and Ortega grapes, and a Sparkling Brut – believed to be London's first ever-sparkling wine.  We plan to expand our range to include off-dry and rosé wines in the future.  The wines are Soil Association-certified organic, vegan and made with as little intervention as possible, so that they best reflect the natural flavours of the grapes and our terroir - the unique characteristics of place, soil and microclimate.
We are proud to work with multi-award-winning wine maker, Will Davenport, who shares our commitment to natural, artisan and sustainable wine production.  Will's low intervention wine making and our excellent quality grapes contribute to creating unique wines full of freshness and flavour. 
Why is organic so important to you and why did you want to be certified by the Soil Association?
Sustainability is at the heart of everything we do – we want to produce top quality, natural, organic wines – the best wines are made in the vineyard and the vineyard management is key to achieving good taste and balance in our wines.  For us it is a no-brainer that we want to achieve this without the use of pesticides and herbicides.
Sustainability is at the heart of everything we do – we want to produce top quality, natural, organic wines.
What is your biggest achievement to date as a business?
Winning the BOOM awards for best organic alcoholic drink as this was a great recognition of all the hard work the volunteers have put in over the years to create a top quality product that can proudly sit alongside the best English sparkling wines
What are you working on at the moment and what are your ambitions for the future?
New on-line shop and developing a customer base for our unique products.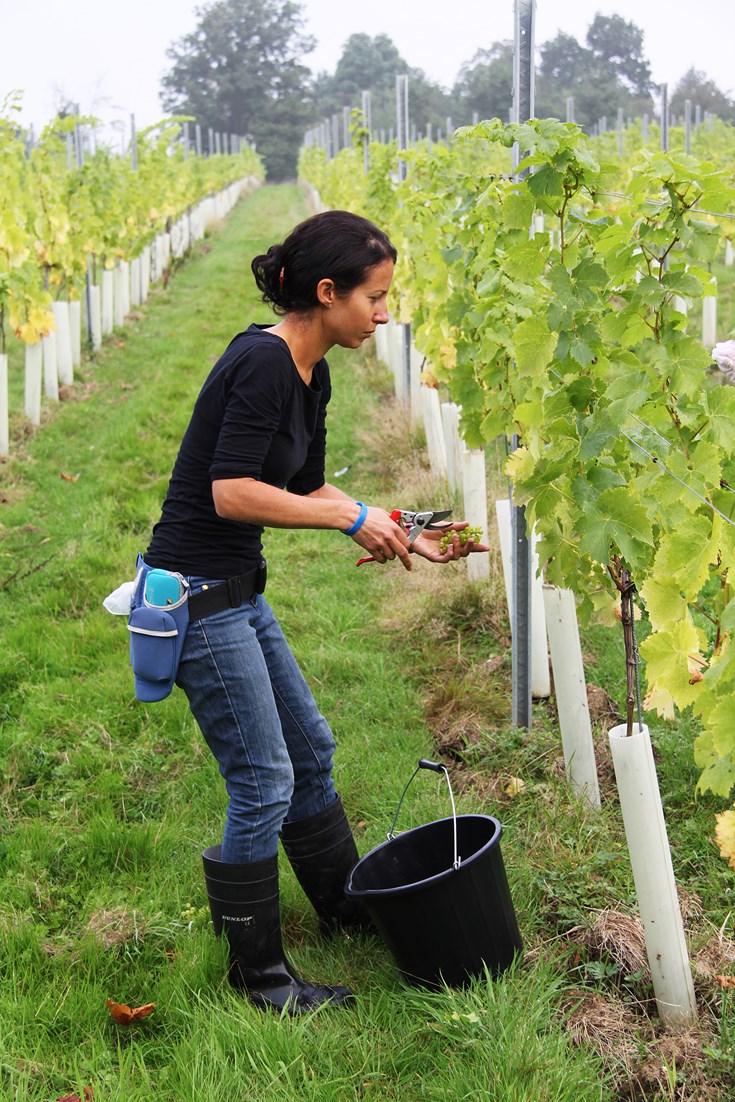 What do you think are the biggest issues facing our food systems?
Climate change.
What's next for you your business?
Introducing equine viticulture – ie using a horse-drawn vineyard plough for our vineyard weed control – less carbon use and less soil impaction.  We have the plough - we just need to raise funds to buy a horse! 
Find more about Forty Hall Vineyard here: fortyhallvineyard.com
Why do you #ChooseOrganic?

There are so many reasons to #ChooseOrganic - we want to know what yours are. Find out more about what organic means and what makes it different here.

Get Involved
Inspired To Do More?
You can help change the way we farm and eat for good. For just £3.50 a month you can become a member of the Soil Association.
Join Today