Fred and Rose Chanin of Stone Farm

Fred and Rose Chanin of Stone Farm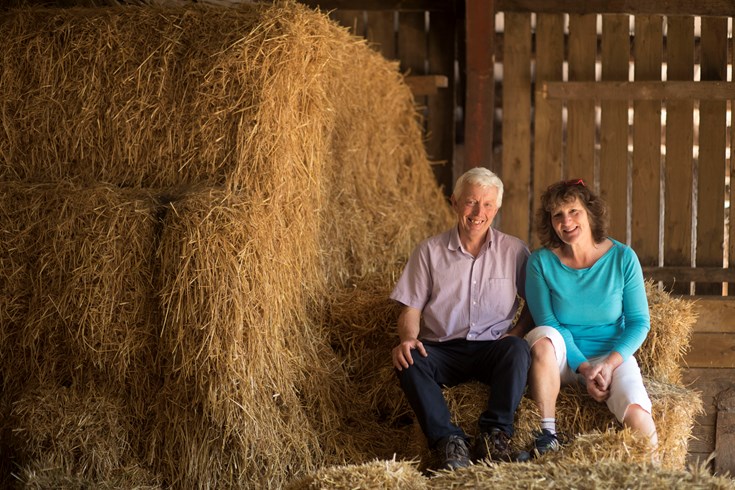 Fred and Rose Chanin run a traditional grassland farm on the stunning banks of the River Exe near Tiverton. Rising to 900 feet above sea level, Stone Farm is home to a flock of 300 ewes, mainly of the Poll Dorset breed, and 30 suckler cows. As well as being Soil Association licensees since 1997, the Chanin family is deeply embedded in local life. Rose Chanin helps to organise the Annual Mid Devon Show, and their children are now able to live locally though the development of property at the farm, ensuring that the next generation can continue to contribute to their community.
Everything Stone Farm does is predicated on farming in tune with nature, and there is nothing that Fred likes more than to talk about the environment he works in daily.
How did Stone Farm get started?
Rose and I took on Stone Farm independently from the rest of the family in 1984. The farm used to incorporate dairy farming, so at the start we were just trying to build up what was there, and we've bought extra land since. We converted to Organic in 1997. We'd just sold our dairy cows, so the process was prompted by that, and thinking about where to go next. We found the conversion fairly easy, because we were already used to farming without too much fertiliser.
Why is being organic important to you?
It's important because it fits with the way we want to farm, and the way it suits us to farm – it just makes sense.
What role has the Soil Association played in this?
The Soil Association is simply the most credible of all the Organic certifying bodies – that's why we're with you!
How do you farm in tune with nature? Are you involved in any conservation at Stone Farm?
We're not in a particular scheme at the moment, but we like to see nature on the farm. We grow a crop of Kale every year that inevitably has a bit of weed in it, which is good for the birds in winter. We also have a lot of hedgerows:  we're licensed to pick organic elderflowers, and we pick several kilos a year for Luscombe drinks, which they turn into their organic products. It's another good source of income for the farm. Devon hedges are usually very thick and we leave them to grow up for quite a while, so they're always full of wildlife.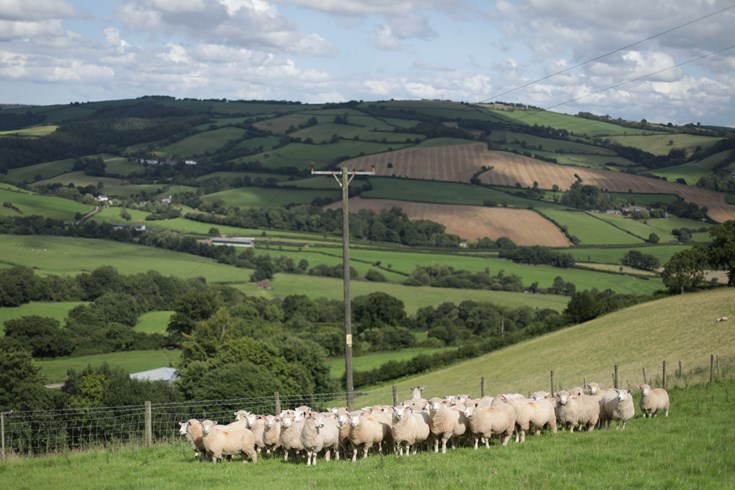 How are you involved with the local community?
Rose is involved in lots of things! She's the director of the Mid Devon Agricultural Show, she puts on a variety show in the local town to raise money for the Air Ambulance, and she produces drama and pantos every year for the local village. Her name is everywhere on local stuff!
What can organic farming do for the local community?
People like to see the ways that organic farms are working with nature. They find it reassuring, and I hope we're doing our bit to portray to people where their food is coming from.
Devon hedges are usually very thick and we leave them to grow up for quite a while, so they're always full of wildlife. Fred Chanin