Joe & Dawn Reade - Island Bakery

Joe & Dawn Reade - Island Bakery
Meet Joe & Dawn Reade - Island Bakery
Meet Joe & Dawn, founders of Island Bakery and winners of this year's Nation's Favorite BOOM Award for their amazing lemon melts.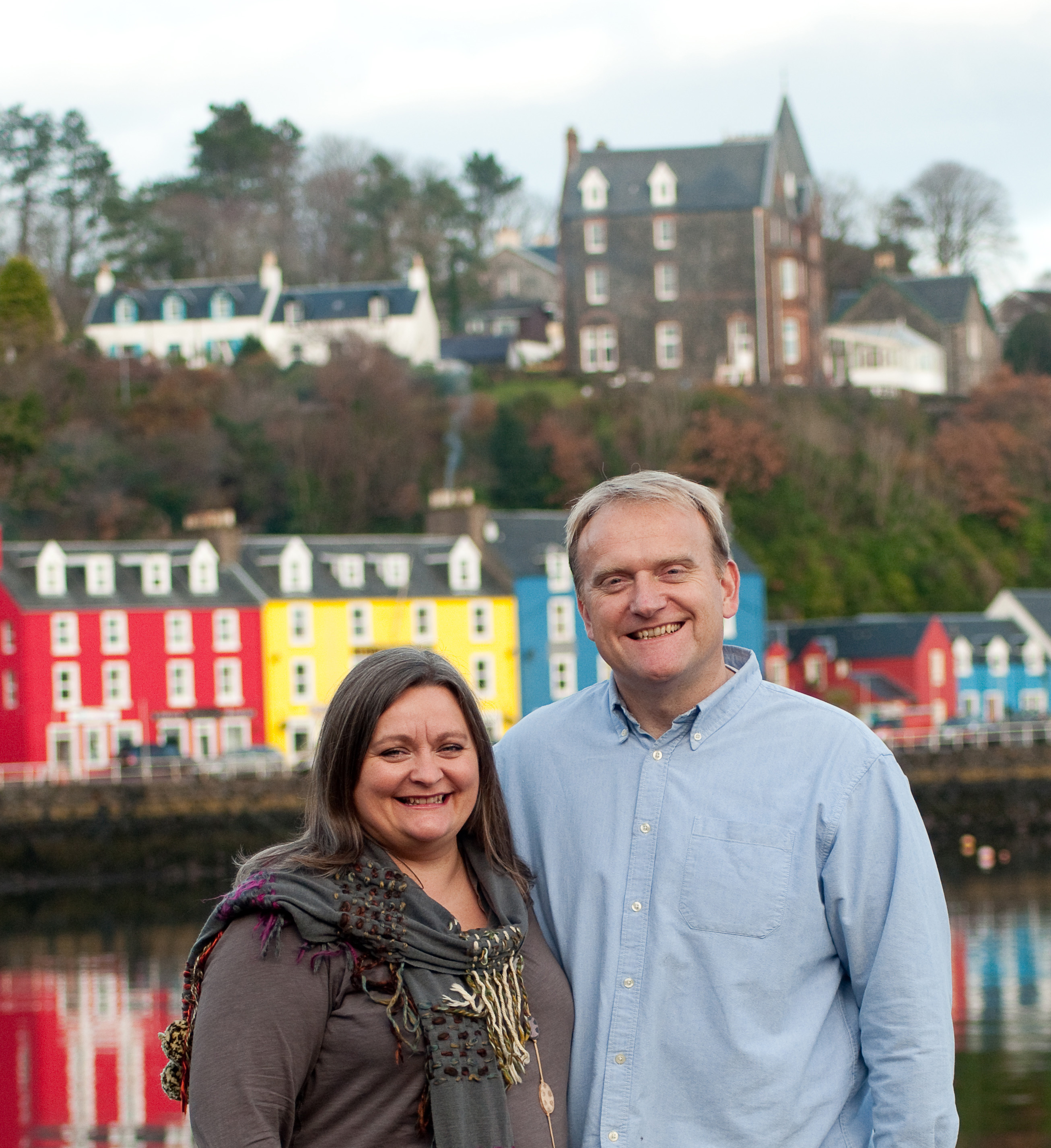 Tell us about you – who are you, what's your mission and how did you get started? 
We are Joe & Dawn Reade. We met at the University of Edinburgh in the 1990's, and after graduating, we moved to the very lovely Isle of Mull, where Joe grew up on a dairy farm. Our business evolved over the years from just the two of us baking bread in Joe's brother's garage when we began, to concentrating solely on baking organic biscuits as we do now. Somewhere along the way, we had a busy bakery and delicatessen shop in Tobermory, Mull's colourful capital. It was through stocking the deli that we were inspired to bake things for customers beyond our island home. We baked our first organic biscuits in 2001 and by 2007, they were outselling everything else we made, so we decided to focus on them full time.
Our mission in setting up our business was to find a way to support ourselves to live on the Isle of Mull, and that remains very much the case as we love it here! The business has transformed itself from the early days, but we have built something that everyone working with us can be proud of, as well as sending lots of biscuit ambassadors for the island out into the big world!
Why is organic so important to you and why did you want to be certified by the Soil Association?
Environmental considerations have always been important to us, and being a certified business is a big part of the picture. While we are processors rather than primary producers, it is very reassuring to know that the producers we buy our ingredients from are inspected to ensure they are meticulously following organic standards, and that everything that goes into our biscuits is fully traceable back to the growers. This is good for people enjoying our products and good for biodiversity on the farms we source from.
We believe organically grown food is better quality, free from pesticide or fertiliser residues, and richer in nutrients. Of course, our biscuits are quite indulgent and far from being a health food, so should be enjoyed in moderation nonetheless!
We chose the Soil Association as a respected organisation offering us a wide range of support.
It is very reassuring for us, processors, to know that everything that goes into our biscuits is fully traceable back to the growers.
What is your biggest achievement to date as a business?
We are proud of our purpose-built factory, which runs entirely on local, sustainable sources of renewable energy, and provides year round employment for islanders where many jobs tend to be seasonal.
Electricity for the factory is generated by a hydro-turbine on a river that runs nearby, and from a wind turbine on a hill overlooking us. Our ovens are heated with wood grown on the island by a community enterprise. We also have electric vehicles, so are pleased to be almost fossil fuel free! Our delivery lorry uses diesel, but when the technology catches up we'll be first in the queue to order a green-fuelled truck.
What are you working on at the moment and what are your ambitions for the future?
We are working on a new range of luxury shortbreads that will be in a re-usable tin, ideal as a gift. It is hard to progress new products as we are always so busy keeping up with orders. So, although a modest ambition, it is our aim to add a few new lines to the range over the coming years.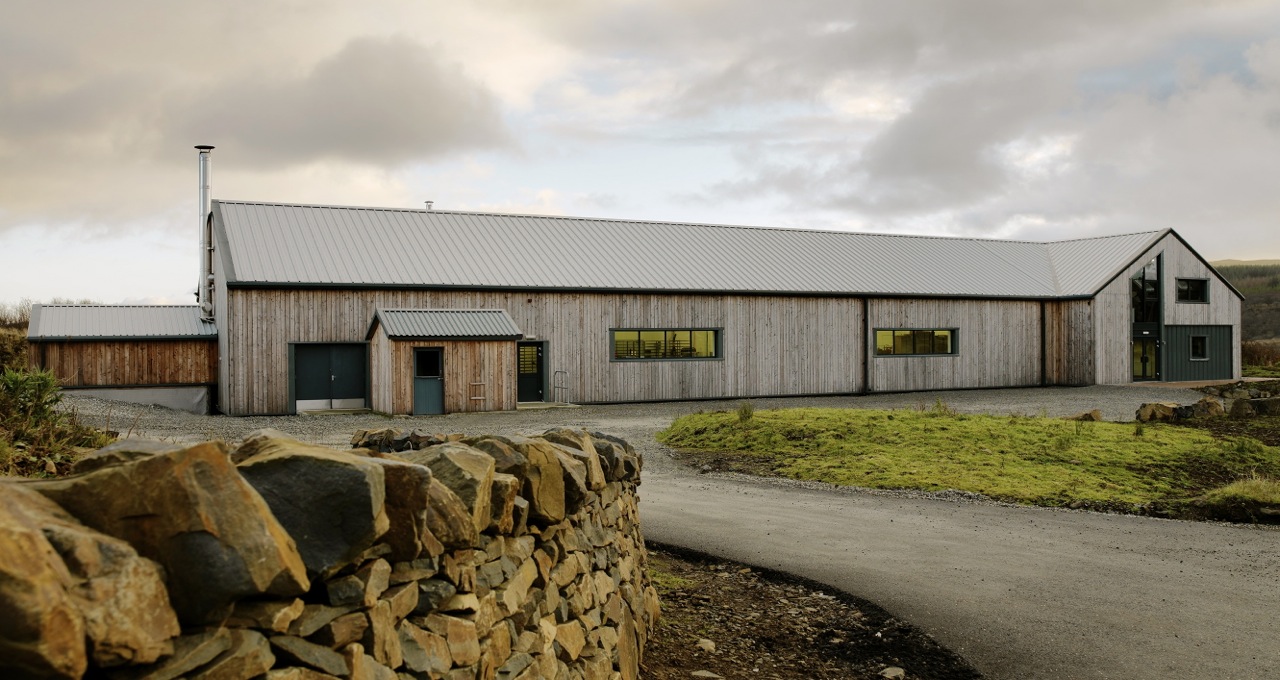 What do you think are the biggest issues facing our food systems?
A few things! I'm concerned about the power of supermarkets and their effect on the sustainability of small family farms and their ability to stay in business. When they go, we risk losing their knowledge, skill and the good stewardship of the land that comes when generations have farmed it. I fear that this will result in bigger and bigger scale farming and increasing reliance on imports.
I fear that the stock of organic land in the UK is contracting and that this will have knock on effects on the availability and price of our primary ingredients such as butter and wheat flour.
Brexit is a huge concern, from a personal as well as business standpoint. For the business, we expect many of our ingredients prices will increase, and it's a worry that the ease of trade and associated costs for both imports and exports will become more complex.
What's next for you your business?
I think we just keep going! Hopefully we can extend our small range in the years to come as well as introducing more people to our products. We have tentative plans to expand our factory to allow us to increase our capacity, as within the 5 years we have been here we are getting close to capacity.
If you could only switch to one organic item what would it be and why?
I would switch to organic chicken, because I enjoy eating chicken and the quality and taste of organic meat is so much better than most conventionally reared supermarket chicken. The organic welfare standards give extra peace of mind as well.
Elon Musk. He has been a visionary for the electric car and has enviable determination and drive. Apart from everything he has achieved with Tesla, it is admirable how he is aiming to share the technology he has developed with other companies to help electric vehicles become a credible alternative to fossil fuelled cars within our lifetime.
Best advice you've ever been given?
In our first year of business, we won a Prince's Scottish Youth Business Trust Award and attended a ceremony in Inverness to receive it. The event was attended by lots of business dignitaries, and although I still don't know who it was that gave us the advice, but we still remember it today.
The early days of any business are very tough and demanding, and even more so in a bakery with the hours being as antisocial as they were long. A wise man there simply advised us to keep going and promised that within a few short years our business would change beyond recognition. He was right, and it has been worth persevering. We now have a great staff team to help us share the load. I can't pretend it is always easy, but we have come such a long way from where we began. In the early days, it was tempting to give up, but we're glad we stuck at it. The changes we have made happened so gradually that we barely noticed them, but in 23 years our business really is very different from our beginnings.
Find more about Island Bakery and their award winning biscuits here: islandbakery.co.uk
Why Do You #ChooseOrganic?

There are so many reasons to #ChooseOrganic - we want to know what yours are. Find out more about what organic means and what makes it different here.

Get Involved
Inspired To Do More?
You can help change the way we farm and eat for good. For just £3.50 a month you can become a member of the Soil Association.
Join Today