John Savage-Onstwedder of Dà Mhìle Distillery

John Savage-Onstwedder of Dà Mhìle Distillery
Dà Mhìle Distillery is a family run distillery in west Wales committed to producing organic spirits and liqueurs.
Tell us about you – who are you, what's your mission and how did you get started? 
Dà Mhìle was the brain child of John Savage-Onstwedder, who in the 70's & 80's saw the emergence of organic wines & beers coming on to the market and thought to himself, as he was ½ Scottish and a whisky drinker, "there's no organic whisky".
He took it upon himself to ask Springbank distillery whether they would be willing to produce for him the world's 1st organic whisky, (of the modern era, as pretty much everything 100+ years ago would have been organic).
So, in 1992 Springbank distilled a Single Malt Whisky for him using organic barley. The idea behind this first batch of whisky was that it would be a special one-off batch to celebrate the coming of the new millennium.
This leads on to the name - Dà Mhìle pronounced da-vee-lay is Gaelic for 2000.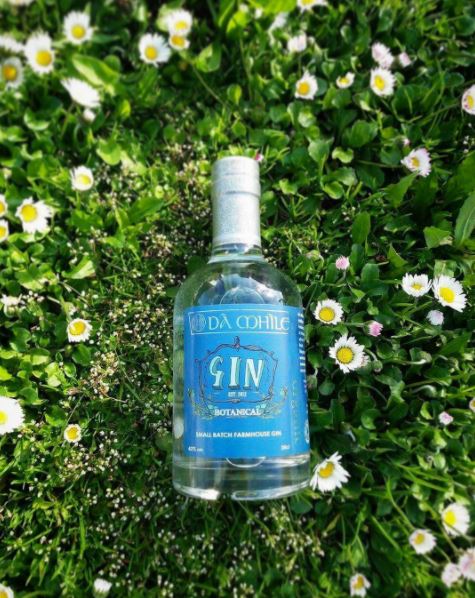 After this in 2000 John decided to have another batch of organic single malt whisky produced, this time at Loch Lomond distillery. He also had them make an organic single grain whisky, which was another world 1st.
In 2004, once the new single grain whisky had surpassed its minimum age requirement of 3 years, John had an organic blended whisky made, using the 2000 single grain and 1992 single malt. Another world 1st.
After this we decided it was time to invest in building our own distillery. In 2011-12 we installed our custom made still and started producing a wide variety of products and so Dà Mhìle Distillery was born.
Our products:
Dà Mhìle Seaweed Gin
Dà Mhìle Botanical Gin
Dà Mhìle Sloe Gin
Dà Mhìle Oak-aged Gin
Welsh Dry Gin
Dà Mhìle Orange 33
Dà Mhìle Apple Brandy
Dà Mhìle Single Grain Whisky
Dà Mhìle Single Malt Whisky
What is your biggest achievement to date?
By releasing our first batch of Welsh whisky in 2016 we have officially made Wales a whisky producing nation, (rules state that a country must have a minimum of 2 whisky distilleries to be recognised).
What are you working on at the moment and what are your ambitions for the future?
As many are aware, gin is currently the drink of choice for many and we are continually increasing gin production to supply demand. Our next focus is on growing overseas sales in gin and our other spirits. We are experiencing rapid growth and we hope to install a second, larger still by 2020.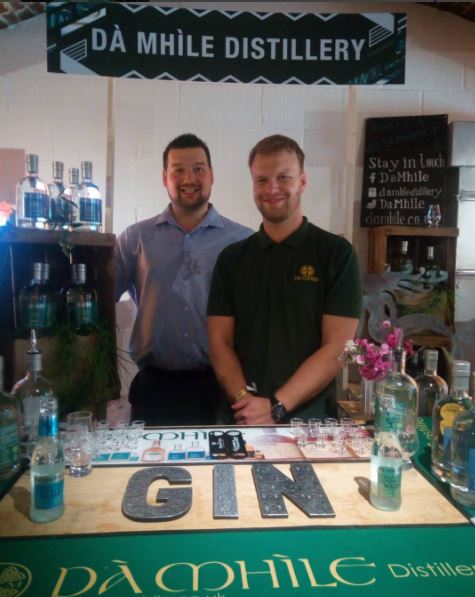 What do you think are the biggest issues facing our food systems?
If, what you mean by this is, food production from farm gate to plate, then it is obvious that modern day conventional farming practices and modern food production is not benefitting the health of the planet nor the health of the people. A main worry is the production of GMO seeds and foods which can be patented thus giving the multinational companies more influence over our food production.
Why is organic so important to you and why did you want to be certified by the Soil Association?
The Soil Association was founded by Lady Eve Balfour who was a visionary who foresaw the damage that non-organic farming would do to the environment, the planet and the health of people. The Soil Association is probably the most trusted and recognised certification body and that is why we want its symbol on our products.
What's next for you / your business?
There are many 'nexts':
Increasing production and also expanding our whisky capacity.
Creating a visitor centre so that we can welcome visitors.
Expanding our sales within the UK and overseas.
Adding a few more products to those we already produce.
Continuously increasing our social media footprint
If you could only switch to one organic item what would it be and why?
A terrible thought, because most products I consume are organic.
Who inspires you?
The pioneers of the organic movement: Lady Eve Balfour, Rachel Carson, EF Schumacher, Gandhi etc.
Best advice you've ever been given?
To produce and live organically. Think globally, but live locally.
Twitter: @damhile
Facebook: facebook.com/damhile
Instagram: @damhiledistillery
In this section...
Why Organic