Kara Rosen
Meet Kara Rosen - Founder of Plenish
We sit down with Kara Rosen, founder of organic brand Plenish and winner of the 2017 'Best Organic Rising Star' BOOM Award.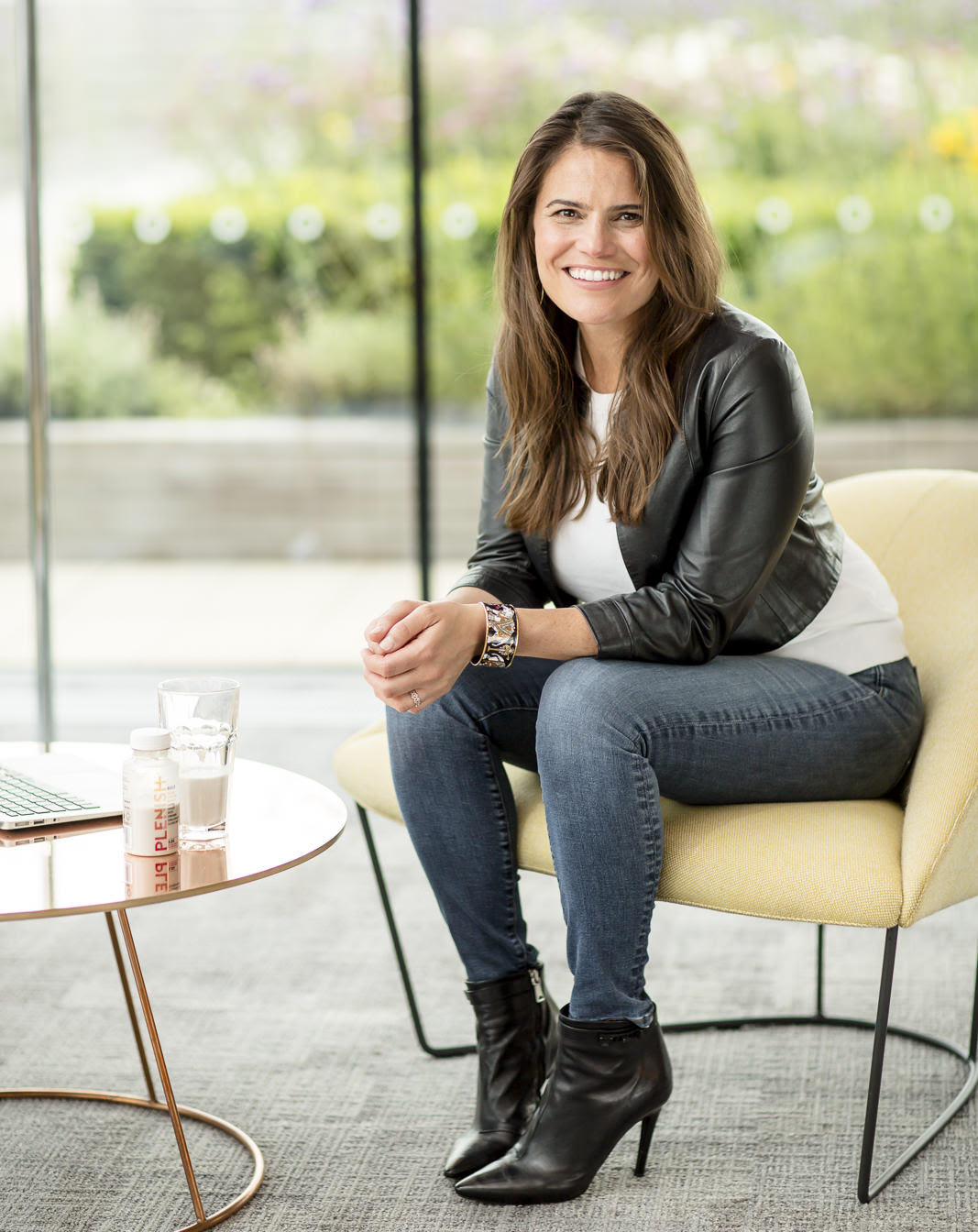 Tell us about you – who are you, what's your mission and how did you get started? 
My name is Kara Rosen, I'm the founder of Plenish and after years of becoming ill from running on empty,  I believe that life is fuller when you are running on Plenty. This has inspired me to create a lifestyle where it's easy to get Plenished – so you can squeeze more out of your life. We use only high quality, organic ingredients in our nutritionist-designed cold pressed juices, nut m*lks and probiotic waters to create products so they taste delicious and help you feel fantastic.
Why is organic so important to you and why did you want to be certified by the Soil Association?
Because we use so much produce and nuts in each of our products (our juices have 1KG of produce pressed in there and our nut m*lks have 3x more nuts than the competitors), it was always important to me that we weren't overloading people with pesticides. After spending heaps of time with our growers, it also became so evident how much better for the environment growing organic produce was, and I wanted to create a business that not only does well, but does good!
What is your biggest achievement to date as a business?
It's all relative, but our first listing on Ocado was pretty mega for us. I had a legendary juice buyer who gave a persistent lady with a green juice concoction a chance, and we totally smashed the launch together and have paved the way for cold pressed juice at retail (Thanks, Kev!).
What are you working on at the moment and what are your ambitions for the future?
We are working on raising awareness for our newly national distribution of our nut m*lk range as well as lots of innovation. My ambition for the future is to keep listening to our customers, hearing what they think is missing from the supermarket shelves and keep innovating, pushing the bar on the quality of products available on a wider scale.
After spending heaps of time with our growers, it also became so evident how much better for the environment growing organic produce was, and I wanted to create a business that not only does well, but does good!
What do you think are the biggest issues facing our food systems?
Entering the food business as a non-food person as I was (my previous career was in magazine publishing!), I was totally shocked to find out how little fresh food ended up in consumer products. Before I set up my own juicery, I tried to find a manufacturer to make our cold pressed juices for us. I spoke to all the major juice producers in the UK – and no one was willing to take in fresh produce and juice it! It had to come in pasteurised and sterile in steel drums, and they would simply mix and bottle it.
Having an organic supply chain as I did, made it even harder as the big manufactures couldn't be bothered with the additional regulations producing an organic product required. They also wanted to include additives to extend the shelf life.
Compared to what we do – take in fresh, organic produce directly from our growers, press it and send it out the next day to our customers – the commercial options were a non-starter. I started to learn how many food and drink products were made – and how processed ingredients are. It's made our mission even stronger.
If you could only switch to one organic item what would it be and why?
Vegetables and fruit. Given how important getting our 10 a day is, knowing that you can get more antioxidants and goodness from organic produce – while minimising pesticide exposure is about as convincing as it gets!
Who inspires you?
Phil Knight, who founded Nike is one of the very many people that inspire me. He started early with a product based on quality and spent the majority of his life obsessing about quality, raising the bar and providing true innovation and inspiration to athletes (both performing and aspiring!). I believe your brand is a promise, and if you build trust amongst consumers, you need to be 100% dedicated to keeping the promise of that quality alive. It's what I strive to do with Plenish!
Best advice you've ever been given?
By mum of course. 'All of the wonderful things in life require lots of hard work'. It's been so relevant to all aspects of life from business, to parenting to relationships. We need to work hardest at the things that fuel our love and passion – none of it comes easy!
Why do you #ChooseOrganic?

There are so many reasons to #ChooseOrganic - we want to know what yours are. Find out more about what organic means and what makes it different here.

Get Involved
Related
Inspired to do more?
You can help change the way we farm and eat for good. For just £3.50 a month you can become a member of the Soil Association.
Join Today