Kate and Rupert - Happy Butter Ghee
Meet Kate & Rupert from Happy Butter Ghee
Kate and Rupert are the owners and founders of Happy Butter Ghee - on a mission to make organic grass-fed ghee the cooking oil of the future!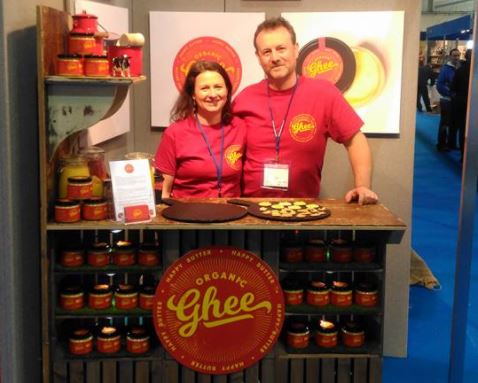 Tell us about you - how did Happy Butter start?
Happy Butter was started because we are both lovers of healthy, home-cooked food. Although we came from non-food industry careers, we both love cooking and enjoy providing nutritious meals for our family. We believe that the food we eat reflects largely in our health.
Rupert started to make ghee at home for us, as he had learned that it would be a healthy cooking oil for us to use. Kate took to it immediately, being a big fan of all things buttery. Then, after trying a few commercial brands, we decided our ghee tasted much better and thought we would give it a go ourselves commercially.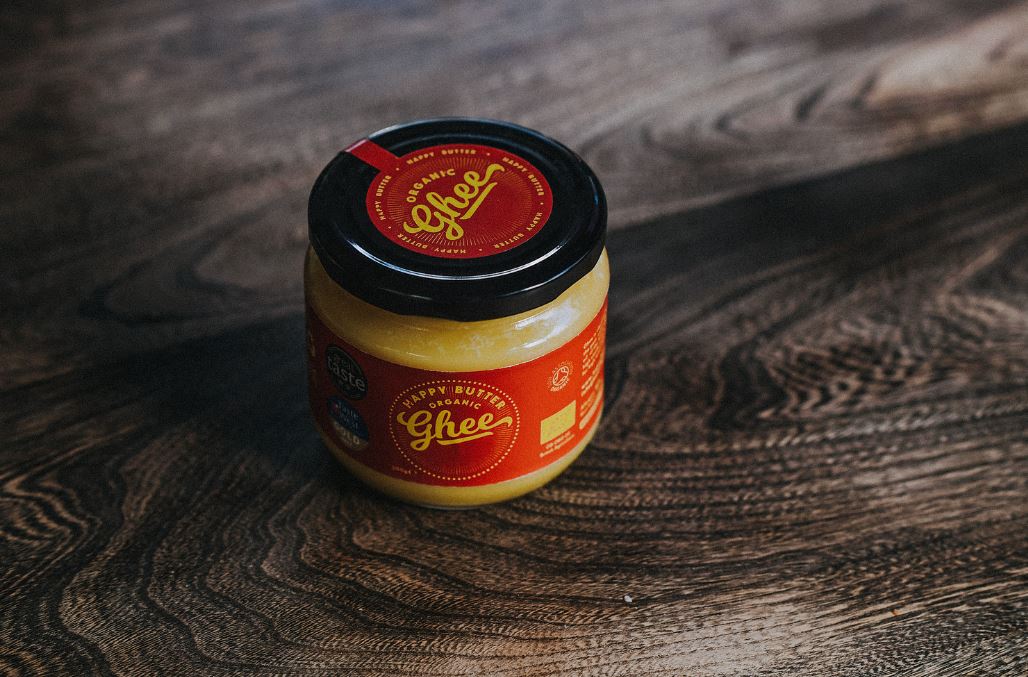 Why is being organic important to you?
Animal welfare and respect for the planet are priorities for us. Cows are beautiful, intelligent creatures that deserve respect from humans. Organic farming methods ensure good animal husbandry.
"Chemicals in the soil are not doing anyone or anything any good at all. We believe that being organic is the only way to preserve the planet for future generations." 
What role has the Soil Association played in this?
Having been through the stringent certification process ourselves, we are confident that when we buy organic butter with Soil Association Certification, it is the best quality butter we can source. This is what we want for our products. It's not about mass production for us; its about quality and happy, healthy farms, animals and people.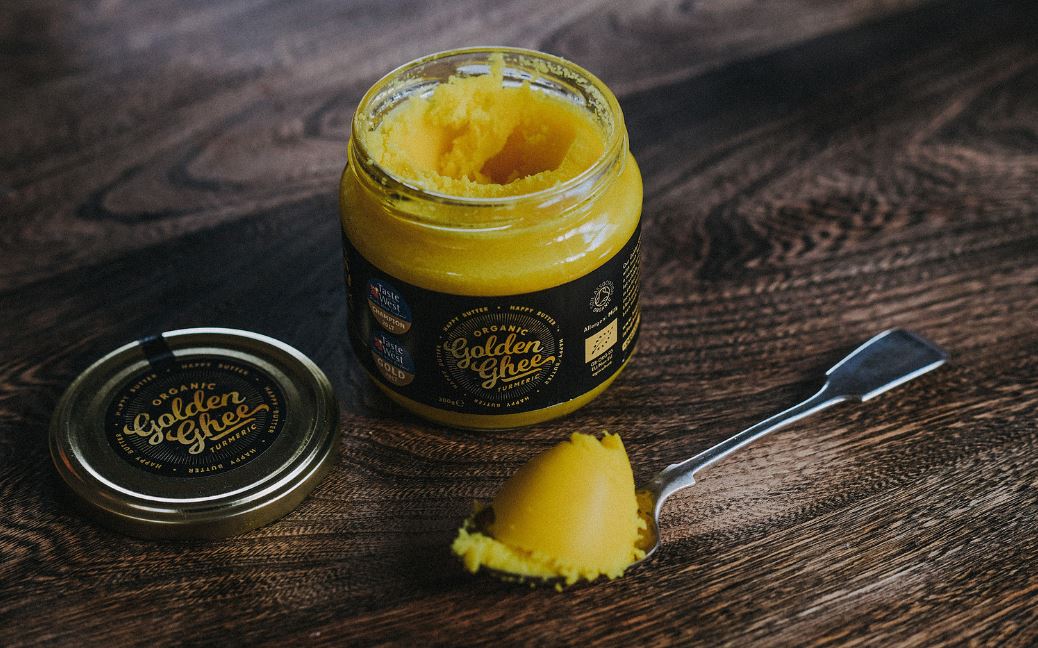 Can you tell our readers what they should use ghee for?
Everything! Ghee is well known as a cooking ingredient for Indian foods and Ayurvedic medicine, but it's also useful as an alternative to vegetable, nut and seed oils for all cooking. There are some great health benefits in using ghee at high temperatures, as it has a very high smoke point of about 250º C - it has the taste of butter, but is virtually lactose and casein free, so it's ideal for people with these sensitivities. If you're going to fry/sear anything at high temperature, ghee is the oil to use. In addition, you can use it in baking, hot drinks such as a "Golden Latte" and even as a coffee creamer.

 
What are your future plans? 
To educate people on the beauty and versatility of ghee! To expand our range with a selection of new products and to be happy.
For more information or to try some delicious organic ghee, visit the Happy Butter Ghee website.