Mark Bury and family - Eversfield Organic

Mark Bury and family - Eversfield Organic
Eversfield Organic
Eversfield Organic is family-run farm nestled deep in the heart of the Devonshire countryside on the edge of Dartmoor run by Mark Bury and his children Hamish and Anna.
Who are you ?
Eversfield Organic is a family run food delivery business based on a farm that nestles deep in the heart of the Devon countryside on the edge of Dartmoor. Eversfield has been delivering the highest quality organic and grass fed meat and vegetables to homes since 2004.  We pride ourselves on animal welfare, all our animals are treated in a caring and stress-free way, and our organic grass fed beef is well hung for up to 28 days.  We have recently expanded our grocery offering, working with other organic farmers and suppliers of dairy, ready meals, cheese and chutneys to name just a few.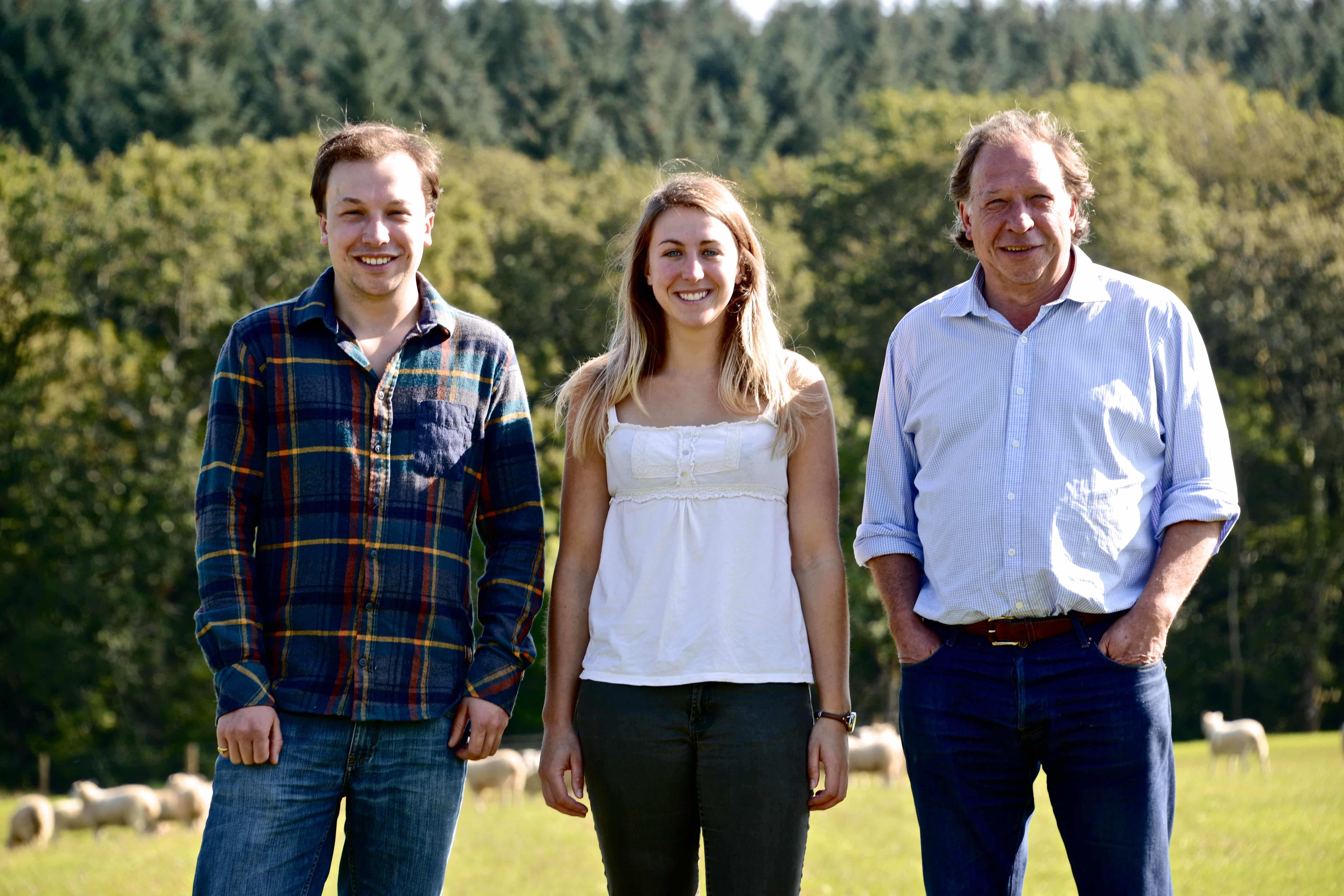 It was our dream to produce the best quality organic meat, from the happiest of animals and make it available to everyone. Mark Bury, Eversfield Organic
How did you get started?
In 1965, at the age of 7, I was at boarding school and managed to get away on the weekends to spend time on friend's farms. It was my dream to one day own an organic farm and in 2004 this became a reality.  We began with the restoration of the traditional landscape of the farm - replanting orchards, re-establishing hedgerows, clearing the woods of scrubby undergrowth and planting 30,000 trees to restore the land to its natural state. Once the culm grassland and lowland hay meadows returned to their natural state, we got to work building our state-of-the-art butchering facilities, a fully EU licensed butchery on the farm. This evolved into Eversfield Organic, the home delivery service that we see today.
My son Hamish and daughter Anna joined the business in 2011. They are both passionate about Eversfield Organic and it is goes to show that the next generation is concerned about the production of food, and wants to be a piece of the puzzle in organic food production, healthy living and sustainability.
Have there been any unexpected results?
Yes, many, including the return of trout to the river that runs through the land!
Why organic?
Many of us long for the good-old days when every village and town had a family butcher selling meat from nearby farms. No-one mentioned organic then, because all of our meat was reared on old-fashioned principles, where animals roamed free and lived off the land.  Our parents and grandparents knew how important it is to feed children good quality produce. Here at Eversfield we are committed to affordable, good quality organic products that are a cost-effective option for those who are as passionate as we are about what they eat and where it originates from.  In addition, a huge benefit of Eversfield Organic is that a wide range of organic produce can be ordered and delivered direct to your door in tailor made boxes to fit your family's needs. 
Consumers are starting to become more aware and buying organic, caring about how it is produced and the nutritional benefits of eating it. Traceability, herbicides, pesticides, antibiotics and other issues have had more coverage than ever and this is where organic farming comes into its own, ensuring traceability and the absence of these harmful chemicals. It is all about making the most of the natural benefits of the soil and its surroundings, including the rivers, insects, hedgerows, trees, plants, animals and humans to name but a few.
What's your main motivation?
Our main priority is quality in everything we do. This goes from the upkeep of the soil and grass, the high quality care for our animals, the butchering in the state-of-the-art, fully EU licensed butchery on the farm; right through to the moment our organic meat is delivered to our customers.
What's next for you and Eversfield?
We have just launched a very exciting new brand, Roam & Relish, which consists of twelve organic British charcuterie products, including Pastrami, Salt Beef, Honey Smoked Streaky Bacon and Smoked Ham. Although most charcuterie sold in the UK is imported from Spain, France and Italy, we believe Britain has everything needed to create exceptionally good charcuterie, rivalling the best Europe has to offer.  Britain is making huge strides in the area of artisan food production due to the abundance of quality meat that is being produced using the highest animal welfare standards, care, cultivation and breeding methods.  A combination of Eversfield Organic's team skills and fantastic quality meat creates a charcuterie range of unrivalled perfection. We are always developing our products to ensure we have the best the market has to offer.
What does Soil Association mean to your business?
We feel it is important to be transparent when it comes to our organic produce. We believe the best and only way to achieve this is to be certified by the Soil Association to continue to support the aspiration we have in terms of what we eat, drink and how our land is looked after.