Philipp Kauffmann - Original Beans

Philipp Kauffmann - Original Beans
Making The World Better With Chocolate
Tell us about you – who are you, what's your mission and how did you get started? 
I'm Philipp Kauffmann, Founder and CEO of Original Beans, a luxury chocolate brand founded on a passion for making the finest chocolate and for replenishing what we consume.
I started the company back in 2008, shortly after I left the United Nations, where I had been working as an economist, devising ways to support the growth of sustainable enterprise in the world's least developed countries. I wanted to find a way to carry on my family's 220 year tradition of forest conservation, specifically to implement reforestation and community development projects that were rooted in sustainability. Cacao ticked all these boxes, the possibilities were endless.
Original Beans was founded as a chocolate and nature conservation company to protect the Earth's rarest and most biologically diverse rainforests. We are deeply captivated by one of the rainforest's most unique products: the original, flavour-rich and heirloom cacaos that we use in our award-winning chocolate and this passion drives the business – our 'Bean Teams' travel to the remotest parts of the earth to discover and preserve the finest heirloom cacao.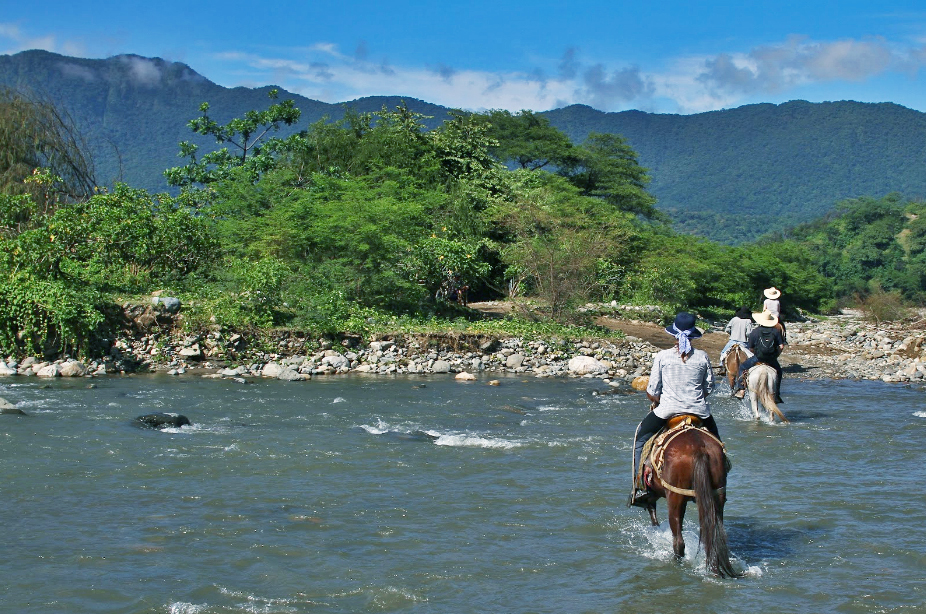 What is your biggest achievement to date?
I would have to say that building one of the first restorative or circular businesses has been our greatest achievement. What I mean by restorative is that we replenish what we consume. Take climate: because of our One bar: One Tree programme which has planted and preserved over one million trees and counting, our products are climate positive (or CO2 negative). Knowing that our chocolate gives more to the environment than it takes is a continuing source of inspiration and joy. We have created a business that benefits our precious environment and endangered wildlife, where our smallholder farmers can build fully sustainable futures and where the resulting chocolate is regarded by many as the best in the world.
But each origin chocolate has its own story and there are challenges and victories that excite us in every project.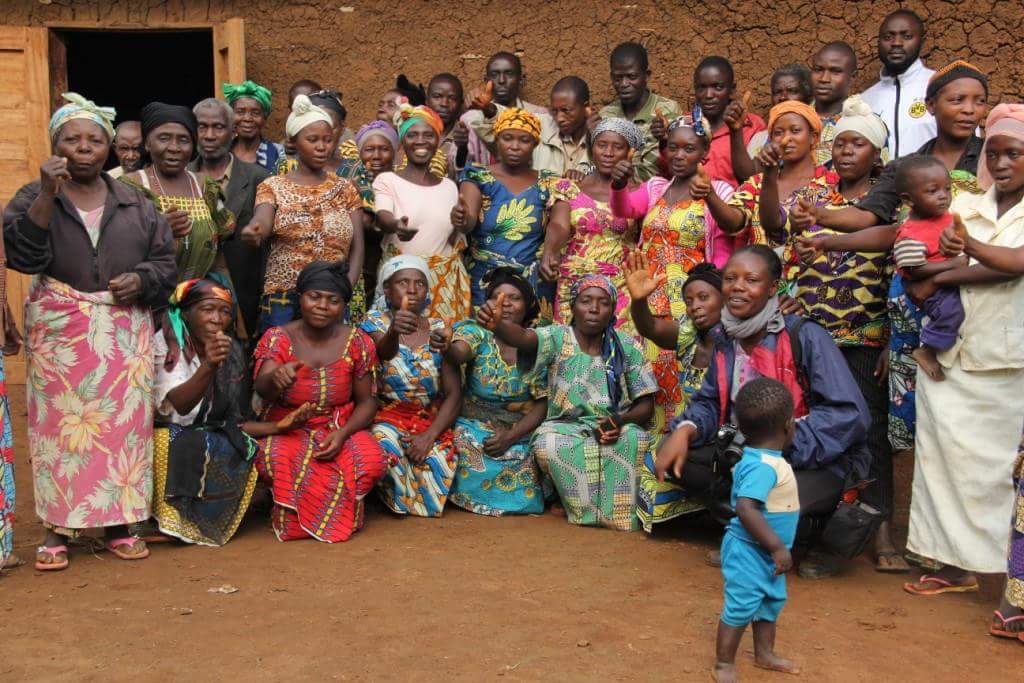 Our Femmes de Virunga chocolate is a case in point. Our cacao is grown in Eastern Congo, a region where the lives of women farmers has been transformed through cacao. Traditionally, the situation in the villages is particularly challenging for women as the burden of agricultural work, firewood gathering, water hauling and childcare, mostly rests with them. Added to this is the increased pressure of an increasing population and migration which has reduced the amount and quality of land available for food-crop production – forcing women to walk for long distances before reaching their fields. Girls are always the first ones to drop out of school.
These challenges exacerbate the already perilous position of the women. Eastern Congo is known as one of the most dangerous places on earth to be a woman. The conflict within the country has made their lives very precarious with violence against women a normal aspect of everyday life.
The new economy we have helped to create has radically changed this situation. Originally, we supplied cacao seedlings and provided training to grow them, but it quickly became evident that these skills alone would not match the dormant potential. So a local NGO was set up to teach reading, writing and numeracy as well as leadership and entrepreneurial skills in the villages.
Hundreds of women have now passed exams and are empowered to care for themselves and their families. As an example, it costs around €26 a year to send a child to school and a family able to sell only excess food crops might expect to earn €50 a year. By contrast, farming cacao on one hectare of land can be expected to generate at least €1,327 a year at current market prices. Education is within reach, things are changing and the future for these women and their families will be very different. To complete the story, the cacao that these women nurture and cultivate so beautifully, went on to become the chocolate that won the confectionerycategory in BOOM Awards 2016.
What are you working on at the moment and what are your ambitions for the future? 
In a restorative business such as ours, economic and ecological growth are aligned. As we grow our sales, we grow our impact. The more chocolate you eat, the more climate you save. Growing this win-win equation in size and depth is our ambition. One dream of mine is to activate our customers to donate money to the community and conservation projects of our cacao farmers. For instance, the BOOM-awarded women farmers in Eastern Congo can go a long way to growing their new cacao cooperative with some extra help. And I think our customers, who appreciate the quality of their chocolate, can help. The same is true for our One Bar : One Tree program.

Esmeraldas Province in Ecaudor, where the rare heirloom cacao beans grows.
What do you think are the biggest issues facing our food systems?
The biggest issues may all come down to one: that over the course of three historic generations the experience of producing food and eating it has been totally and utterly separated and in its place has  emerged the food industry – the food engineers, marketers and bankers, who earn their money by profiting from the separation. They call it feeding the world, but I look on it as deteriorating the planet, our health, and our cultures. Getting from the food commodity paradigm back to a farm-to-table system for the majority is a challenge. Not, I believe, because farm-to-table "doesn't scale", but because the dinosaur food system of the 20th century is in the way. There is progress, the old is crumbling, but there is still a long way to go.
Why is organic so important to you and why did you want to be certified by the Soil Association?
The organic movement is a deep cultural current that has run through our European society for centuries. My great grandfather used to know Rudolf Steiner and that was around 1900. They were all into a literally "organic" science and practice of agriculture, while all around the industrial paradigm of a fossil-fuelled agriculture gathered pace. I sometimes have my issues with the anthroposophic habits in the organic movement, but I feel deeply aligned and associated to it - its worldview, values and markets. If anything, I want to help modernize the organic movement.
One of the things to urgently modernise is better marketing of and by the movement itself.  Virgin Airlines recently accepted us among their premium suppliers and in their required certifications for chocolate products, they listed all existing chocolate certifications except organic. In other words: a premier sustainability industry leader is not aware or distances itself from the premier certification, which by the way is the only legal standard in our industry so far. It points to a huge lack of awareness.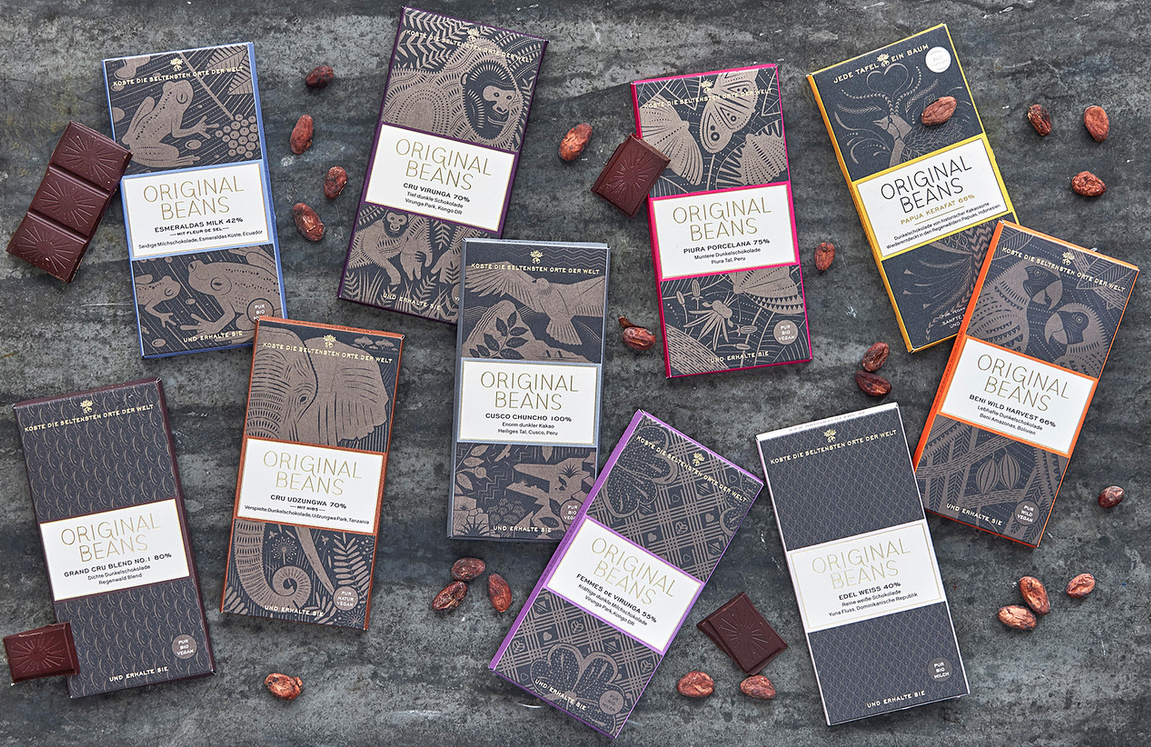 What's next for you / your business?
In autumn 2017 we will launch our first select tribal chocolate, developed with and grown by the Arhuaco tribe of Northern Colombia. This is the first in a series of chocolates that feature cultures with a very distinct and different view of the relationship between human and all other beings.
The Arhuaco see their role as maintaining the world's harmony. To them, the Sierra Nevada mountains where they live, are the fragile, beating heart of the world, since it bestows the Earth with fresh water from its enormous rivers and fresh air from its vast rainforest. They view themselves as "the older brothers of the world", wholeheartedly believe that it is their responsibility to nourish the heart and thereby sustain the Earth's balance. Dressed in woven white clothing, always with their charismatic conical hats and beautifully woven mochilas, they gather for days to contemplate the well-being of their land and the world beyond. What an unbelievably challenging and complex burden, they have chosen to carry. This is the complex burden we all call sustainability.
When we told the Arhuacos about Original Beans' "One Bar : One Tree" programme, we encountered deep recognition. We have sold millions of chocolate bars, but rarely have we received a response as profound and real as the Arhuaco provided. I sense a good bit of relief on their side that there are companies and people in the "modern world" that find the way back into a wider conscience. When we showed them that we had even found a way to package our chocolates into a foil made from trees that naturally composts within weeks, it made all the more sense.
If you could only switch to one organic item what would it be and why?
Alcohol-free, organic, great-tasting beer. I am not making it easy ;)
Who inspires you?
Generally, people of excellence inspire me, and people of stamina. So do animals of all kinds who usually have a trait that impresses by its excellence or stamina.
I owe a lot of professional inspiration to my professional teachers, Jane Goddall, Paul Hawken and Joanna Macy.
And I experience daily inspiration in my family and company.
Best advice you've ever been given?
In my mother's family seal the words: Mente, corde, manu. With mind, heart and hand.  
In this section...
Why Organic