Teresa and Charlie of Langford Farm

Teresa and Charlie of Langford Farm
Langford Farm in North Somerset has been run by the same family since the early 1900s. Teresa and Charlie raise home-bred cattle for both beef and dairy, supplying milk to the likes of organic giants Yeo Valley. They pride themselves on ensuring the highest possible standards of animal welfare, and on managing the farm in a way that also allows the local flora and fauna to flourish.
How did Langford get started?
My Grandfather farmed here at Langford Farm and the herd of British Friesian dairy cows that I am very proud to look after and milk today are descendants of his herd. My parents started to convert the land to organic in the late 90's so our farm has been organic for nearly 20 years now. Since taking over the farm with my wife, we have focussed on maximising the amount of milk that we produce, creating our own homegrown fodder and developing an organic beef business. All the beef we produce is homebred, without any exception. We sell our beef to local people, restaurants and you'll often find us at local farmer's markets and food fairs.
Why is organic farming important to you?
Organic farming is important to us as we care very much about how our food is produced, the impact we have on our environment and the importance of achieving the very highest animal welfare standards.
What part has the Soil Association played in this?
The Soil Association is the most widely recognised organic certification body so we find that this instills trust and assurance that the highest standards of farming and animal welfare are being met. From the launch of our organic beef business, the support and guidance of the Soil Association was invaluable, and continues to be so, helping us to introduce new products made with our organic beef.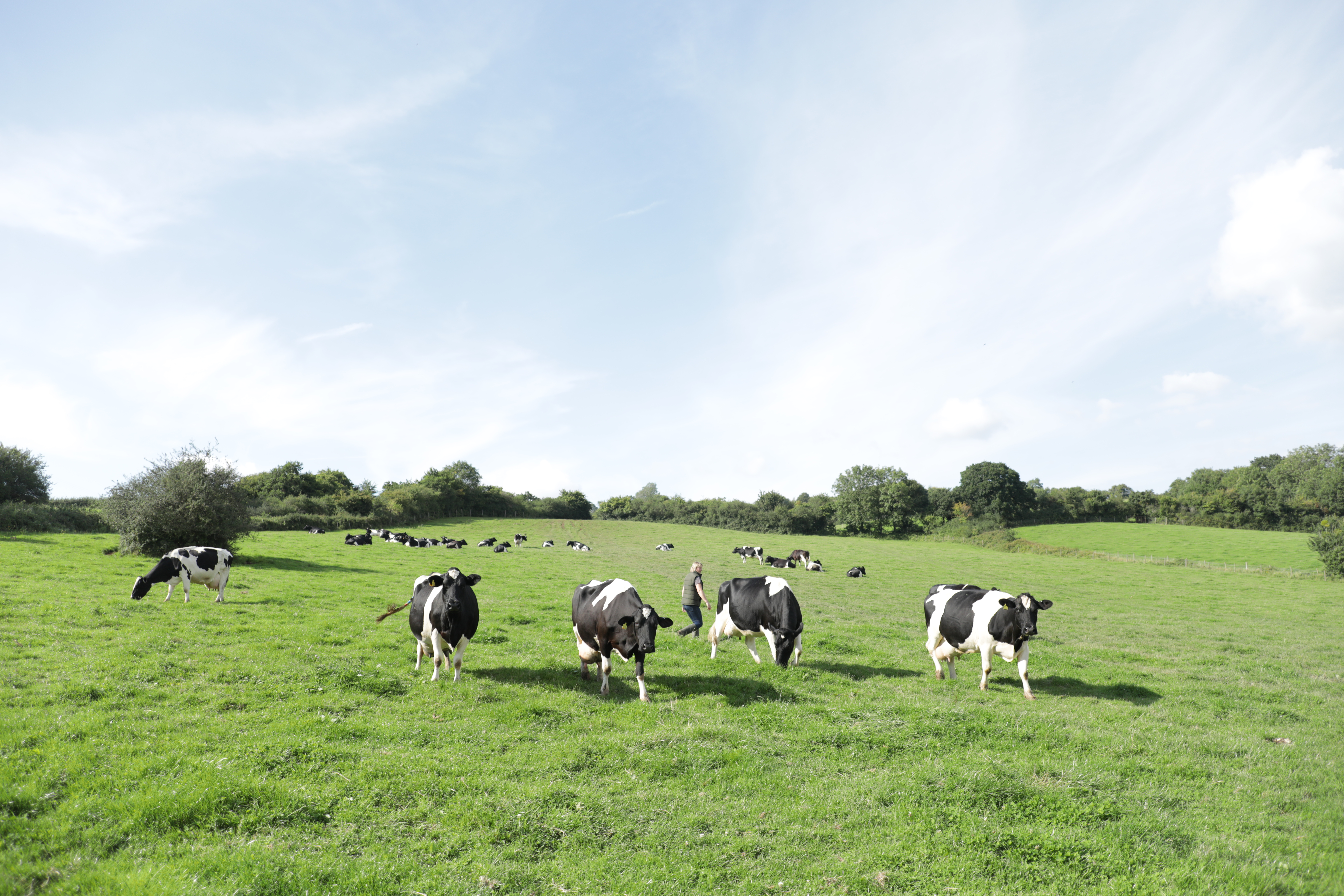 How does Langford Farm work in harmony with nature?
Our farm is all permanent pasture and we do not use any artificial fertilisers or pesticides, we just spread organic manure and slurry produced by our cows to make the grass grow and be productive.
We have a vast range of wildlife habitats on the farm. Our hay meadows are full of wildflowers and we preserve our hedgerows, which are important for wildlife, by retaining smaller fields and keeping cutting to a minimum.
We also have woodland areas where we see carpets of bluebells each Spring. Our woodlands are important for fungi, lichens, mosses and ferns, and for moths, butterflies, bats, foraging mammals and birds. Woods and their trees, undergrowth and leaf litter, are important for the wildlife, for food, nesting and roosting, shelter and as a refuge from predators. We share the land with deer, bats, butterflies, rabbits, hares, foxes, badgers and a wealth of birdlife such as woodpeckers, owls and buzzards.
We recycle all of our farm waste such as silage sheet, string, plastic containers, bale wrap etc.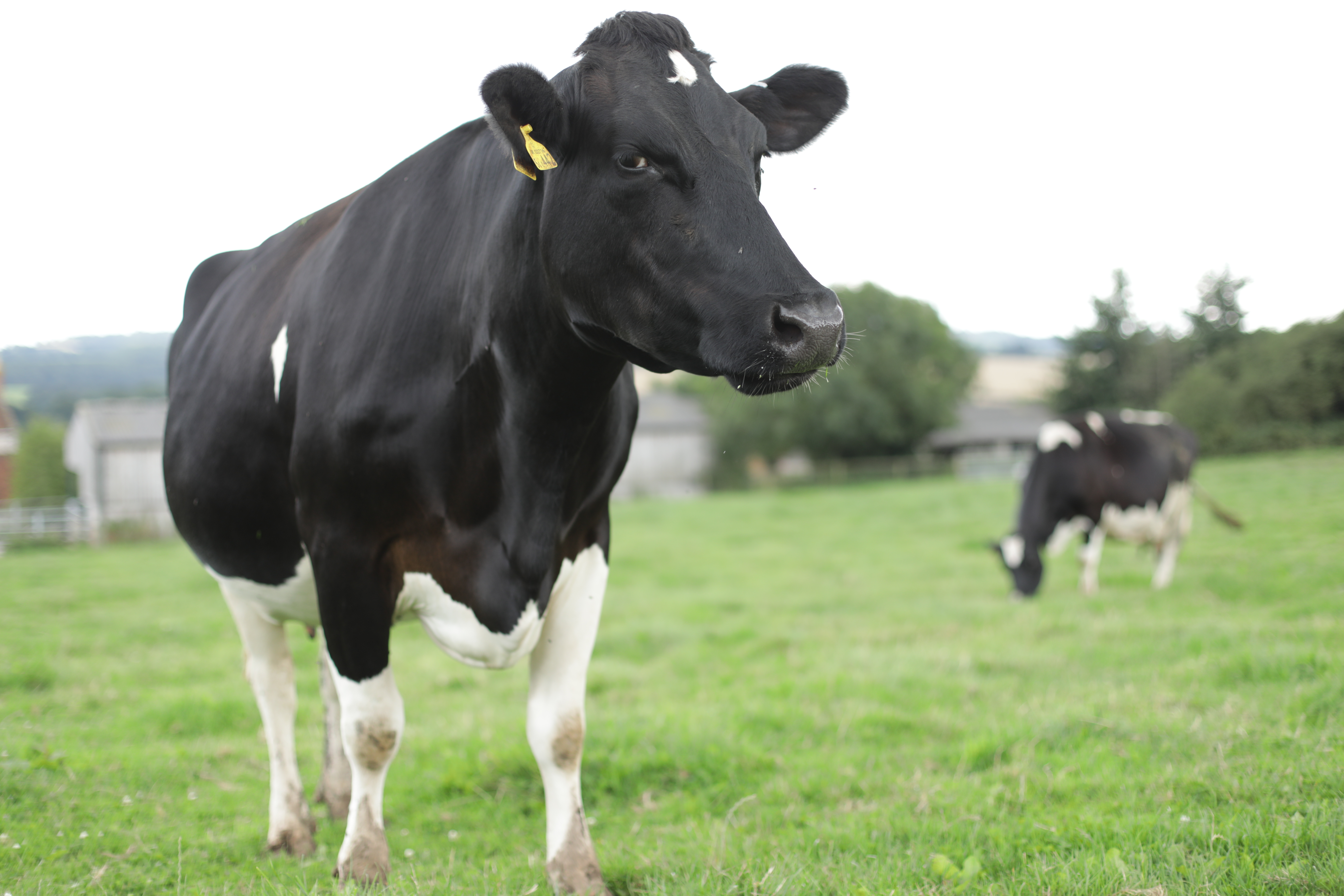 How do you ensure the highest standards of animal welfare?
We ensure that we use the Soil Association Organic Standards as our minimum requirements. We pride ourselves on the individual care and attention that we give our animals, ensuring that our livestock husbandry and stockmanship meets the highest standard and that our animals are always our number one priority.
How important is traceability for Langford farm?
Traceability is extremely important to us at Langford Farm. It is one of the reasons why we only sell organic beef that has been homebred on our farm. We are proud of the quality of the product we produce and can tell our customers anything they want to know about our beef.
What are your future plans?
Our beef at present is limited in availability so we would like to build the beef business to reach more local customers with a supply that is available more consistently. We'd also like to explore diversifying into other products made with our organic beef and milk.  Besides this we're looking at a way to make the farm more sustainable, by generating our electricity from renewable energy sources, and supporting our declining bee populations.
Interested in trying some of Langford's finest produce?  Their beef is available in a range of different size boxes containing a selection of the cuts, steaks and joints or it can even be individually cut to order.