Vikesh Kotecha
Meet Vikesh - The Honestly Good Smoothie Co.
We all love a good, fresh and fruity smoothie to start the day or recharge our batteries. Passionate about organic fruits, Vikesh launched The Honestly Good Smoothie Company which deliver blend-it-yourself smoothies.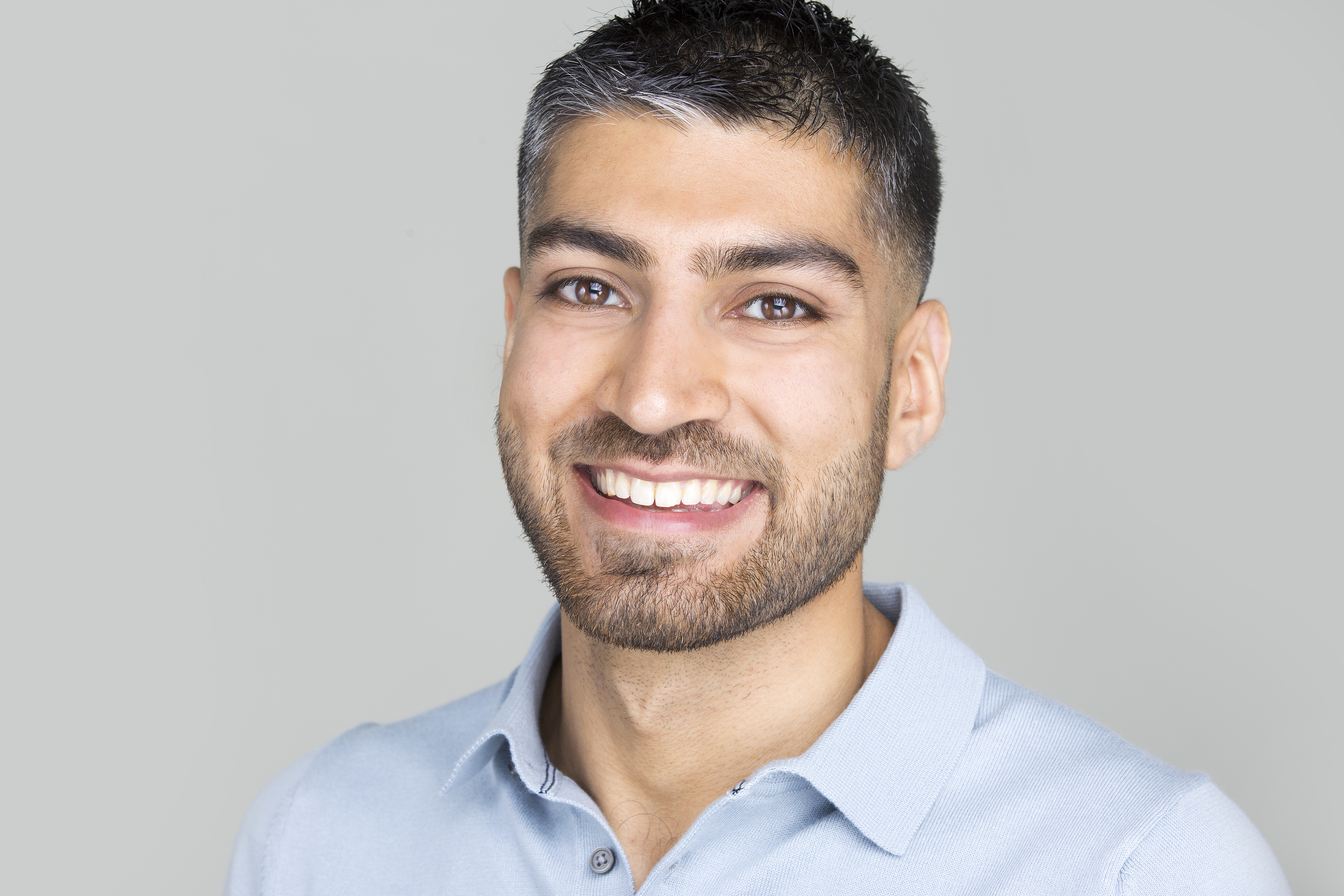 Tell us about you – who are you, what's your mission and how did you get started?
Around two years ago, I had a few digestive health problems, and was advised to incorporate smoothies into my diet. I gave it a go, and very soon fell in love with my morning smoothie ritual. Except that I would have given up after a week, like so many of us, had it not been for my mum who would wake up an extra 20 minutes early every morning to chop, peel and seed ingredients, then blend my smoothie (so spoilt, I know). It was only when she was away for a few days I realised I really missed my morning smoothies so much, but didn't want to miss my morning snooze. I felt there must be a more convenient way. Unimpressed by what I saw on the market, I handed my notice in at the end of the week and The Honestly Good Smoothie Co. was born.
Adamant from the outset, our business should be sustainable and a force for good, we're on a mission to work with Organic farmers and suppliers to keep everything we do open, transparent and honest, so everyone knows what they're drinking, and how it's been prepared. Everything is handmade, and anyone is welcome to come over for a smoothie anytime.
Why is organic so important to you and why did you want to be certified by the Soil Association?
For me, Organic is all about protecting all we have to appreciate; our health, our air, our earth, and our waters. We're all aware of damage that's been done to our planet, and I think we all have a duty to do just our little bit. Being certified Organic is just one part of our little bit.
Organic is all about protecting all we have to appreciate; our health, our air, our earth, and our waters.
What is your biggest achievement to date as a business?
Our first subscriber! After working night and day seven days a week for many months to make The Honestly Good Smoothie Co. a reality, not knowing whether anyone will ever choose to support us, it's quite an amazing feeling!
What are you working on at the moment and what are your ambitions for the future?
Being so new, there's a lot on the agenda. We'd like to build a platform for our members to nominate causes that are dear to them that we can help support. Though everything we use is 100% recyclable, and with the help of our members we re-use some packaging, we'd like to make all of it re-usable, so nothing even has to be recycled. New recipes, new ranges (we're building a protein and all greens range) and more delivery options are in the mix too.
What do you think are the biggest issues facing our food systems?
Water. Often overlooked when thinking of scarce resources, water is overlooked. I feel it's important to think about how we're using this precious resource and why.
If you could only switch to one organic item what would it be and why?
My fruit bowl. I work through so much of it every day!
Akala (yes, the rap artist!)
Best advice you've ever been given?
Celebrate the little things – the road is always longer than it seems at first sight.
Get yourself an organic blend-it-yourself smoothie kit and find more about The Honestly Good Smoothie Co here: honestly-good.co
Why Do You #ChooseOrganic?

There are so many reasons to #ChooseOrganic - we want to know what yours are. Find out more about what organic means and what makes it different here.

Get Involved
Inspired To Do More?
You can help change the way we farm and eat for good. For just £3.50 a month you can become a member of the Soil Association.
Join Today