Phil Haughton - Better Food Company

Phil Haughton - Better Food
Meet Phil, the founder of Better Food Co
Phil, founder of Better Food Company,  the BOOM Awards 2017 winner in the independent retailers category, told us why his love for organic led him to launch this successful business.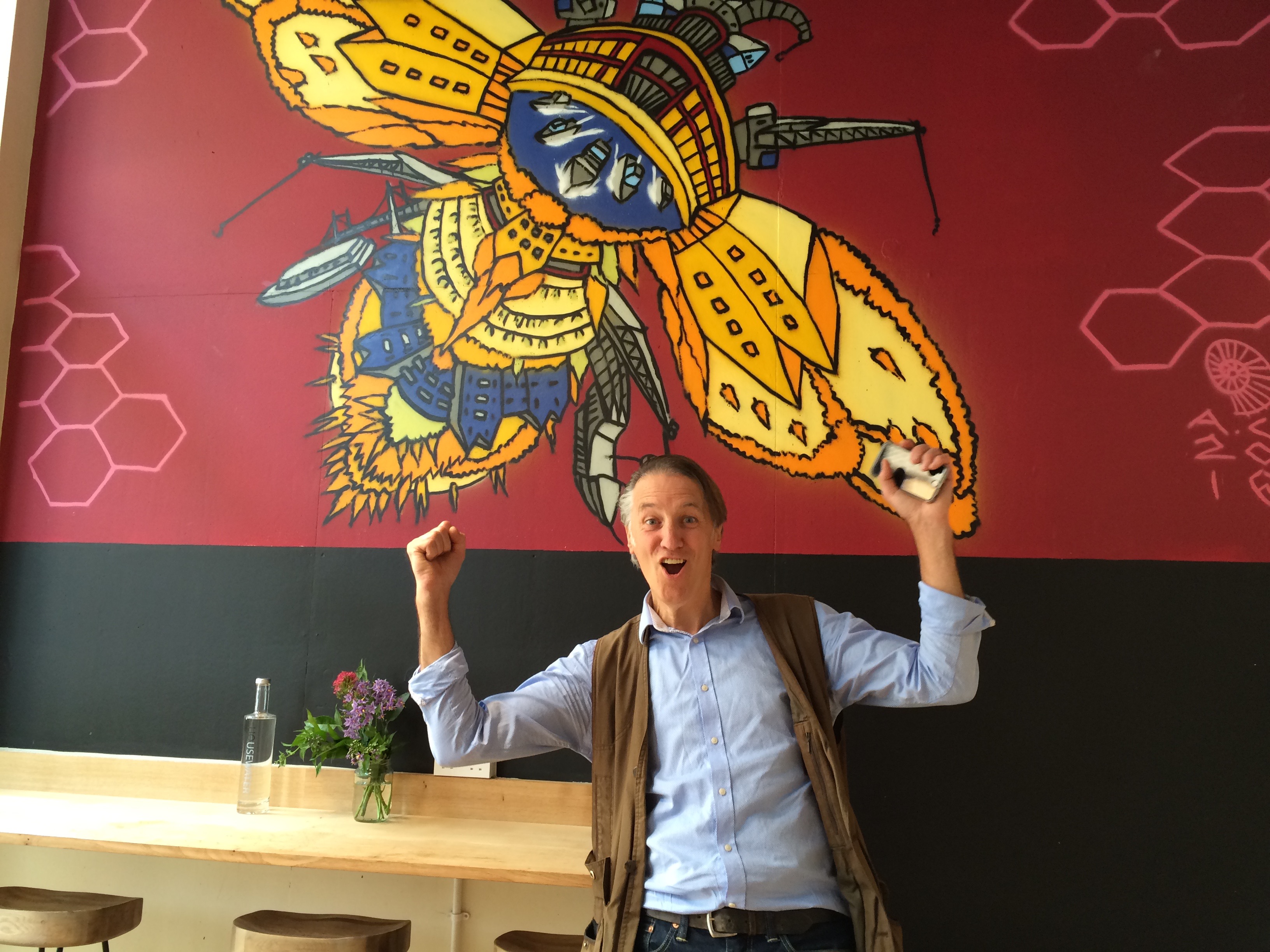 Tell us about you – who are you, what's your mission and how did you get started? 
I'm Phil Haughton, founder and owner of Better Food in Bristol. My mission is to give everyone access to healthy, hearty, nutritious food while paying attention this fragile earth. It all started when, at the age of 14, my dear mother gave me the best birthday present a teenager could ask for – membership to the Soil Association!
What is your biggest achievement to date?
Probably setting up The Community Farm in Chew Magna near Bristol. It's a Community Interest Company, and the main supplier of fresh produce to Better Food. It was actually born out of Better Food's growing, wholesale and box scheme.
What are you working on at the moment and what are your ambitions for the future?
I have a big idea to counter the inhumanity of big corporate delivery services, based on what I know after 25 years in retail, that what people want is human contact, heart and community.
"I have always believed organic is the only way to counter the above. It's part of a sustainable, holistic approach. It keeps people connected to planet and vice versa."
What do you think are the biggest issues facing our food systems?
Industrial scale farming, the homogenisation of products and produce to suit supermarkets not customers, GM, climate change, use of harmful chemicals… It's a long list…
Why is organic so important to you?
I have always believed it is the only way to counter the above. It's part of a sustainable, holistic approach. It keeps people connected to planet and vice versa.
Why are you taking part in Organic September?
We love it because it's a great way to shine a spotlight on the wonderful producers we work with. There's so much creative, innovative energy out there, and we see ourselves as the messengers and the connecters.
If you could only switch to one organic item what would it be and why?
There's an epidemic of cheap, processed meat being consumed in unhealthy quantities. Replace it with smaller amounts of well-sourced organic meat, eat as many different cuts as possible, and not every day.
Jon Young from 8 Shields springs to mind just now, with his solutions for rebuilding communities.
Best advice you've ever been given?
In business, find someone you trust who can offer you time and space for reflection, on the past, present and future. I was told this back in the 80s, and it's still something I try to do regularly.
What's next for you / your business?
For the moment, we're consolidating our three stores and cafes. We definitely have plans, but for now you'll have to wait and see …
Find out more about Better Food here: betterfood.co.uk
Why do you #ChooseOrganic?

There are so many reasons to #ChooseOrganic - we want to know what yours are. Find out more about what organic means and what makes it different here.

Get Involved
In this section...
Inspired to do more?
You can help change the way we farm and eat for good. For just £3.50 a month you can become a member of the Soil Association.
Join today