John Quilter's Beef Short Rib Tacos
The Recipe
"I love cooking beef with coffee as an alternative to stock, it imparts a deep roasted flavour. You can then serve the beef as you wish, I'm using it at the main ingredient in these tacos".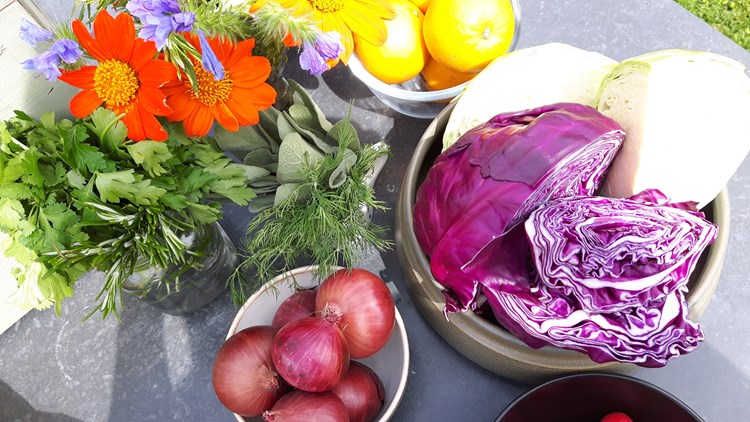 Ingredients
Beef Ribs
4 cups water
1 litre of strong brewed coffee
1 large springs of fresh rosemary 
1 large springs of fresh sage
5 tablespoons plus 1 teaspoon Worcestershire 
5 sauce soy 
2 short ribs whole
5  x Garlic cloves
6 x Guajillo chili
6 x Medjool dates
1 x Tbs runny honey
Slaw Garnish
1 x Red onion
2 x Radish
1/4 White Cabbage
Bunch Flat leaf parsley
4 tbsp Creme Fraiche
Method
Place all the ingredients together, bring up to the boil and then take off the heat, allow to cool then place the short ribs into the marinade and soak for minimum 12 hours.
Sear the short ribs on the outside in a hot pan to colour.
Place back into the marinade and braise in the liquor for three 1/2 hours or until the meat is almost falling off the bones.
Take 100ml of the liquor that is left, transfer to another saucepan and add 1 tablespoon of the runny honey then reduce by half into a stick coffee glaze to dribble over you tacos
Place the cooked ribs on a board then drizzle with the coffee glaze and serve with your choice of accompaniment.