Riverford grow and deliver organic vegboxes, fruit, meat and more from their 4 regional farms. Owner Guy Watson began delivering to 30 local friends and 25 years later they deliver nationally. Riverford has strong core values and recently won the Observer's Ethical Product of the Decade award.
This recipe come from Riverford's Autumn & Winter Veg cookbook.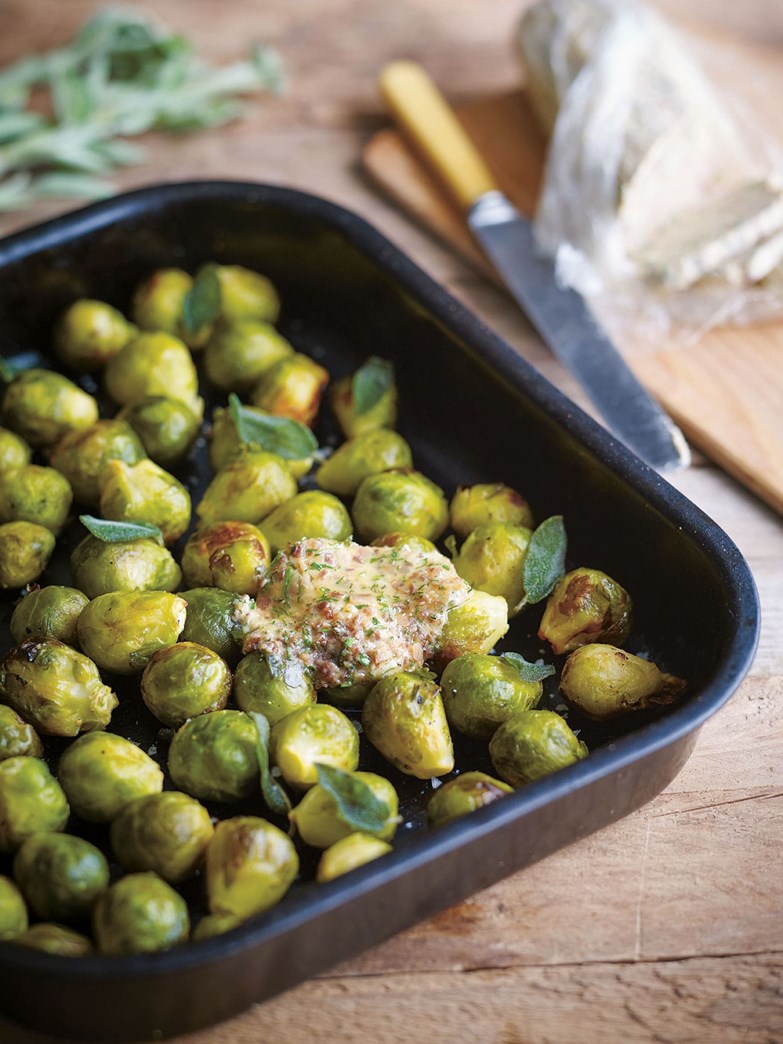 serves 4, prep 10 mins, cook 50 mins
500g brussels sprouts, trimmed & outer leaves removed
2 red onions, peeled & cut lengthways into 6-8 wedges with the root intact
a few thyme sprigs
olive oil
100g blue cheese eg. cropwell bishop stilton or caws cenarth perl las blue
25g dried breadcrumbs (ideally panko for added crunch)

RECIPE
Preheat the oven to 190˚C. Toss the onions in a baking dish with the thyme sprigs and just enough oil to coat. Season with salt and pepper. Roast for 15 mins. Meanwhile, bring a pan of water to the boil. Add the sprouts and cook for 4 mins. Drain, then toss with the onions. Roast for 15-20 mins, until the sprouts are just starting to crisp up a little. Crumble over the blue cheese and sprinkle with the breadcrumbs. Roast for 10-15 mins, until the breadcrumbs are golden.
Recipe courtesy of the incredible Riverford Cook, Kirsty Hale and www.riverford.co.uk/recipes.