A fresh take on the classic French 75, now with sparkling elderflower from organic brand Rocks Organic. Try it with BOOM Award winning organic Da Mhile Gin. C'est Bon!
Serves: 1
Preparation time: 2 minutes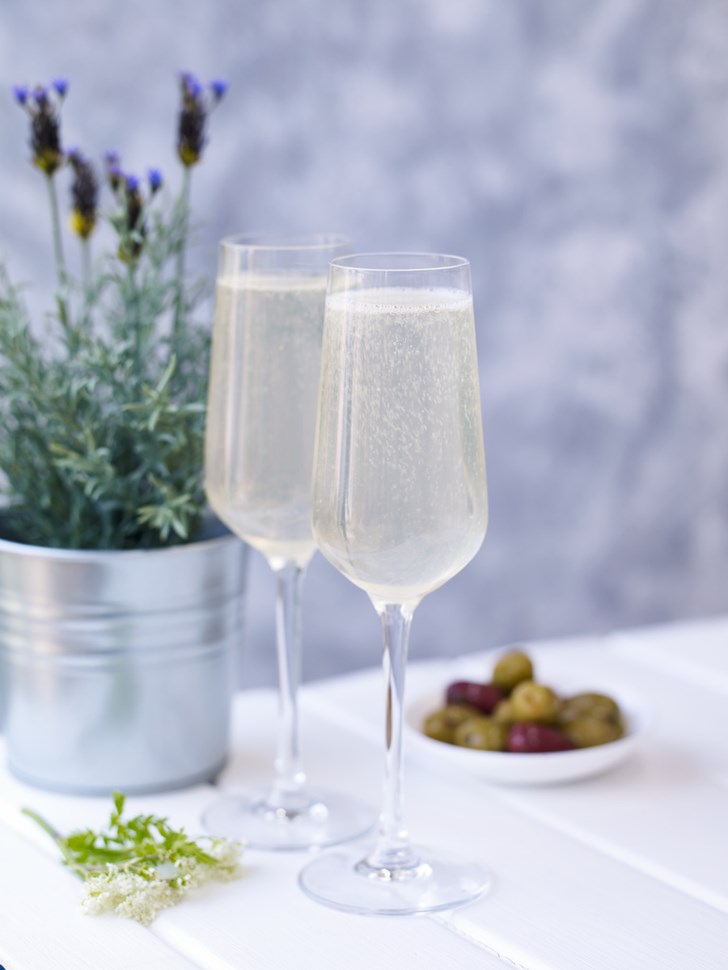 Ingredients
2 tbsp dry Gin
2 tsp lemon juice
100ml Organic Rocks Sparkling Elderflower
150ml Champagne or Prosecco
What You Do
Shake the gin and lemon juice with ice then pour into a wine glass or large champagne flute. Add the Rocks Sparkling Elderflower and Champagne then top with a twist of lemon peel.
Note: If you have a few edible flowers or a couple of mint leaves they will add a pretty touch to the cocktail.
Find out more about Rocks Organic here www.rocksdrinks.co.uk