A take on the Moscow Mule, using the refreshing zing of Karma Cola's Gingerella to add a warming bite.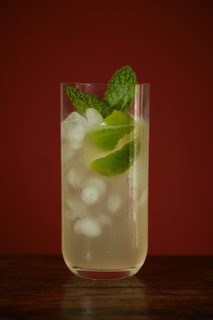 Ingredients
1 part vodka
Angostura bitters 
1tbsp Lime
Gingerella
Method
Add ice to a cocktail shaker. 
Mix 1 part vodka with angostura bitters, add lime juice. 
Shake well.
Top with Gingerella.
Enjoy!