Treat yourself 
This fabulous, fizzy cocktail lets the wild ones sparkle. Infused with Pukka Herbs' energising Supreme Matcha Green and sweet Three Licorice blends, this is the perfect drink to enjoy with friends.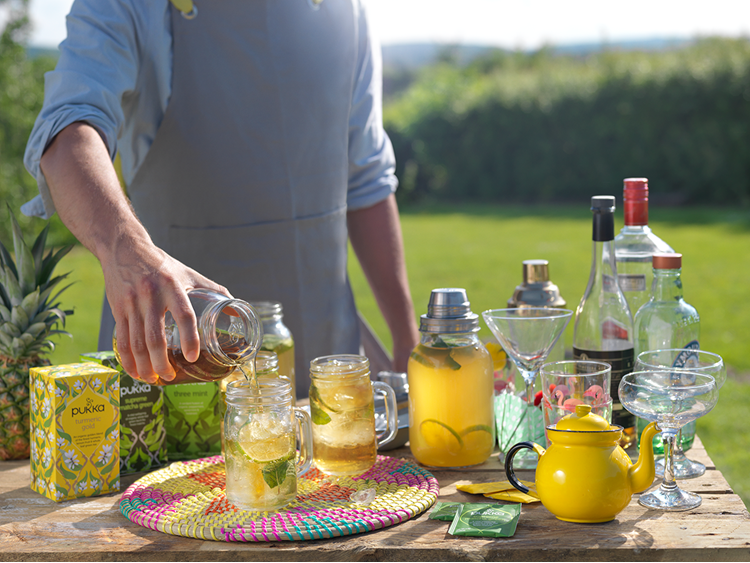 Ingredients – for 15 servings
3 bags Pukka Herbs' Supreme Matcha Green tea
1 bag Pukka Herbs' Three Licorice tea
1 bunch fresh mint leaves
2 1/2 tbsp brown sugar
25ml /1 shot white rum (per glass)
1 bottle Prosecco


Method
Cover the tea bags with 750ml freshly boiled filtered water
Leave to infuse for 15 minutes in a covered container 
Strain and leave to cool to room temperature, then place in the fridge for 15 minutes
Muddle the mint leaves in brown sugar and add one or two leaves to each glass
Fill half of each glass with the tea, add a shot of rum to each glass and then top up with Prosecco
Enjoy!
Find more about Pukka's fabulous products here pukkaherbs.com