Raspberry and Coconut Raw Bites
It's cake time! These beautiful bites by Raw Halo are the perfect organic treat to delight your friends with the afternoon tea.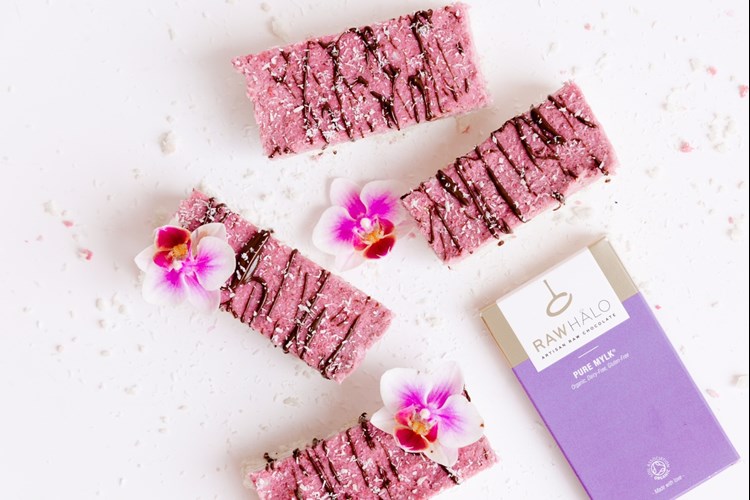 Ingredients
200g creamed coconut/coconut butter
4tbsp coconut oil
3tbsp maple syrup
1tsp vanilla
pinch of pink Himalayan salt
150g desiccated coconut
100g frozen raspberries
1tsp lemon juice
1tsp maple syrup
35g bar Raw Halo chocolate (we used Mylk + Goji Berry and Vanilla)
Method
Simmer the raspberries, lemon juice & 1tsp maple syrup for around 5 minutes until they are soft and mushy, then leave them to cool.
In a different pan, melt the creamed coconut with the coconut oil and maple syrup. Add the vanilla and salt.
Once smooth, pour the mixture over 125g desiccated coconut and mix well.
Spoon 3/4 of the combined mixture in to your chosen dish or tin.
With the remaining mixture, add the raspberries and combine both with the remaining 25g of desiccated coconut. Spoon this on top of your white, coconut layer and smooth out with a knife.
Place in the fridge or freezer to set.
Once sufficiently chilled, drizzle over melted Raw Halo chocolate in preferred design.
Find more about Raw Halo here: rawhalo.com