Cooking with LoveRaw Food Boosters
Chickpea Croutons
We love jazzing up our salads with some crispy immunity chickpea croutons.
To make these we simply mixed a can of drained chickpeas with a couple of teaspoons of coconut oil and a teaspoon of our Immunity Blend and baked them in the oven on 150 degrees C for about 45 minutes, stirring them once or twice.
Once crispy, season with salt and pepper to taste.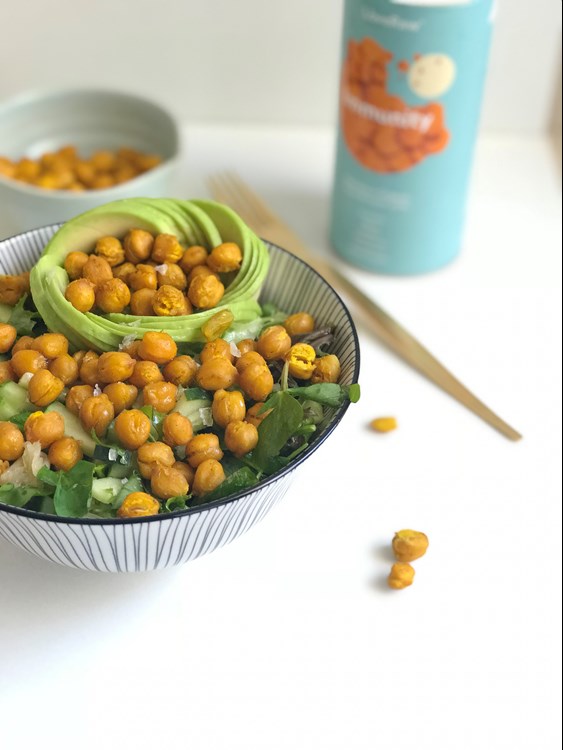 Energise Overnight Oats
This was like having pudding for brekky! To recreate this jar of deliciousness mix ½ oats, 1 cup plant milk of choice, 1 x teaspoon cacao powder, 1 teaspoon Energise blend & 1 teaspoon peanut butter. Refrigerate overnight and top it to your heart's content the next day!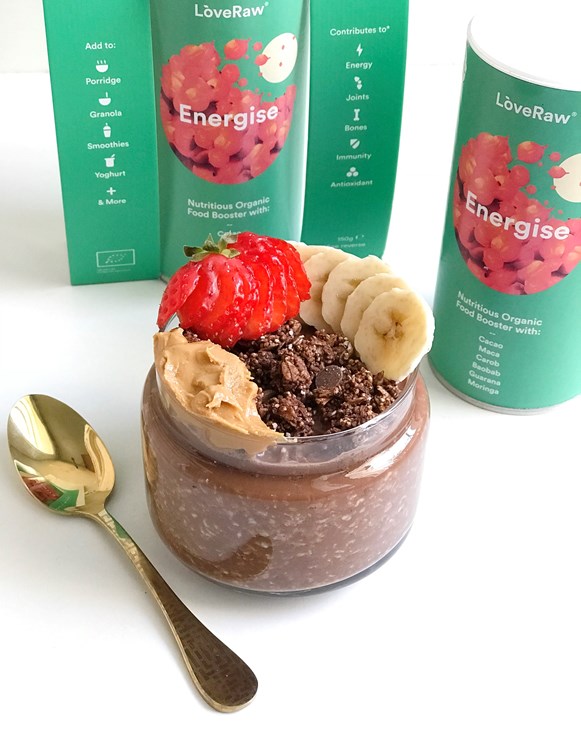 Glow Bowl 
Just 1-2 spoonfuls of this organic plant power is packed with the good stuff that boosts skin, hair, joint, bone & immunity health!
To make this  glow bowl simply blend ½ x cup of frozen mango + ½ a frozen banana + a generous thumb of freshly chopped ginger + squeeze of ½ a lime + ¼ cup plant-based milk + 2 x teaspoons Skin Food Blend!