Lilo Ask-Henriksen's Apple Cake
Courtesy of food blogger and health consultant Lilo Ask-Henriksen, this apple pie recipe is oh-so simple, and can most likely be made from ingredients already found in your kitchen cupboards - enjoy!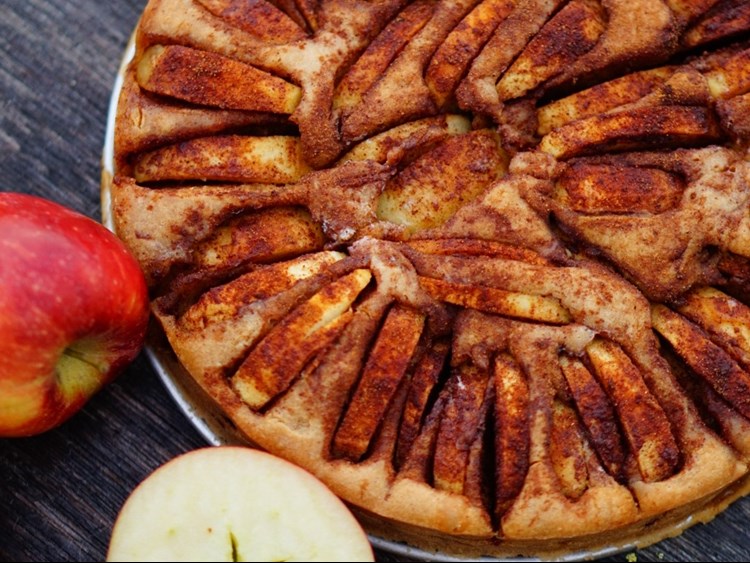 Ingredients
4 apples
5 tbsp coconut sugar or organic cane sugar
2 tbsp cinnamon
For the dough:
200g butter
200g coconut sugar or organic cane sugar
4 eggs – at room temperature
170g flour
1 tsp baking powder
Method
Preheat the oven to 180°C.
Peel the apples and cut into slices.
Add the sliced apples into a bowl and add the cinnamon and sugar and mix well so the sugar and cinnamon sticks to the apples.
Whisk butter and sugar until it's light and fluffy.
Add the eggs one at the time, whisking well between each egg.
Add the flour and baking powder carefully to the mixture.
Add the dough to the baking tray and stick all the apples bites in to the dough.
Optional: for extra topping drizzle cinnamon, sugar and butter on top.
Leave in the centre of the oven for approx. 50 minutes.