The Nation's Favourite 2017

The 2017 Nation's Favourite Shortlist
The search for the Nation's favourite organic product
The Nation's Favourite is the BOOM's most high profile category and the only category open to the public vote, giving consumers the chance to nominate their favourite organic product. Launched in 2015, the award received almost 3,000 nominations from consumers across the UK. 
From apples to avocados and Inverness to Penzance, we wanted to know about the organic products loved across the UK. We asked the public to tell us about the organic products they loved - it could be be anything: breakfast, lunch, dinner or even your favourite tipple. 

We're delighted to announce the winner is Island Bakery for their mouth watering 'Lemon Melts'. 
Island bakery were closely followed by Yeo Valley for their Natural Yoghurt and Zaytoun for their Organic Extra Virgin Olive Oil. Congrats guys!

Who are Island Bakery?
Based on the Isle of Mull, Island Bakery's Joe and Dawn Reade describe their Lemon Melts as "without a doubt… our most popular creation." The zesty lemon biscuits dipped in rich white chocolate have won legions of fans. Joe and Dawn started baking bread in a converted garage in Tobermory in 1994 and within a couple of year's they'd opened the Island Bakery Delicatessen. Working with speciality foods, Dawn saw a gap in the market for tempting organic biscuits and in 2001 Island Bakery Organics was born. They started out with just four types of biscuit but the range gradually grew and by 2007 they made the decision to sell the shop and concentrate on biscuits. Read more about the winners here >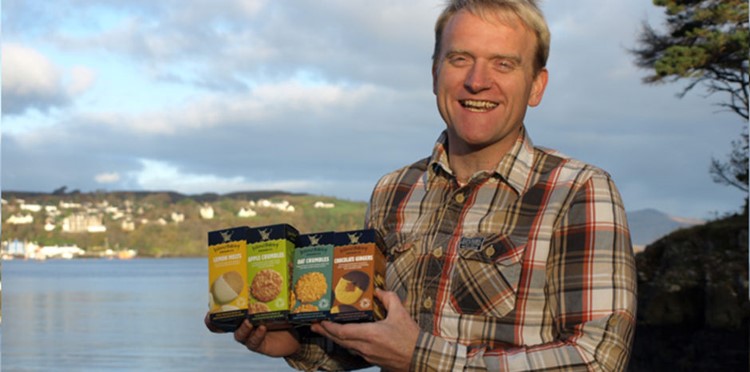 Congrats to the following companies who made it into the top 10. 
There are now so many amazing organic foods on offer which are readily available to everyone and I can't wait to see and try some of the best at this year's BOOMs!

Rosie Birkett - cook, stylist and food writer and our 2017 BOOMbassador
The Organic Trade Board is proud to sponsor the Nation's Favourite Organic product award. We're excited to discover new organic brands and look forward to shouting about the amazing products we discover.

Catherine Fookes - The Organic Trade Board