The BOOM Award Winners 2017

The BOOM Award Winners 2017
Find out who won this year's prestigious BOOM Awards!
A huge congratulations to this year's BOOM Award winners, who faced a tough panel of expert judges and a record number of entries. Cheers to your hard work and dedication for producing the very best of organic food and drink. Here's to 2018!

Click on the category to find out who won!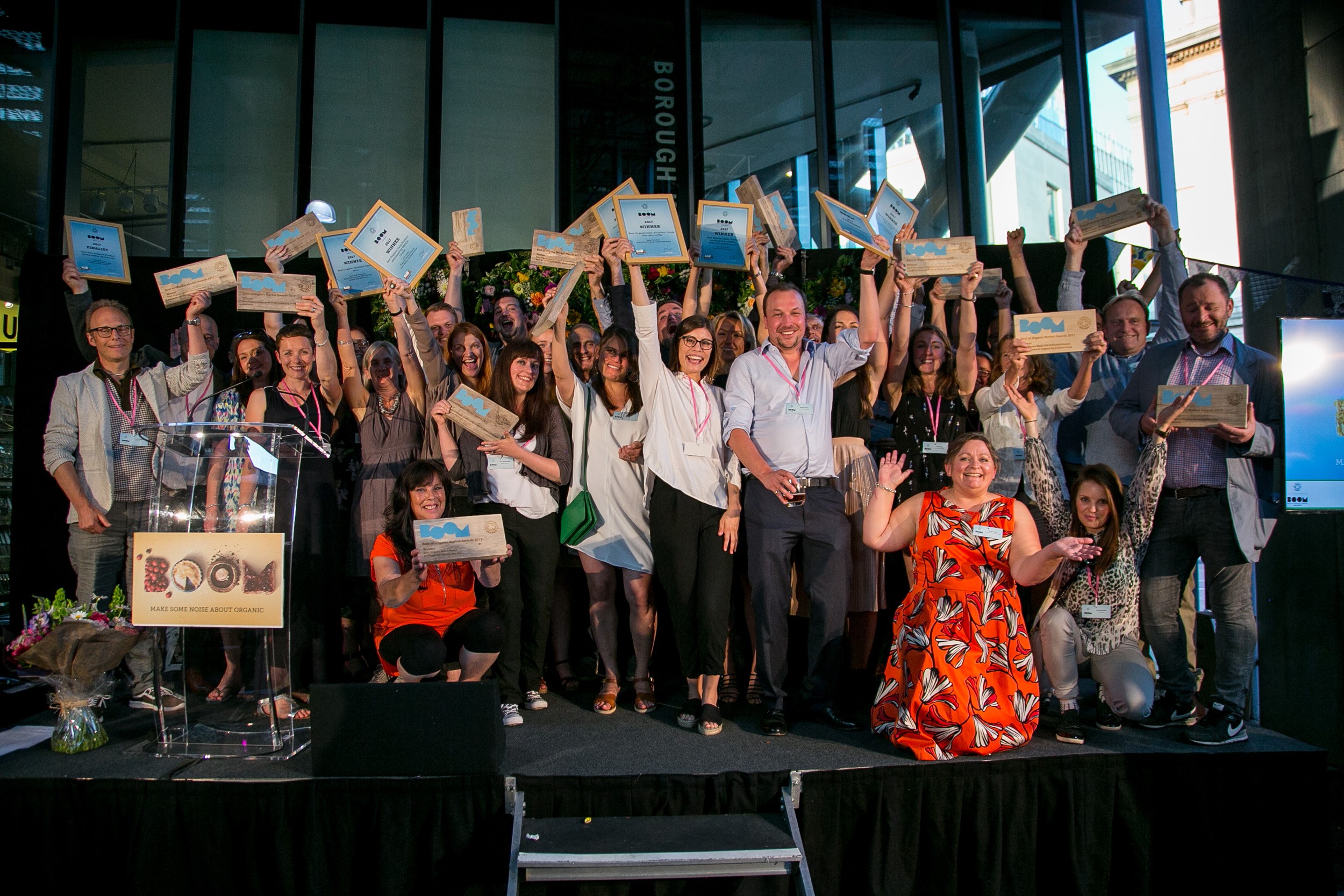 Organic Outlets 
Organic Heroes 
The Nation's Favourite
Discover the winner and finalists for the Nation's Favourite Award here.

In this section...
Get involved with Organic September
Don't miss out on this year's Organic September campaign, due to be our biggest yet. Take advantage of free marketing, PR and event support and reach new consumers.
Find out more