10 ways to have a more sustainable Christmas
10 ways to have a more sustainable Christmas
Make Christmas Matter 
Christmas can feel like a moral dilemma - while many of us try to make ethical choices the rest of the year, it can be hard to know where to start when it comes to Christmas.  To help subdue your internal conflict, our 10 steps make it easier to plan festivities and celebrate an ethical, environmentally-friendly Christmas that doesn't cost the earth.
Our online Organic Christmas Marketplace is the UK's only dedicated one stop shop to find everything you need for an organic Christmas. Whether it's your Christmas dinner, your favourite tipple or gift ideas for the whole family, we've got it covered – just in time for your Christmas shopping.
1. Choose Organic Veg
Government data shows that almost 80% of non-organic carrot samples contained pesticides. Choosing organic carrots is a simple and cost-effective swap, and choosing organic means you are supporting wildlife, as there can be up to 50% more birds, bees, butterflies, beetles, bats and wildflowers on organic farms! Organic box schemes are a great way to get seasonal, organic veg delivered right to your door - find your local box scheme here. 
2. 
Wine & dine in style
Opt for organic wine this Christmas and not only will you be supporting a more sustainable system of farming, you'll also be consuming less sulphur - which is rumoured to lessen the chances of a hangover! We're sold! You can find some award-winning organic wines on the marketplace.
3. FSC your tree
Source your tree from a small-scale organic sustainable grower, or make sure your Christmas tree has Forest Steward Council ® (FSC®) certification. 
4. Opt for high welfare, organic meat
If you want to be sure your turkey is naturally free range, choose organic: no system of farming has higher animal welfare standards. Shop the marketplace to order your turkey today.
5. Warm up in organic cotton
The non-organic cotton industry is a huge source of global environmental pollution, using almost 16% of all insecticides produced globally. This has led to the fashion industry becoming one of the most polluting industries on the planet, second only to oil. Organic textiles are grown without the use of harmful pesticides or GMOs; promoting a healthier farm and environment. This great video by Soil Association ambassador Kate Arnell explains more.
6. Be an organic beauty
Your skin is the largest organ on your body and what you put on it can be absorbed in tiny amounts. This Christmas look naturally beautiful and choose organic beauty products.
7. Shop local – visit your local farm shop
The Soil Association has an extensive network of more than 150 farms across the UK. Find out where your nearest farm is here and stock up on your Christmas supplies from your local farmer.
8. Wrap your gifts in planet-friendly wrapping paper
Every year we use millions of sheets of wrapping paper – make sure yours is responsibly sourced by looking for the FSC label.
9. Caerphilly does it with your Christmas cheese!
When it comes to the all-important Christmas cheese, choose organic and put animal welfare first. No dairy cows enjoy higher welfare standards than organic cows.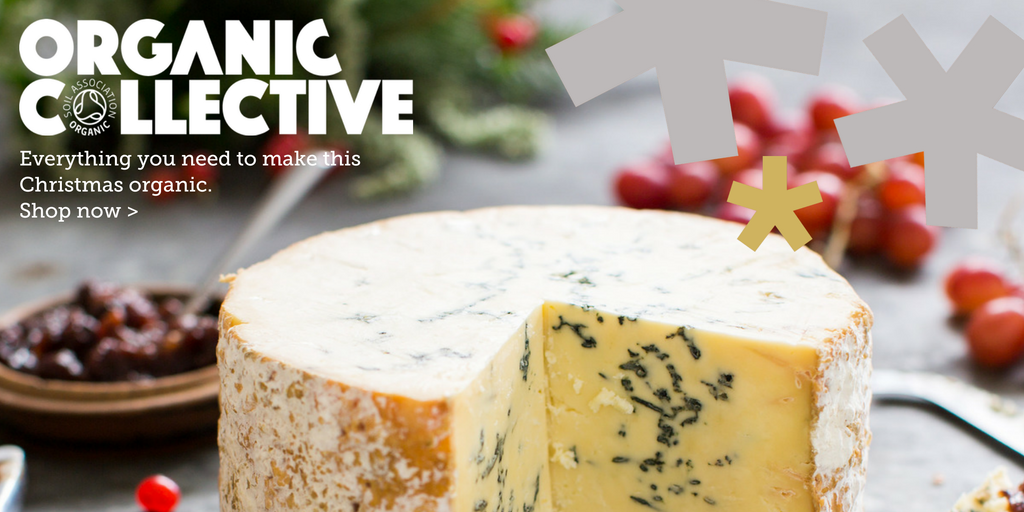 10. Join the Soil Association
Become a member of the Soil Association today to support our campaigns for better food and farming, to stop wildlife-damaging pesticides for good and to give kids a healthy eating education.
Share your own tips for a more ethical Christmas! 
If you've got your own tips or tricks for making the festive season more sustainable - we want to hear about it! Join the conversation using the hashtag #OrganicChristmas and enjoy food as it should be for Christmas.
In this section...
Gift Membership
You can help change the way we farm and eat for good. Gift membership this Christmas is the ultimate present which will keep on giving for the next year.
Find out more
Shop Now