Are the AECS worth the pains?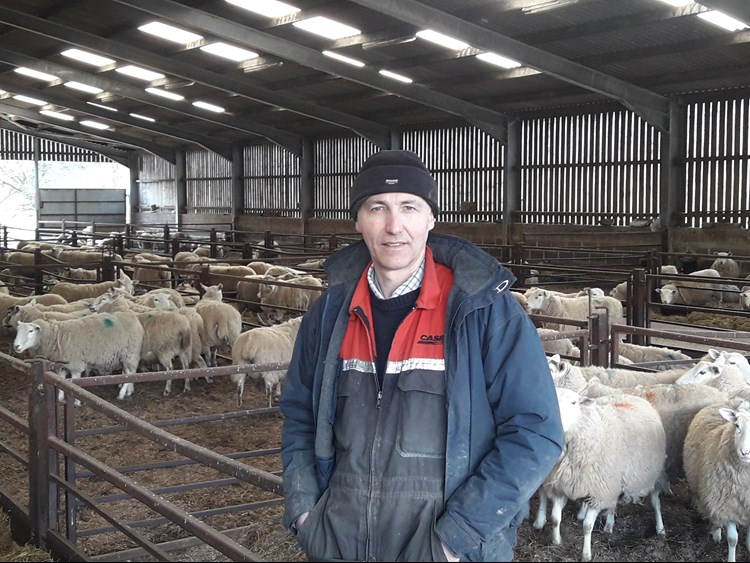 Picture: Ken Porter on Tanlawhill Farm
While post-Brexit payments to farmers remain up in the air, conversion grants to go organic will guarantee a regular payment for the next five years. 
Before the Agri-Environment Climate Scheme (AECS) window closes on April 13, we spoke to one Dumfriesshire farmer about his experience of conversion through AECS.
Ken Porter is farm manager of 1500 hectares of mixed livestock at Tanlawhill, near Langholm. He says:
"I applied for the job of farm manager here in 2001 because the trustees wanted to go organic. I like that way of farming – not using chemicals, having to work with the land and the stock. Sometimes with farming it feels like you're hitting it with a hammer, but organic farming means finessing it – working with the land to make it go your way.
"It's definitely worth the effort"
At the beginning, I just filled out a single sheet form saying we wanted to be organic. The AECS payment is top-heavy, because you have initial costs, so we got more the first year then a bit less. We got around £30,000 the first year then £10,000.
In 2003 I got into the next organic scheme, and that payment rolled on for five years. It's been about £16,000 a year since then. In 2008 it was a bit more difficult – about 40 or 50 hours work for me and my wife. We had to show we were working with other organic farmers, and things like how you apply manures, good muck management. In 2013 it was easier again.
It's definitely been worth the effort. For me to generate £16,000 a year as clear profit would be very difficult. I'd need another enterprise or a lot more sheep or cattle.
"Record-keeping helps my business"
At the same time, in 2001, I applied to be certified by the Soil Association, and I got a lot of help with that. They were on the other end of the phone when I had a question, and they still are. I also pay for ongoing consultancy with SAC Consulting.
We have an inspection every year and we have to keep more records than our neighbours, each field has its own record, for example. But I find it helps for other management stuff – I know exactly when what field got lime, and how much beans and barley went into what feed.
I do need slightly more staff as what we do is labour intensive – instead of spraying for weeds we use a crop rotation and cut weeds manually. And I have a lower stocking rate. But my female cattle perform better and my animals are generally healthier. Although it's very difficult to compare organic and conventional farming, I haven't dosed my ewes for worms for the last four years, for example – they seem to have built up some immunity.
"I'd say you can't go organic just for the money"
We have a profitable estate, we get a premium on store animals, although that has fallen away in Scotland so we're sending lambs to Wales, and a double premium on our Aberdeen Angus. It goes up and down – we've had some tremendous years then it's been negligible for five or so years since the financial crisis, now it's going back up again.
I'd say you can't go organic just for the money. Things go wrong, it's nature. But if you enjoy it, the financials will follow. The way the world is going, I feel like I'm doing the right thing. The farming subsidies we have at the moment are probably going to go, there are murmurs about greening and the environment. On the global front you can see the change coming. And I just enjoy that way of farming."
The window to apply for the Agri-Environment Climate Scheme grant (to convert to organic) is open until April 13 2018. For more information click here