When you think of tea plantations, with the densely-packed rows of verdant green rolling over gentle hills, one of the last places you'd think of is Scotland. But that's exactly where one of our Organic licensees, Windy Hollow Farm, has set up their tea growing business.
And if you think about it, Scotland's climate isn't too far off the temperate, rain-quenched tea fields that populate the base of the Himalayas. In fact, set over 23 acres of rolling Perthshire land, and watered by a natural spring on-site, conditions couldn't be more perfect.
Windy Hollow Farm grows Camelia sinensis, the species of tea plant responsible for black, white, green and Oolong tea. Their BlackGold Tea has received 3 Stars at the Guild of Fine Food Great Taste Award, an outstanding achievement and real credit to their passion and dedication to creating such a unique product in Scotland.
The judges said:"Really interesting. A fine, twisted leaf, very refined. The infusion has a delicate, malty character and is delicious, with some good grip on the finish."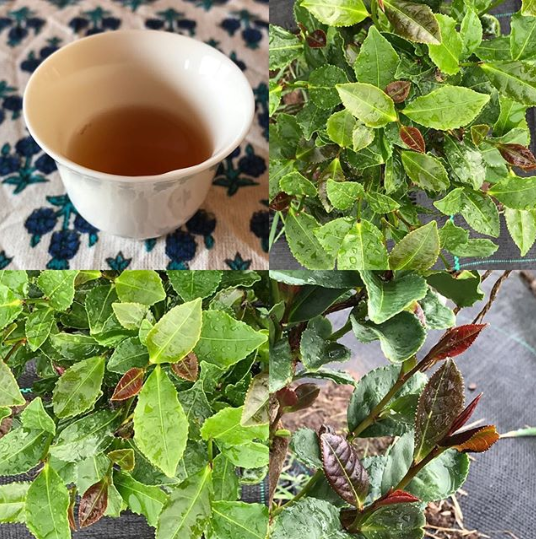 They also host an eco-glamping cabin, are working on a wildflower ID trail and keep two adorable pygmy goats. It sounds like the perfect haven of tranquillity – and their organic approach has indeed proven a haven for a whole host of species, including wildflowers that are in decline in the rest of the country.
I catch up with farm owner Monica Griesbaum to talk about how this bold business venture has enriched humans and wildlife alike.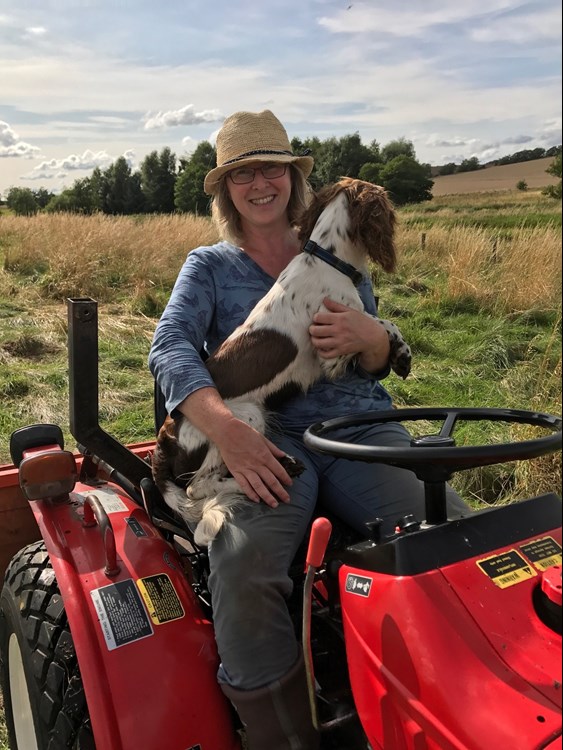 Firstly, what made you choose tea as a main crop?
It was really just word of mouth – a friend or ours just happened to mention it when we met in the shop. When we moved onto the land, we wanted to be organic and look after the land first and foremost, and only then did we think about what to plant. And one of the first things we planted wasn't tea, but trees – you hear statistics like Scotland's mixed native woodland cover has dropped to under 4%. So we got local schools involved and planted 900 trees – a mix of oak, rowan, birch, wild cherry, blackthorn and hawthorn, all recommended by the Woodland trust to support wildlife and biodiversity. The oaks won't have matured until we're long gone, but it's worth it! We don't want our land to be a monoculture, but a mixture of different species and healthy ecosystems.
It looks like you're doing some fantastic work - why is organic important to you?
We want to support biodiversity – you hear so many negative stories, like the fact that bee populations have declined by over 50%, so we thought – what can we do that's positive? When we moved onto the farm, it was 23 acres of disused farmland – there was no house, but if you looked at an old historical map you'd see natural streams, and a natural mineral spring which we use to water the plants, and also drink from ourselves. We built everything else from scratch. The challenge for us is producing all our own renewable energy, to have as little impact on the land as possible.
When it comes to organic growing, there's so much to learn – it's all about allowing the animals to do their bit. As soon as people start spraying, everything goes out of sync. But if we have a healthy ecosystem, we don't need to spray. Let's take the beautiful ladybird or hopping toads for example. They are natural predators and nibble away at the little bugs we don't want on our plants.
What kinds of wildlife have you spotted on your farm since taking over?
Our land has lots of different types of habitats, from woodland to more of a peat marsh area with wild meadowsweet, natural mint, wild orchids and Ragged Robins, which are in decline in the rest of the country, so it's lovely to see them here. Marsh Cinquefoil is another wildflower seen now less in the rest of the UK and we are so pleased to have them here and see them flourish.

We see lots of different colours and species of bumble bee, and when you walk past them you can even hear their nests in the grass! We've sometimes seen solitary bees, too. And we've seen lots and lots of toads of all different sizes, which is good because they're natural predators and eat unwanted insects on the tea plants. In fact, our tea hasn't had any illnesses at all because the ecosystem is functioning so well – the aphids are eaten by the ladybirds, and so on.
Have you noticed which wildflowers are the pollinators' favourites?
It's quite hard to mention just a couple of flowers. Actually, there are so many flowers because I can't remember passing any of our wildflowers without seeing a bee or a damselfly perched on it. I think it's the bright colours that they find attractive. Now towards the end of the season it's lovely to still see so many bumblebees out enjoying knapweed, meadowsweet and many other wildflowers.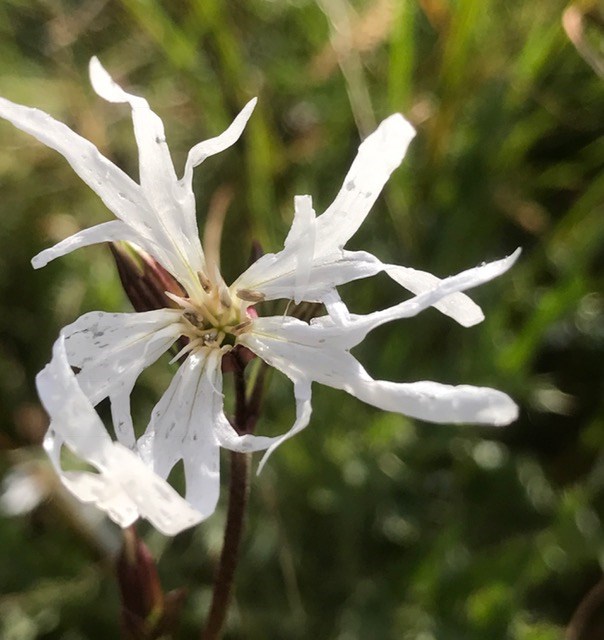 With your eco-glamping cabin and tea tours, you're setting a great example to other growers by diversifying rather than intensifying. What have been some of the best reactions you've had from visitors?
Well, the eco-glamping has proven so much in demand that next year we'll be adding a yurt! What I love is how relaxed people get when they come here. People don't have to feel under pressure to do anything – we try to be really welcoming, and encourage visitors to feel relaxed and during our tea tours we have had a lot of fun chatting about organic tea growing and then we enjoy some tea and scones together.
At Windy Hollow I believe you need to trust nature.
Monica ended by inviting me to stay on her farm if I'm in around Scotland next summer, and after what I've heard, I think I'll take her up on it!
If you like the sound of Windy Hollow Farm, you can get in touch with them through their website or you could  also follow them on Twitter at @windyhollowscot, and check out their photos from the farm on Instagram under windyhollowfarm_ .
Find out how you can do your bit to attract bees and other pollinators on our Bee Organic page: https://www.soilassociation.org/organic-living/bee-organic/