Best of Organic Market Awards 2019
Entries for the UK's only organic food and drink awards opened on Monday 7 January 2019 and we're looking for the 'Best Scottish Organic Product'. Get your entry in here. 
Run by Soil Association Certification, the UK's largest organic certification body, the BOOM awards are a chance to celebrate the very best of organic food and drink.
Demand for organic has been increasing rapidly, with organic sales growing consistently for the last seven years, according to Soil Association Certification's Organic Market Report.
At the Royal Highland Show in June 2018 Scotland's Cabinet Secretary for the Rural Economy, Fergus Ewing, quoting data produced by Kantar Worldpanel, revealed that the total spend on organic grocery in Scotland was up 5.4% from the previous year.
Picture: last year's BOOM award winners, including Scotland's Island Bakery and Café St Honoré

The BOOM Awards, now in their third year, celebrate what's currently happening in the market, as well as the innovators shaping the future of food and farming.
The awards are open to all organic producers and businesses across a wide range of categories. Food and drink categories, judged blind purely on taste and quality, include dairy, bakery, meat, fish and alcoholic drinks.
For Scottish organic businesses, an overall "Best Scottish Organic Product" prize will be awarded. The category will be chosen from every Scottish product that enters the BOOM awards and will be judged by a panel of expert judges from the organic industry, food writers, chefs and bloggers. Highland Spring, the first bottled water brand in the UK to have its catchment area certified as organic by Soil Association Certification, will sponsor the category.
Picture: Highland Spring land in Perthshire
Simon Oldham, Chief Commercial Officer at Highland Spring Group, said: "We are delighted to be sponsoring the Best Scottish Organic Product in this year's awards. As the first natural source water brand in the UK to have its catchment area certified as organic by Soil Association Certification, we have certainly seen the benefits of placing environmental sustainability at the heart of our business. We look forward to seeing the innovative and exciting entries from organic producers and businesses in Scotland."
Prizes are not just awarded for products found in the shops – organic businesses often do things differently and the Best of Organic Innovation award will recognise pioneering production processes, product innovation and social change makers. A further award will celebrate the organic businesses leading the way in developing new and environmentally sustainable packaging solutions.
Entries close on the 28th February, more details on how to enter: www.soilassociation.com/boomawards
Also returning to the BOOM awards next year will be the hotly-contested "Nation's Favourite". This award, voted for by consumers, aims to find the public's most-loved organic product. In 2017, over 3000 organic products were nominated and voted for, with the overall awarded claimed by Scotland's Island Bakery for their "mouth-watering" Lemon Melts.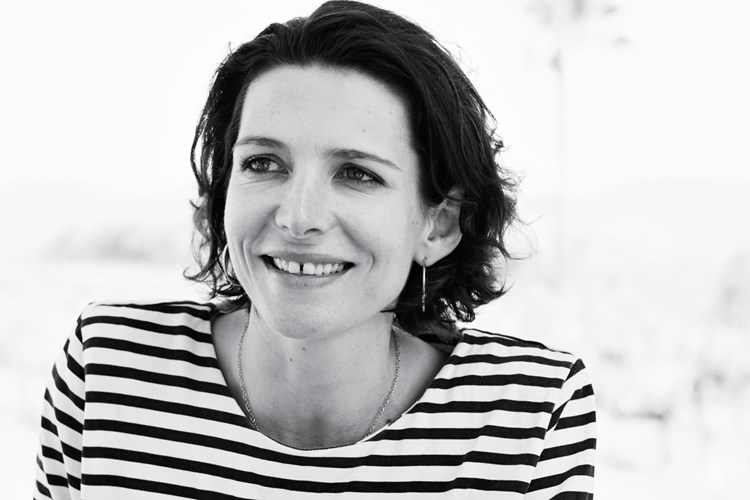 Picture: BOOMbassador Thomasina Miers
Joining Soil Association Certification to celebrate the brightest organic businesses in the UK as 2019's "BOOMbassador" is chef Thomasina Miers. The Masterchef winner and co-founder of Wahaca, the UK's first carbon-neutral restaurant chain, will take part in judging and open the prestigious award ceremony on 26 June 2019. 
Miers said: "I'm thrilled to be joining Soil Association Certification to celebrate the best that the organic market has to offer and I'm looking forward to seeing the people and businesses that are creating change within the food industry.
"Sustainability is at the heart of everything we do at Wahaca, and the organic movement's commitment to creating a food system that produces high quality and sustainable food and drink fits neatly with our ambitions for the future of food."
Isla McCulloch, Business Development Manager for Soil Association Certification in Scotland, said: "The organic market is booming, with more people than ever looking for, talking about and choosing organic.  Small steps can make a big difference in promoting a better world, and by choosing organic shoppers are playing their part in supporting a more sustainable food system, working with nature to protect the soil, encourage wildlife, avoid antibiotics and reduce pesticide use."
"These awards are a UK-wide showcase of organic, so I'd encourage any Scottish organic business to enter and give themselves a chance to be recognised as the best that organic has to offer."
Entries close on the 28th February, more details on how to enter: www.soilassociation.com/boomawards