Blue Diamond Garden Centre Group

Blue Diamond Garden Centre Group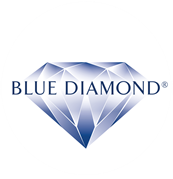 About Blue Diamond

The Blue Diamond Group is the 2nd largest Garden Centre Group with 37 Garden Centres situated over the UK and Channel Islands. Blue Diamond is committed to reducing its impact on the environment and to promoting a greener, cleaner and more nature friendly way of gardening and felt a partnership with The Soil Association a perfect fit.
About the partnership
The partnership aims to break down any perceived barriers to gardening in an organic and more nature friendly way, to raise awareness of the benefits of using organic approved products and natural alternatives and to point customers on a journey towards changing to organic approved products and natural alternatives when gardening, all of which will hopefully encouraging customers to become more eco-aware.
Organic and nature-friendly gardening
Blue Diamond's goal is to offer their customers an organic approved or nature friendly alternative for every chemical product they currently use to encourage them to make the switch to products that are kinder to our environment. Each month Blue Diamond will then focus on different natural/organic approved alternatives for different parts of the garden such as Roses, Vegetables and Wildlife Friendly Gardening for example.
Environmental responsibilities
Blue Diamond takes its environmental responsibilities very seriously and over the years Blue Diamond has already taken many positive steps to reduce its impact on the environment and has implemented measures to reduce its carbon footprint.
Read more about our environmental steps.
Peat and ways to become peat free is at the forefront of many customer's minds at the moment. Blue Diamond is committed to becoming peat free and is working in collaboration with The Soil Association at ways to achieve this. Blue Diamond's own nursery at Bridgemere already grows crops in reduced peat and is undergoing production trials of peat free with a view to rolling out peat free crops this Autumn, roses being the first peat free plants.
This partnership allow us to shine a spotlight on the commendable charitable work of the Soil Association whilst helping gardeners on a path to 100% nature friendly gardening. We hope to encourage and give confidence to our customers to make the switch to gardening with products and techniques that are kinder to our environment.

Alan Roper

Managing Director of the Blue Diamond Group