Yeo Valley
Business Circle Case Study: Yeo Valley
The Soil Association are proud to welcome Yeo Valley Farms as our first Gold Business Circle member.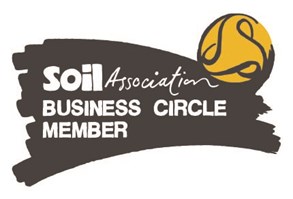 Yeo Valley are a great example of how a major UK brand can lead the way. Not only are they one of the country's biggest grocery brands but they genuinely live their organic British values, day in, day out.
A visit to their beautiful Blagdon lake site, where fans of all-things-Yeo can visit, allowed us to sample the tastes of the organic farm in the funky cafeteria overlooking the valley. You can also visit their wonderful organic garden too – a must for anyone with even vaguely green fingers!
Their Gold Membership Certificate was proudly presented to Tim Mead, Head of the family brand and descendant of the farming dynasty that are the Meads – his mother Mary, well into her 70's, still tends to her beloved herd of native Fresians – all named in familial order down the ages.
"As family farmers we believe in doing things the right way and for us that means looking after our cows and making delicious dairy from the amazing organic milk they produce. Everyone needs a little help to be successful and we believe that like-minded enterprises will do better in the long run by looking out for one another. That's why we're delighted to be the Soil Association's first Gold partner, helping to expand a movement that creates a sustainable future for the countryside and UK agriculture."
-Yeo Valley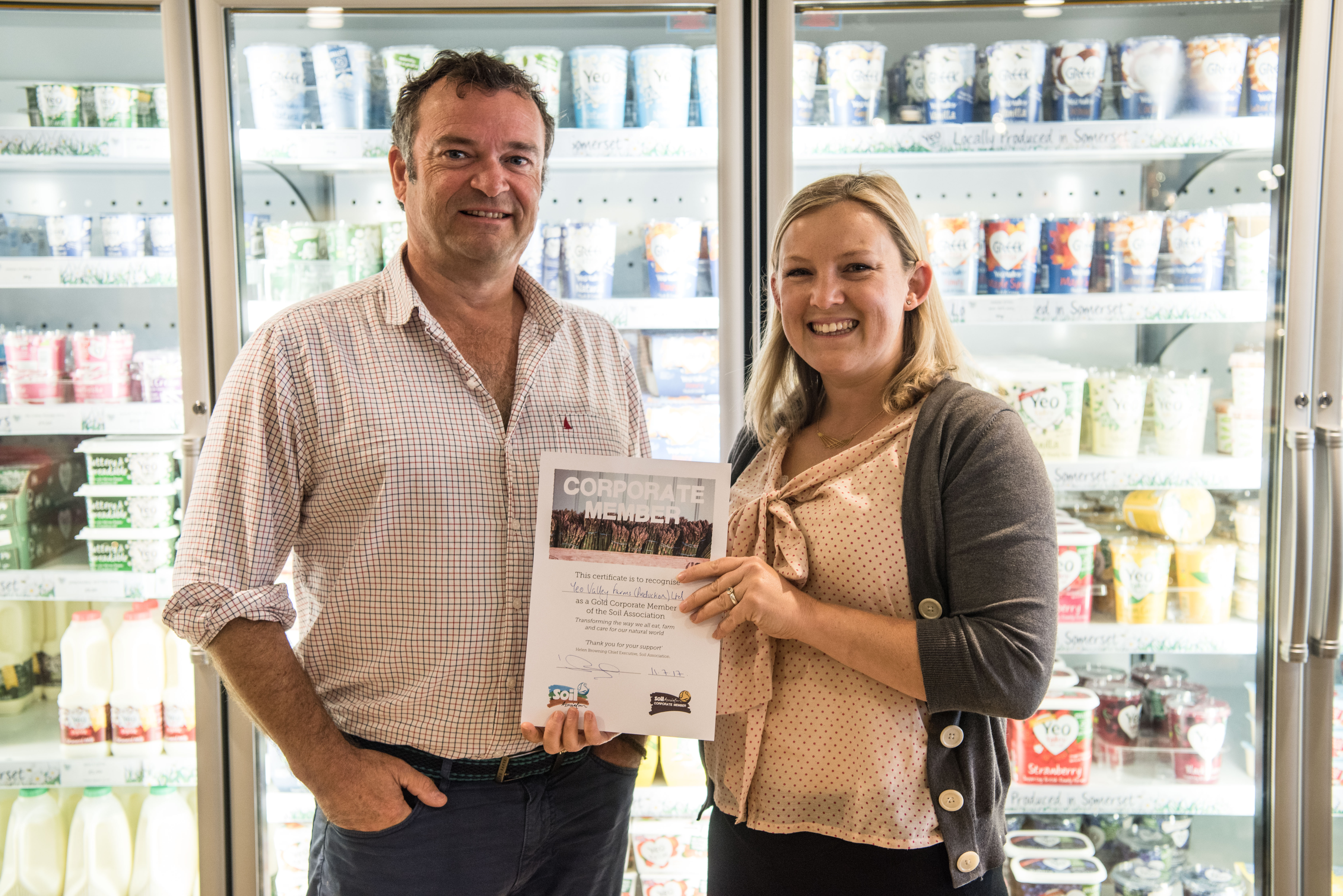 As Gold members, not only are Yeo Valley Farms firmly part of the movement that is working together to create a sustainable future for our countryside, but they also receive a set of membership benefits in return for this support.