Not all green tariffs are created equal

Not All Green Tariffs Are Created Equal
Good Energy On 'Green-Washing'
Over the past year or so, you may have seen a lot more suppliers starting to offer 'green' tariffs. Some are from brand new suppliers that you've probably never heard of before; others from the well-established 'Big Six' energy suppliers.
How can you be sure that the tariff you go for is the real deal?
There are a couple of ways in which  energy suppliers might offer you what looks and sounds like a green tariff – and at a great price – but, behind the scenes, not all green tariffs are created equal. This is called green-washing. We're sure some of you may already be aware of this, but for those who are not – that's what we're here to explain today.
So how does 'green-washing' work…?
Method 1: Buying 'greenness' without buying renewable energy
For every unit of renewable electricity generated, the industry regulator OFGEM gives the generator one green certificate to prove its origin. Unfortunately, there is a way of buying these certificates completely separately from the green power, and they come cheap. To buy enough certificates for the average household only costs a greenwashing supplier about 47p.
That means that suppliers can buy their power from anywhere – even a coal fired power station – and then separately buy enough green certificates to match, legally claiming their power is 100% renewable.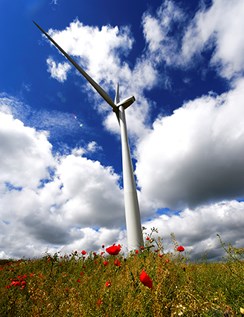 Method 2: Balancing renewables between brown and green tariffs
The second is a clever accounting trick done by companies that offer both a standard 'brown' tariff, and a renewable 'green' tariff.
Many energy companies have understood that investing in renewable generation makes good commercial sense, which means that there is some green power in their standard brown tariff.
When these companies get a customer to switch to their renewable tariff, all they do is reassign the 'renewable' power from their standard tariff to their green tariff. Instead of buying any new renewable electricity to match the demand of the green tariff customers, they are effectively just making their brown tariff even browner with every new 'green' customer that comes on board.  
Again, because this is so cheap and easy for suppliers to do, these tariffs often have low price tags, meaning they can appeal to unsuspecting environmentally conscious consumers.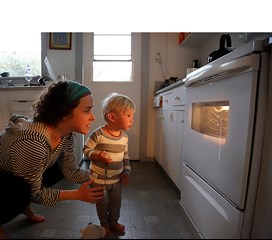 At Good Energy, we have contracts with over 1400 renewable generators, as well as our own solar and wind farms. We go much further than just showing our green certificates to OFGEM, as for every unit of electricity our customers use, we buy a unit of electricity directly from a renewable generator. This guarantees that what we offer is genuinely green electricity. We also only offer 100% green tariffs, so you can be confident that we are truly clean, green and local.
To summarise
The take-home message from all this is basically that if a green tariff feels too good to be true in terms of being both cheap and green, then unfortunately it probably is! You can rest assured that Good Energy commits that for every unit of electricity our customers use, we buy another unit directly from a renewable generator; as a cleaner, greener UK is our ultimate goal. Our commitment to our customers is that Good Energy always has and always will be genuinely 100% green!
To switch to a 100% renewable electricity supplier call one of our friendly team on 0800 254 0022 or visit goodenergy.co.uk/sa-members.
If you quote SAOCT2017 when you switch, we'll donate £50 to the Soil Association to help support their work!
Offer ends: 31/12/2017
Donation terms: click here